Twenty-two photographers are showcasing images of the Middle East at the MARA'INA exhibition held at the King Abdulaziz Center for World Culture (Ithra) in Saudi Arabia's Dhahran city.
MARA'INA, translated to "our mirrors" in English, is focused on the concept of home, society, and family in the Middle East. It is the first photography exhibition held at Ithra, a cultural and creative center which opened in Dhahran at the end of 2017.
"MARA'INA at its core is an emotional exhibition. The moments captured evoke a sense of nostalgia and take the visitors through a spectrum of joy, grief, celebration, happiness, [and] curiosity," Laila Al Faddagh, Head of Museums at Ithra, said during a speech at the show's grand opening.
The photographs are hung in eleven different rooms, where pieces by renowned artists – including Egyptian photographer Nabil Botrous, Palestine's Hazem Harab, and Camille Zakharia from Lebanon – are displayed.
The pieces range from photographs of Muslim and Christian families in Syria's Damascus, to real estate listings of demolished homes in Palestine's Gaza city, to an array of letters between a Lebanese mother and son trying to stay in touch despite the distance between them.
"We wanted to select these artists to reflect this whole idea [of home, society, and the family] in the Arab world," Candida Pestana, the Curator of Contemporary Art at Ithra told Al Arabiya.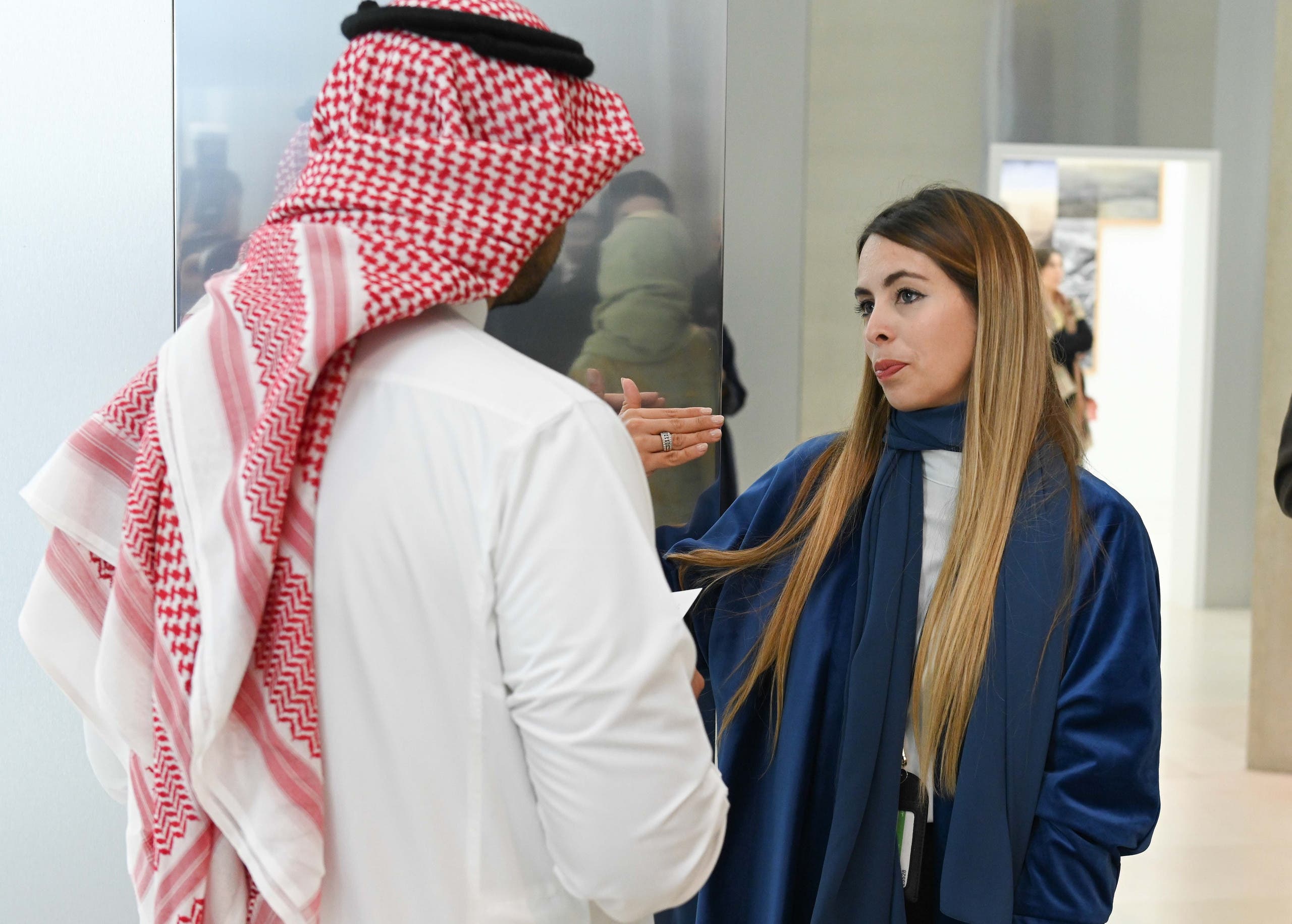 Ithra also commissioned the works of three artists, which include Italy's Michelangelo Pistoletto, as well as Saudi Arabia's Tasneem Alsultan and Faisal Samra, in an effort to bring together "both existing works and newly-commissioned art."
In addition to the photographs, several rooms include video footage, such as Akram Zaatari's "The Script," which shows recurring footage of fathers performing their daily Islamic prayers as their children attempt to playfully disrupt their concentration.
The exhibition is open from December 12 until April 4 at Ithra. The center hosts several events throughout the year including theater performances, musicals, film screenings, workshops, and cultural events.