Museums respond to societies' needs even during a global crisis, says Manal Ataya
"Museums have a fundamental role of responding to the needs of societies and of contributing to their development at all times," says Manal Ataya, the Director General of Sharjah Museums Authority (SMA), in an exclusive interview with Al Arabiya English.
Ataya was speaking on the occasion of the International Museums Day (IMD) which is celebrated every year on May 18.
At the outset, Ataya explains why museums are vital to every community or country, collecting objects and materials of cultural, religious and historical importance, caring for them, carrying out research and presenting them to the public, so that all visitors can "understand and appreciate their history and culture as well as that of others."
She says that one of the primary objectives of the museum is to be a space that encourages learning and particularly impart cultural education effectively as it provides the tools and the collections to do so.
Finally, she says museums also play an important social development role, acting as community centers that are involved in social responsibility initiatives such as environmental awareness and health awareness through campaigns and programs.
For all the latest headlines follow our Google News channel online or via the app.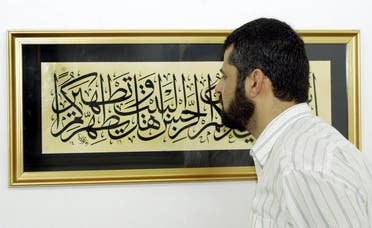 The Sharjah Museums Authority (SMA), established in 2006 as an autonomous government authority, links and oversees 16 museums across Sharjah that cover widely varied fields, including Islamic art and culture, archaeology, heritage, science, marine life, as well as the history of Sharjah and the region.
Ataya, besides heading the Sharjah Museums Authority, is a member of numerous advisory boards including, ICCROM- Sharjah, the Arab region's field office of the UN's body for cultural heritage preservation, the Global Cultural Districts Network, and the University of Sharjah's College of Fine Arts.
Read more:
Coronavirus: Sharjah Museums, Sharjah Art Foundation closes venues, shows
Has the UAE come of age as global hub of art and culture?
Sharjah Film Platform returns for its second edition with a rich fare
Amid lockdowns all over the world as a result of the coronavirus outbreak, museums to continue to be accessible - providing people with opportunities to learn, to encourage creativity and support through art. "I believe all forms of art can comfort us and have the ability to elevate our mood - whether it is through reading, playing music or creating art.
"Museums can really change lives positively because they inspire people and inspire them to either think or feel differently about something, which is much needed during crucial times," says Ataya.
For more coronavirus news, visit our dedicated page.
To the query on whether this crisis has changed how the museums in the emirate engage with their audiences, Ataya responds: "We at SMA highly value the relationship it has built with its audiences over the years and acknowledges its responsibility towards keeping all its museum collections, and educational programs and initiatives accessible to people from around the world, which is something that is at the heart of the International Museums Day's current theme of 'Museums for Equality: Diversity and Inclusion.'
"I see this current challenge we are facing as offering us and all other cultural institutions an opportunity to reimagine and devise new ways to gather virtually, cultivate creativity, and continue to build community resilience and connection together."
Thus, during the public's commitment to staying at home, SMA is working on a digital strategy for the coming months to ensure its loyal visitors and new ones remain engaged in its programs.
Ataya notes that is something that "we always did when our doors were open, by investing further in our digital platforms."
Initiatives launched during the COVID-19 crisis
SMA has rolled out a series of online initiatives such as interactive workshops and educational activities that are available on our website and are targeting children and their families. "We have launched virtual tours from the Sharjah Art Museum including our permanent Arab art collection and as well as the with the new iteration of 'A Century in Flux' exhibition from the Barjeel Art Foundation being the most recent one launched. We also have over 100 objects from our SMIC available on an online exhibition on the Museums with No Frontiers Website."
SMA has also reached out to all young talents including artists, musicians and poets "in our community to share moments of creativity and solidarity by taking part and submitting creative works that respond to the current international health crisis and to the theme of this year's IMD of 'Museums for Equality: Diversity and Inclusion'."
The selected works will be showcased in a virtual exhibition.

The authority is continuing to utilize its social media platforms to keep its audiences engaged and up to date with what "we are providing and how to use our collections to inspire further discovery at home," says Ataya.
In January 2019, SMA launched its "Museums Express" initiative in partnership with Bee'ah and in cooperation with the Ministry of Education.
Ataya says the initiative has impacted over 7,000 children from different Sharjah public schools located in different areas of the emirate.
The students visited the first of its kind mobile museum and "took part in a tour of the exhibition – a selection of replicas of collections from our museums - and an onsite workshop designed and delivered by our education team."
How has it served its goal of provoking creative thinking among pupils and should we expect a virtual tour of it as part of home-schooling in cooperation with the Ministry of Education? "The initiative has proven hugely successful especially in highlighting the theme of innovation," she says. "We want children to learn that creative thinking is the foundation for innovative thinking."
"I do believe this is an important experience to have physically so we do intend to continue when restrictions ease up in the future. However, we are helping teachers now use our virtual tours of our museum collections to take their students for virtual visits" adds Ataya.
International Museum Day
The objective of International Museum Day (IMD), instituted by the International Council of Museums (ICOM) over 40 years ago, is intended to raise awareness about the fact that, "Museums are an important means of cultural exchange, enrichment of cultures and development of mutual understanding, cooperation and peace among peoples."
Organized on May 18 each year around this date, the events and activities planned to celebrate International Museum Day can last a day, a weekend or an entire week.