More Sharjah Museums open to the public with some shows extended till October-end
As part of its four-phase reopening plan, Sharjah Museums Authority (SMA) has opened four more of its attractions for the public.
After the closure of all its venues last March in line with the country's efforts to help stem the spread of the coronavirus, SMA reopened its museums in phases from June 24. "A gradual opening of the remaining museums will be announced on our website and social media accounts," said spokesperson for the SMA to Al Arabiya English.
The SMA, established in 2006 as an autonomous government authority, links and oversees 16 museums across Sharjah that cover widely varied fields, including Islamic art and culture, archaeology, heritage, science, marine life, as well as the history of Sharjah and the region.
Sharjah Fort Museum (Al Hisn), Sharjah Maritime Museum, Sharjah Classic Cars Museum, and Al Mahatta Museum are now up and running under a set of strict safety measures.
The initial phase one saw the reopening of four museums -- Sharjah Museum of Islamic Civilization, Sharjah Art Museum, Sharjah Archaeology Museum and Sharjah Aquarium – for the public.
Highlights
Built in 1823, Sharjah Fort provides the public with an opportunity to learn about the Emirate's history, its royal family and the building itself which was erected in the Heart of Sharjah.
Meanwhile, Sharjah Maritime Museum offers its visitors a glimpse into the Emirate's deep-rooted connection with the sea.
Read more:
Museums respond to societies' needs even during a global crisis, says Manal Ataya
Coronavirus: Sharjah Museums, Sharjah Art Foundation closes venues, shows

Sharjah's popular leisure, eco-tourism destinations welcome visitors once again
The Sharjah Classic Cars Museum has over 100 cars on display – a treat for car enthusiasts – while aviation aficionados can learn about the development of the industry through unique collections and planes at Al Mahatta Museum, which once served as the first airport in the UAE and was a key link between England and India.

Sharjah Museum of Islamic Civilization welcomes visitors back and invites them to immerse themselves in a journey through its galleries to enjoy more than 5,000 of unique Islamic artefacts including original parts of the honorable clothing of the Ka'aba -- the "Kiswah" -- and rare historical Quran manuscripts.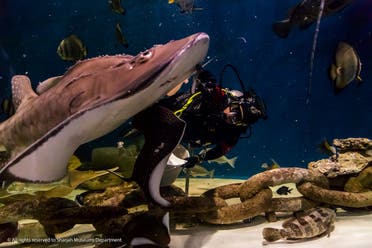 Visitors to the Sharjah Archaeology Museum gets an opportunity to explore the region's rich archeological history.
Sharjah Aquarium offers the public once again a chance to enjoy a close-up look at the local fish species and learn about Sharjah's historic coasts and ports.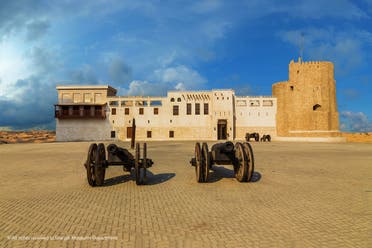 At Sharjah Art Museum, community members can view the museum's permanent collections as well as visit the temporary exhibitions the latest of which is held under the title "Homebound: A Journey in Photography" for the Ethiopian artist Aida Muluneh; Barjeel Art Foundation's 'A Century in Flux – Chapter II'; and 'Fairytales Come True: Worlds from the Imagination of Hans Christian Andersen' exhibition.
Exhibitions extended till October end

SMA had been quick to move some of its exhibitions and activities online, but since museums have started to reopen in phases, the Authority has decided to extend two shows at Sharjah Art Museum that were originally slated to end in May.
The exhibitions that will now run until end of October include "Fairytales Come True: Worlds From the Imagination of Hans Christian Andersen" and "Homebound: A Journey in Photography" for Ethiopian artist and photographer Aida Muluneh.
By extending the shows, SMA provides members of the public with a chance to visit these important exhibitions and appreciate the life and journey of these great artists.
In addition, SMA has made some of its exhibitions and collections online for the public to view from the comfort of their homes.

Visitor guidelines

The museums will operate at 50 percent of their total visitor capacity to ensure physical distancing, and routine sterlizations of all facilities. Prayer and nursing rooms remain closed until further notice.
For all the latest headlines follow our Google News channel online or via the app
Visitors will have their temperature checked prior to entering, and are encouraged to have (AlHosn) app on their phones.
Staff members and guests will be required to wear face masks and gloves at all times while on the museums' premises.

School and group visits to reopening museums will remain suspended until further notice, while regular disinfection operations will be conducted across all SMA's facilities.

SMA museums will operate from 10am until 6pm from Saturday through Thursday, and from 4 – 8 pm on Fridays.