UAE's autumn season of art kicks into high gear with exciting, illuminating shows
After the summer season of exhibitions was almost wiped out by the coronavirus pandemic and the ensuing lockdowns, the galleries and curators in the UAE are back in action offering high quality of programming to the eager enthusiasts and the art-loving community in the country,
Today marks the unveiling of the autumn 2020 program from Sharjah and Dubai. The organizers have planned an extended schedule in order that the new norms of social distancing and hygiene can be comfortably followed.
Sharjah Art Foundation (SAF) features major solo presentations by artists from the MENASA region and beyond, as well as new editions of annual programs highlighting the work of lauded regional and international filmmakers, artists and publishers.
Two major solo exhibitions at SAF

SAF's autumn season includes two major solo exhibitions curated by Hoor Al Qasimi, Director of Sharjah Art Foundation: 'Tarek Atoui: Cycles in 11' and 'Zarina Bhimji: Black Pocket.'
'Tarek Atoui: Cycles in 11' opens on September 19, 2020 (Saturday) till April 10, 2021, while and 'Zarina Bhimji: Black Pocket' opens on October 2, 2020.
Both shows will be open till April 10, 2021.
Marking over a decade of collaboration with Sharjah Art Foundation and the surrounding community, Tarek Atoui's exhibition Cycles in 11 centers around experimental and innovative musical forms and offers audiences opportunities to learn about and explore instrument-making, compositional structure and musical collaboration.
Exploring new methods of collaboration and production, Atoui's work often revolves around performances that develop from his extensive research into music history and tradition. His use of sound challenges and expands established ways of understanding and experiencing this medium.

During the exhibition, the heritage house Bait Al Serkal, located in one of the oldest areas in the city of Sharjah, will operate as both a sound lab and a performance and listening space informed by the local tradition of hospitality. In Sharjah's east coast city of Kalba, another sound lab will be set up close to the emirate's natural reserves and archaeological sites.
Cycles in 11 will also be the starting point for a regional and international residency program that will extend into 2022. Musicians, composers and artists will be invited to develop new work for the residency, either individually or with different audiences in Sharjah.
Flying Saucer building

In addition, SAF will present a new, site-responsive multimedia installation by Lindsay Seers and Keith Sargent, created for the Foundation's newly renovated Flying Saucer building, an iconic Sharjah architectural landmark that reopens on September 26.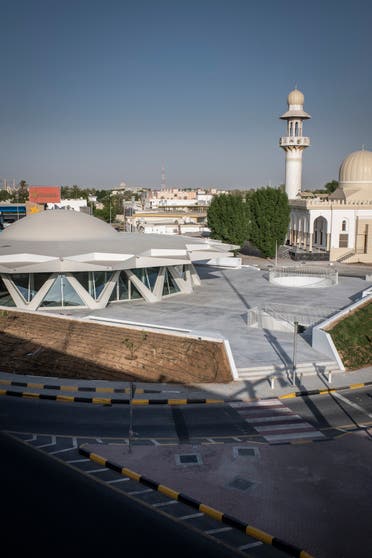 The season will also include 'Sharjapan 3 – Remain Calm: Tranquility, Solitude and Connectivity in Japanese Architecture,' the third in a series of four annual exhibitions presented in collaboration with Yuko Hasegawa, Artistic Director of the Museum of Contemporary Art, Tokyo.

Two annual programs will also return for their third editions in autumn 2020. FOCAL POINT is Sharjah Art Foundation's art book fair dedicated to presenting printed matter from publishers, artists and collectives across the UAE, MENASA and the world; and Sharjah Film Platform is a week-long celebration of emerging filmmakers from around the region and across the globe.
Exciting shows during Al Serkal Lates in Al Quoz, Dubai
Today is Al Serkal Lates which will last for 12 hours from morning to late evening. The galleries at Alserkal Avenue, Dubai's art distict situated in Al Quoz, will be open on September 19 (Saturday) from 10a.m. to 10 p.m. to enure that the public get plenty of time and space to explore the new exhibitions on show.

On the other days, the galleries are open Saturdays to Thursdays between 10a.m. – 7 p.m.
Concrete will open its doors to the exhibition 'New Waves: Mohamed Melehi and the Casablanca Art School Archives'. The show presented by Alserkal Arts Foundation the show which was postponed in March due to COVID-19, retraces the life and career of Melehi the painter, photographer, muralist, graphic designer, art teacher, and cultural activist.

'Memory Drum' by Mohamed Ahmed Ibrahim

Lawrie Shabibi at Al Serkal Avenue is launching the new season with a solo exhibition by veteran Emirati artist Mohamed Ahmed Ibrahim. Entitled 'Memory Drum' and comprising works produced mostly during his time in isolation during lockdown in his Khorfakkan studio, this is the artist's second solo at the gallery.

'Memory Drum' opens today and will be running till November 12, 2020.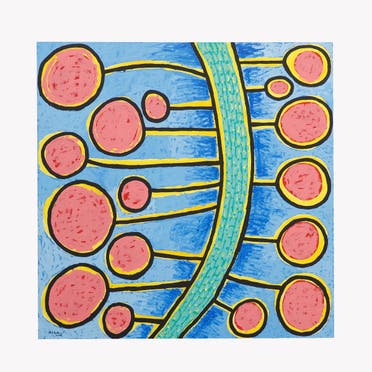 Two new bodies of work have emerged from Ibrahim's six months of seclusion: a group of large paintings with plant-like forms (either trees or flowers) -- his Boulevard and Flower series; and a group of sculptures that are either vaguely anthropomorphic, or else resemble toys from earliest stages of childhood.

Both bodies of work are seen through a minimalist lens and alternate between brightly-colored and neutral hues.
Other new exhibition openings

At the Leila Heller Gallery, you can catch up with the work of renowned Emirati artist Abdul Qader Al Rais in a group exhibition with Zeinab Al Hashemi, Hashel Al Lamki, Reza Derakshani, and Shahzad.

The other new exhibition openings at Al Serkal Avenue are: Group exhibition and Saba Qizilbash solo show (1X1 Gallery); Summer Collective | Echoes & Perceptions (Ayyam Gallery); Out of the Woods (Carbon 12); New Japan Photo – Issue 10A (Chi-Ka); Art on Paper (Elmarsa); Infinite Angles | Mohammed Kazem (Gallery Isabelle van den Eynde); Fahd Burki (Grey Noise); Find Your Colours (Gulf Photo Plus); Every Soiled Page (Ishara Art Foundation); Wissam Shawkat (Showcase Gallery); Palestinian Art: Resilience and Inspiration (Zawyeh Gallery); Die Herbst (SVNEM); and Group Exhibition (The Third Line).