Star-studded video campaign launched for Syrian children
Made by UNICEF UK and Appeal Films, the clip opens with celebrities closing their eyes and saying: "There's no place like home"
A charity video featuring a host of film stars and musicians was released by UNICEF on Wednesday to highlight the plight of children caught up in the Syrian conflict.
The clip features the UK's UNICEF Ambassador Ewan McGregor alongside actors Michael Sheen and Tom Hiddleston and musicians Rita Ora, Tinie Tempah and former Spice Girl Emma Bunton, and is part of their Syria Winter Appeal.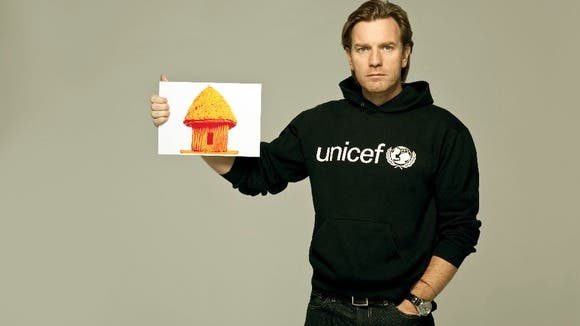 Made by UNICEF UK and Appeal Films, the clip opens with celebrities closing their eyes and saying: "There's no place like home." The montage is followed by scenes of buildings on fire and a Syrian child running round the side of a building engulfed in smoke before reaching out to the camera.
In a released statement, McGregor said: "My heart truly goes out to the millions of Syrian children who have lost everything: their families, friends and homes.
"Facing a third year in a freezing cold camp is no place anyone should call home, let alone a child. I worry that the world is starting to shut its eyes to the Syrian crisis."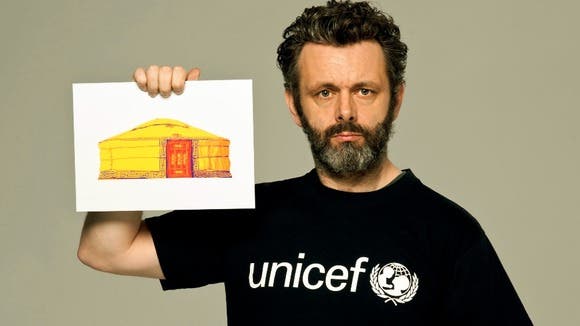 Ora, the 23-year-old singer-songwriter and actress, said filming the video made her think of Pristina, her home town in Kosovo.
"The city has seen its fair share of trouble but thankfully that's over now. But right now, children in Syria are suffering unspeakable violence, often fleeing their homes with nothing but the clothes on their back."
Actor Martin Sheen travelled to Lebanon with UNICEF last month. The Welsh actor said of his experience: "I met Syrian children struggling to cope in desperate circumstances. As the bitter winter closes in, they are being pushed to the edge of their physical and psychological endurance. No child should be living like this."