Uproar over legendary Fairuz's 'love' of Hezbollah chief
Her son Ziad Rahbani says she is fond of Hezbollah leader Hassan Nasrallah
Controversy has snowballed this month over prominent Lebanese composer Ziad Rahbani's statement that his mother, the legendary Arab singer Fairuz, supports Hezbollah leader Hassan Nasrallah.
Fairuz, a Syriac Orthodox Christian born in Beirut, is among the best known and most beloved living vocalists in the Arab world.
Rahbani shocked many of Fairuz's fans throughout the region when he said last week that his mother supports Nasrallah, whose Lebanese Shiite guerrilla group is fighting in Syria to defend President Bashar al-Assad's regime.
Hezbollah is a contentious and polarizing force in Lebanon, where Rahbani's statement has caused uproar. It is the strongest military force in the country, and is often referred to as a "state within a state."
Khalid Majzoub, an avid Fairuz fan and a presenter for the Middle East Broadcasting Centre, wrote an open letter to Rahbani on his personal Facebook page, which was shared by his friends and Lebanese blogs.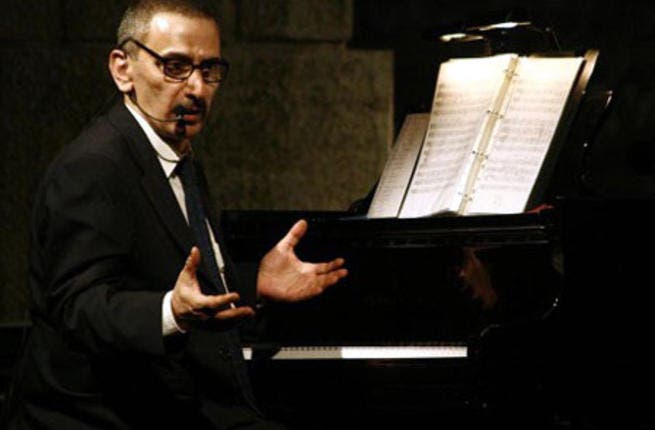 'Daft'
Majzoub wrote: "No one, not even you - the prodigal son - should even contemplate ensnaring Fairuz in some daft political agenda! Yes, it's an immense privilege to be her son, but last time I checked, you weren't her official spokesperson! She may be your biological mother, but she's a spiritual idol to hundreds of millions of us!"
Majzoub told Al Arabiya News that Fairuz is "the most important cultural figure to come out of Lebanon in the last century," and so transcends being associated with regional political affairs.
Rahbani's remarks stunned Lebanese and other Arabs, as his mother has stayed quiet on political affiliations, and is largely seen as a supporter of nations and people, not of specific groups or agendas.
Majzoub told Al Arabiya News: "Making her political is daft. She's never taken sides or leaned toward one group over another. It's belittling to her status, to her persona, to actually suddenly suggest that she's with a group against another.
"Fairuz isn't that kind of celebrity. She's in a league of her own. She's bigger than all that petty stuff. She's the only singer out there who has never sung for personalities or presidents. She's for everybody."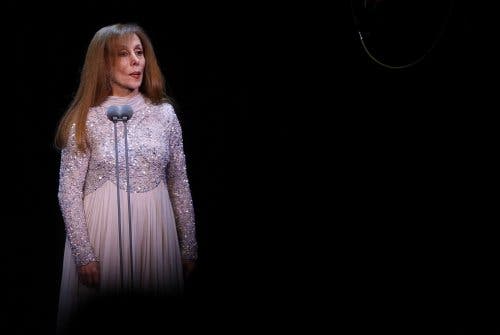 Lebanon's Daily Star quoted Progressive Socialist Party leader Walid Jumblatt as saying: "Fairuz is too great to be criticized, and at the same time too great to be classified as belonging to this or that political camp, or to this or that axis.
"The high-quality art she performed and still performs is far greater than drowning in narrow political and group interests. Let us keep her in her supreme position, and not push her to something she has nothing to do with."
Nasrallah responded to critics by saying: "We've reached a stage in the country that when someone says he loves someone, others say this could lead to the country's destruction. No one is allowed to love."
'Master of resistance'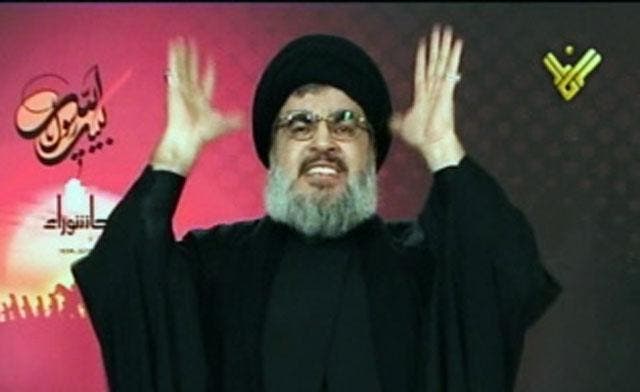 Rahbani hit back at critics in an interview with al-Mayadeen TV, saying: "Apparently it isn't allowed in the age of strife for the princess of classy Arab art to voice love for the master of resistance," in reference to Nasrallah.
Rahbani said he speaks on Fairuz's behalf because she "prefers to remain silent."
He himself expressed support for Nasrallah, saying: "How could Hezbollah not go to Syria? In doing so, it's defending the whole region."
He added: "If Fairuz didn't support the resistance, there would've been an issue between me and her, and I wouldn't have composed her songs."