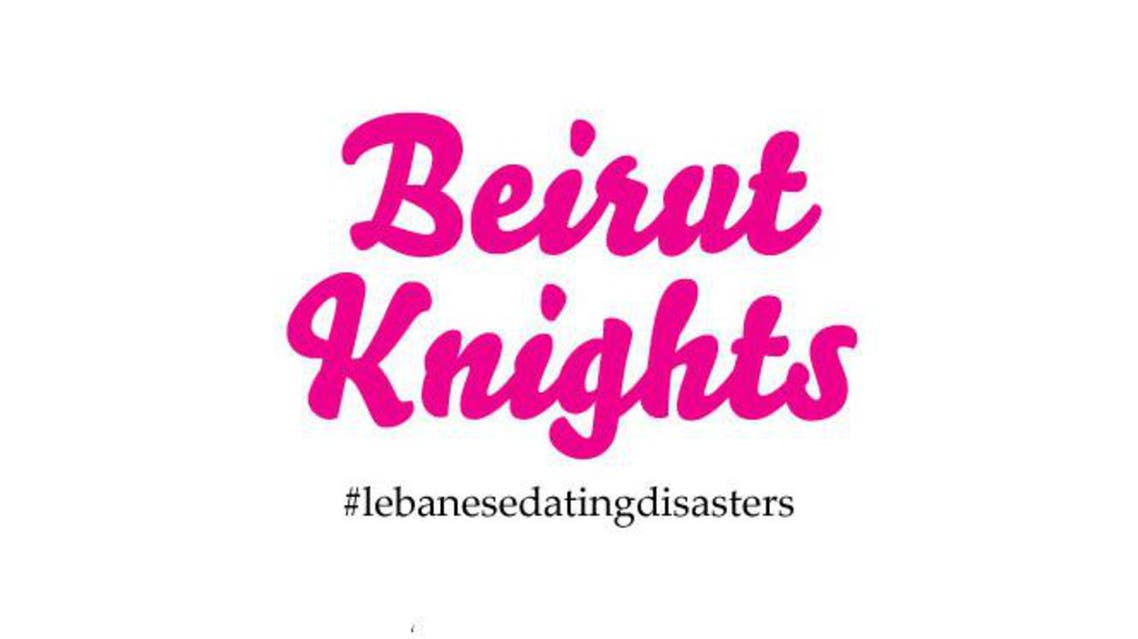 It's NOT Love, Actually: book pokes fun at Lebanon dating disasters
Meet the typical 'macho' Lebanese man, the guy who karate-chopped his date and 'Rabbit Boy' who talked about carrots for his entire date
Documenting the trials, tribulations and sometimes the absurd of navigating dating in Lebanon, light-hearted book "Beirut Knights" lays bare dating anecdotes which are typically reserved only for gossiping with close friends.
While author and American University of Beirut (AUB) instructor Jasmine Najjar had typically exercised her writing skills in journalism, copyediting and academia, at one time surveying what she says is "fragmented Lebanese identity," she was eager to "plunge into that kind of silly, light domain" and produce a light hearted work discussing the complex and high pressure social pursuit of dating in Lebanon.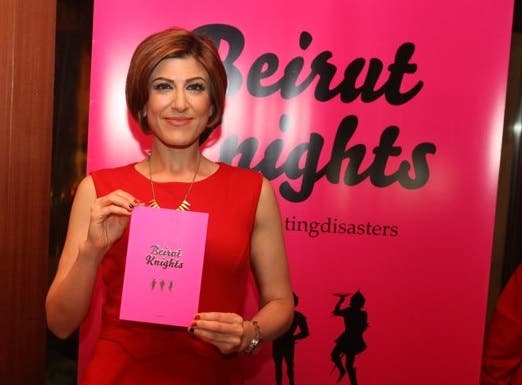 The book, a series of interconnected short stories, is told through the fictional character named Nadia and her closest friends.
When it came to inspiration, Najjar didn't have to dig deep.
"Some of the dates are, I must admit, dates I personally had to live through…some of them other dates were stories from friends and colleagues," she told Al Arabiya News.
Not straying too far from her acute awareness of Lebanese societal norms, the Beirut Knights author said she selected the stories in a purposeful way.
"I wanted to make sure the stories reflected the Lebanese society in some way with some kind of relevance."
From Lebanese stereotypes to the just plain peculiar
Illustrating some of the challenges women face dating in a playful manner, one chapter of the book is dedicated to "a date in which everything is colored by politics and religion," what Najjar says, "is a typical problem in Lebanon."
One section of the book describes a woman who is being introduced to a divorced man with kids, because as her family argues, says Najjar, 'she is old so she has to accept anything that comes her way" in terms of marriage prospects.
Another chapter focuses on funny stereotypes found in Lebanese culture, such as the 'macho' guy who 'expects the girl to do anything he says.'
The witty fictional commentary also includes dating stories which are categorically bizarre.
A chapter entitled 'Rabbit Boy' tells the anecdote of a strange man who talks about carrots for the duration of the date and another about a karate instructor who karate chops a girl during their date.
Experiences that speak to everyone
Najjar said she also wanted this book to relate to people from all different demographics.
"I kind of weaved the short stories, told through the friends of the main character, some from conservative backgrounds where the mother comes over with the prospective husband to see what the girl is like, some from the more liberal part of society. I wanted to make sure there was a bit of a mix."
Another demographic she purposefully included was men, including a chapter on men expressing their difficulties finding the 'right' women as well.
"While the book is predominantly from the perspective of women, dating disasters work both ways," the author says, commenting that she has received far more praise from male readers of the new book than she had expected.
Laugh it off
With an extraordinarily diverse population of subcultures, religions and political affiliations, and the wide ratio between men and women, the dating game in Lebanon can be a daunting one.
While the anecdotes may touch on some underlying serious topics that women and men alike face in the scary sport of dating, Najjar says, "The point isn't to point fingers. While all the stories are true and I wanted to bring up a few important issues, the tone is light since we're entertaining people and making them laugh."