Three Arab films to compete for Oscars
Palestinian film 'Omar,' directed by Hany Abu Assad, will compete for the best foreign-language Oscar
Arab cinephiles will have three regional films to cheer for when the 86th Academy Awards, the film industry's highest honors, opens Sunday at a ceremony in Hollywood.
Palestinian film "Omar," directed by Hany Abu Assad, will compete against "The Hunt," Italy's "The Great Beauty," Belgium's "The Broken Circle Breakdown," and Cambodia's
"The Missing Picture" for the best foreign-language Oscar on March 2 in Los Angeles.
The film tells the story of a Palestinian man named Omar who was arrested and beaten after an Israeli soldier was shot dead. Omar is told that he would be released only if he helps capturing the person who killed the soldier.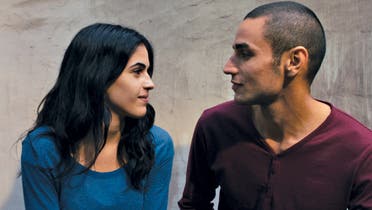 It was previously screened at Cannes Festival and the Toronto International Film Festival and won the best Director and Best Film as part of the best Arabic Feature category at the 2013 Dubai International Film Festival (DIFF) last December.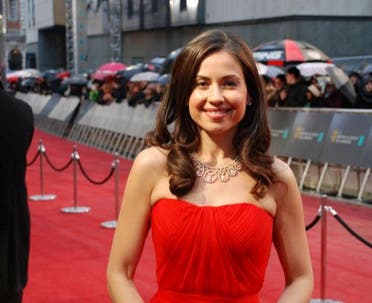 Raya Abirached, senior MBC Producer and Presenter based in London, told Al Arabiya News: "For Hany Abu Assaad's Omar, the nomination was a challenge in itself; this is the strongest foreign film nomination line-up in many years and Paolo Sorrentino's La Grande Bellezza is a clear favorite this year whereas."
"Eight years ago when Hany was nominated for Paradise Now, the clear favorite was him. So, just like back in 2006, anything can happen. But it would be a big beautiful surprise if he won," she added.
MBC 2, a sister channel of Al Arabiya News Channel, will be having special coverage for this year's Academy Awards.
"The Square"
Egyptian film "The Square" –directed by Jehane Noujaim and produced by Karim Amer – will compete in the Documentary Feature category.
Many Egyptians have not seen yet the hard-hitting film that chronicles the country's 2011 revolution. It has faced problems with the country's censorship authorities and has not been shown in festivals or theaters there.
"It's a kind of politics disguised in bureaucracy," said Karim Amer, the film's producer, told the Associated Press.
Ahmed Awad, undersecretary to the Minister of Culture and head of censorship, told The Associated Press that the film has not been banned in Egypt for any political reasons. He said it was not shown because the film's producers did not file the proper paperwork. He called the filmmakers' accusations of repression "propaganda" designed to attract more attention.

"I am very happy about the Oscars, because it's a very high level of art," Awad said. "We are not against the film, but there are laws. I can't make exceptions."

Noujaim said that the team submitted the film to censorship authorities in September and received verbal permission to show it at a festival. But, she explained, the film never received an official letter to that effect.

Joe Fahim, an Egyptian film curator and critic, said the film is not an artistic masterpiece, but he believes it's an important film for Egyptian audiences because it can serve as a record of the country's political upheaval.

"It's a reminder of the turbulent history of the past three years," Fahim told Associated Press.
Abirached told Al Arabiya News that "The Square has a strong chance to win" this year.
"They won the Sundance audience award, the Toronto People's Choice award and the Director's Guild Award for Jehane Noujeim, all of which are big prestigious prizes indicative of a possible win," she said.
"The competition is very tough in their category. The Act Of Killing and 20Feet from Stardom are both in the way of The Square winning," Abirached added.
"Karama Has No Walls"
The third Arab film nominated for the Academy Awards this year chronicles a similar issue, but in a different Arab Spring country, Yemen.
"Karama Has No Walls" by Yemeni-Scottish documentary film-maker Sara Ishaq will compete for the Oscar Documentary Shorts. The short film recounts the story of protest in Yemeni capital Sanaa on Friday, March 18, 2011 (later dubbed 'Friday of Dignity' or 'Juma'at El – Karama'). The protest turned deadly when pro-regime snipers gunned down dozens of protesters in the Change Square.
Asked: What do you hope the Oscar recognition brings to the film?Ishaq told Entertainment Weekly: "What it's done already. These widespread screenings everyone and getting the attention of people all over Yemen. There's already been lots of screenings held in Yemen so far. Cinema in Yemen isn't allowed; public cinema-going isn't allowed, no functioning cinemas in the country."
Abirached said the likely winner are:
Best Film: 12 Years a Slave (with a possible upstage from Gravity)
Best Director: Alfonso Cuaron for Gravity
Best Actress: Cate Blanchett for Blue Jasmine
Best Actor: Matthew Mcconaughey for Dallas Buyers Club (with a possible surprise win of Leonardo Dicaprio or Chiwetel Ejiofor)
Best Supporting Actor: Jared Leto for Dallas Buyers Club
Best Supporting Actress Lupita Nyong'o OR Jennifer Lawrence. "That category is really unpredictable, but my feeling is that Lupita will win," Abirached said.
She noted that "Leonardo Di Caprio should win for Wolf Of Wall Street, and the best performances besides the favorites were Amy Adams for American Hustle, Michael Fassbende for 12 Years A Slave, and June Squibb for Nebraska.