Need for Speed? Indeed, say Arab film fans
Hollywood street-racing action film 'Need for Speed' has been met with an enthusiastic response from car-loving Gulf fans
The launch earlier this week of Hollywood street-racing drama Need for Speed has met with an enthusiastic response from car-loving Gulf-based fans.
The movie, which stars Aaron Paul, Dominic Cooper, and Imogen Poots, is based on the bestselling racing video game series of the same name.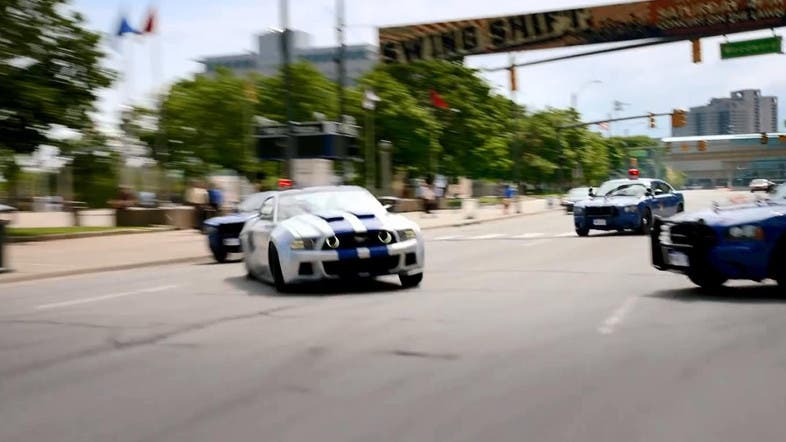 "What an amazing movie," one Dubai-based user of micro-blogging site Twitter said.
"After watching Need for Speed and will say the first thing when I get a license is to drive a Mustang," an Arab user tweeted.
"Some of these cars make the Need for Speed movie really spectacular," another wrote.
Drifting fans
Illicit car-related antics similar to those seen in Need for Speed are popular in Saudi Arabia, where it is known locally as Tafheet.
Saudi youths participating in the sport perform stunts such as drifting and power slides with low-powered, non-performance vehicles, much to the delight (and frequent danger) to spectators.
However, the activity - which has led to the deaths of both drivers and spectators - is illegal in the kingdom, and participants carry the risk of fines, having their vehicles impounded, and imprisonment.