Racy Egyptian belly dancer slams potential presidential candidate
Sama al-Masri's reaction comes after Murtada Mansour, a potential presidential candidate, threatened her
A controversial Egyptian belly dancer and singer has berated a potential presidential candidate - Murtada Mansour - after he accused her of displaying excessive sexuality and threatened to shut down her TV channel.
In early 2014, Sama al-Masri launched a TV channel called Flolol to stand against Muslim Brotherhood members in Egypt.
In Flolol, the sultry Masri lampoons politicians including Mansour, who has not officially applied to run in the country's upcoming elections but has announced his desire.
Through Flolol, Masri, who is originally a belly dancer, directed a message to Mansour on Thursday, after his public accusations.
"I am more of a man than you are," she told Mansour, a lawyer and currently heads the al-Zamalek football club.
If he was brave enough, "he would confront the Muslim Brotherhood members when they were in charge," she added.
"I stayed in the front [during Brotherhood days], I was not afraid."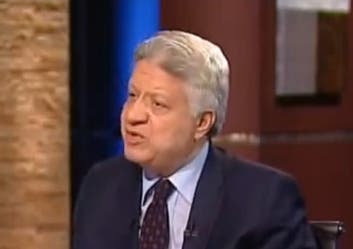 She also said that nobody was above the law and no one can threaten to shut down a TV channel.
"The law is above you and me."
While she does not intend to enter the presidential race, she said: "I received signatures even without trying."
"If you are a man, come and debate with me on air!"
In a previous song aired last week, Masri performed a parody on Mansour and his desire to run for office.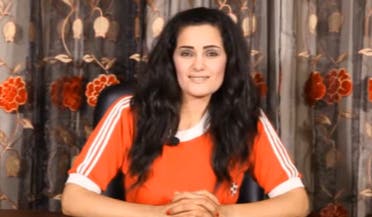 In the song, she sung "where are your DVDs Murtadha?" referring to Mansour's claim that she had been recorded performing inappropriate acts then released on DVDs.
"Maybe I should elect you, so you can get my DVDs?" she sung.
In the song, she also criticized Mansour's friendship with the leftist Hamdeen Sabahi, who collected the required signatures to officially run for presidency, rivaling Egypt's most popular candidate former army chief Abdel Fattah al-Sisi.
"You meeting with Hamdeen in Meydan (a square in Cairo) for women and alcohol?" she sang.
Mansour also alleged that Masri had previously worked as a maid but had been fired for flirting with the household's son, a claim she denies.