Shocker? Lady Gaga's Dubai show to be censored
Check out Gaga's top 5 most shocking moments before the star takes to the stage in the UAE
Lady Gaga, known for her shock and awe performances and outfit choices, will have her show censored when she takes to the stage in the UAE this September.
Organizers confirmed to Gulf News that her September 10 show in Dubai will be edited to stay in line with cultural sensitivities in the relatively conservative country.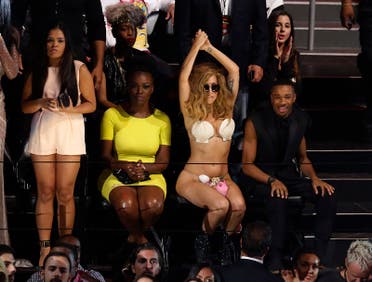 "There will be some edits for Dubai," said Marco Rios, the chairman and CEO of AMI Live, one of three companies involved with bringing Gaga to the UAE. "It cannot be the full show, because it wouldn't be allowed. So it's a special show for Dubai and for the culture," he told Gulf News.
The show, that will "respect the local law," was announced on Monday and is set to be Lady Gaga's first performance in an Arab country.
Famous for her other-worldly outfits, the "Poker Face" singer's controversial antics have previously earned her a ban from Indonesia for fear of corrupting their youth. Such antics include wearing a dress made entirely out of raw meat as she sought to embrace her "inner freak."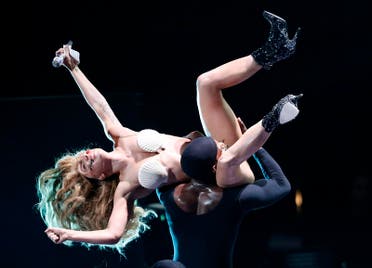 Becky Artmonsky, CEO of ATW Live – involved in bringing the superstar to Dubai - said that Gaga is willing to adhere to cultural sensitivities to avoid cancellations.
"She's a wonderful, ground-breaking artist and that's why we all love her. She's very, very excited to be playing for her fans for the first time in the Middle East, and that's really, always for her, the absolute most important thing," Artmonksy told Gulf News.
"We're working very closely with her and her team to ensure all cultural sensitivities are managed very well. It's her first time here, and she knows she has a lot of Little Monsters here — and some Big Monsters, as well, actually — so that's the focus for her," added Artmonksy, referring to the Lady Gaga's pet name for her fans: Little Monsters.
Raw meat dress
Lady Gaga wore a dress made of raw beef to the 2010 MTV Video Music Awards. Designed by Argentine Franc Fernandez , the dress was condemned by animal rights groups, and named by Time as the top fashion statement of 2010.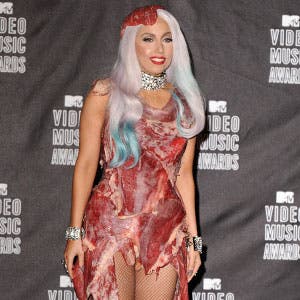 Besides the much-talked-about meat dress, Gaga has had a slew of controversial antics make international headlines.
Throw (your hands) up
In March, Lady Gaga had vomit artist Mille Brown throw up on her during a U.S. performance.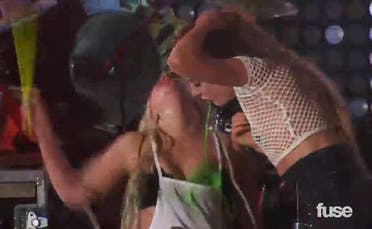 She was slammed by U.S. pop star Demi Lovato, who said: "Sad... As if we didn't have enough people glamorizing eat disorders already," via Twitter.
Explicit videos
Ever the envelope pushing artist, Gaga has come under fire for the explicit nature of several of her music videos.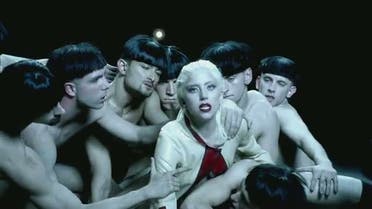 "Notable examples include the nudity-fuelled, borderline masochistic take on an all female prison in Telephone, and the mix of sexual and Catholic imagery – including Gaga sucking on rosary beads," James Lachno, writing for The Telegraph, said.
Revealing performances
In 2013, Gaga raised eyebrows when she gave a scantily clad performance on Britain's X-Factor.
"Lady G and her scantily-clad dancers are cavorting in their massive flesh-cultured pants and nautical-but-not-nice sea-shell bras.
"And she's singing about a man doing what he wants with her body," wrote Kevin o'Sullivan for The Mirror.
The performance elicited an angry response, which led an X-Factor spokesman to declare: "We do not believe Lady Gaga's performance was inappropriate for the family audience."
Religious controversy
Gaga's 2011 music video for "Judas" stirred religious debate, with the singer portraying herself as in love with Judas, who, according to Christian teaching, betrayed Jesus Christ.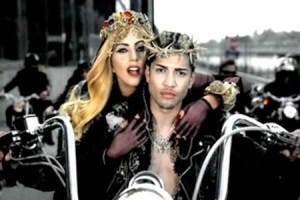 "In the video, Gaga plays a modern-day Mary Magdalene, riding in with motorcycle gang Jesus and his apostles. Sleekly sexualized, it places her, among other things, writing in a bath with both Jesus and Judas, who share intimate moments, as well," The Huffington Post wrote.
In a statement, U.S. Catholic League President Bill Donohue said: "This is a stunt... Lady Gaga tries to continue to shock Catholics and Christians in general: she dresses as a nun... she swallows the rosary. She has now morphed into a caricature of herself."