Bobby Kennedy ordered murder of Marilyn Monroe, new book claims
New book claims to go into definitive details on the Hollywood goddesses' death
The mysterious death of Hollywood goddess Marilyn Monroe, ruled officially as a "probable suicide" by "acute barbiturate poisoning" at her home in the affluent suburb of Brentwood, Los Angeles in August 1962 has long been shrouded in conspiracy theories.
But now, two investigative journalists claim in a new book - to be launched on June 3 - that her shock demise was orchestrated by Bobby Kennedy, the U.S. attorney general and younger brother of John F. Kennedy, according to UK newspaper the Daily Mail.
Jay Margolis, a long-time investigative reporter and Monroe expert, and Richard Buskin, a New York Times bestselling author of 30 non- fiction books, claim in their new book, entitled The Murder of Marilyn Monroe: Case Closed, that Bobby Kennedy silenced her as she was about to reveal all Kennedy family secrets she had wrote in a little red diary.
According to the book, Bobby's co-conspirators were his brother-in-law, actor Peter Lawford, and Monroe's psychiatrist, Dr. Ralph Greenson who gave the star a fatal injection of pentobarbital to the heart.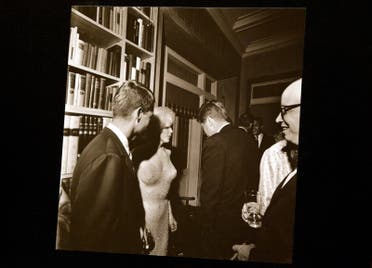 The alleged murder was allegedly seen by ambulance attendant James C. Hall, on August 5, 1962. When Hall arrived in her home in the affluent suburb of Brentwood, Los Angeles, he is said to have seen Greenson inject pentobarbital directly into her heart - so forcefully that he broke her rib with the needle.
Bound by secrecy
For some time, Monroe had had an affair with President Kennedy, who, as a married man, was determined to keep their trysts secret.
In the summer of 1962 – presumably busy in the White House – JFK sent Bobby (his most trusted confidant) to Los Angeles to deliver a message to Monroe: that she was to stop calling him.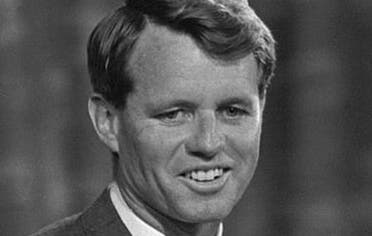 However, Bobby quickly succumbed to the screen goddess's charms, and "that evening they became lovers and spent the night in our guest bedroom," Peter Lawford was later quoted by the authors as saying.
"Almost immediately the affair got very heavy, and they began seeing a lot of each other," Lawford - who was keeping both Marilyn and Bobby in his guest bedroom - said.
Instantly smitten, Monroe's appeared to fall madly in love with her new paramour, despite feeling that both Kennedy brothers were treating her like a piece of meat.
However, Bobby soon began to lose interest, despite having originally promising to marry her and leave his wife.
But Marilyn's response to Bobby slipping away would prove fatal to her, according to the book.
Monroe's records in her little red diary could jeopardize the Kennedy's coveted position in Washington's halls of power – a fact the spurned goddess planned to exploit.
Bobby demanded to see the diary. "We have to know," he shouted at Monroe, who refused to surrender it.
Numerous affairs
Bobby then called Greenson, whom Marilyn was also in an affair with, and told the psychiatrist to go public with their relationship – a move that would have ruined Greenson's career.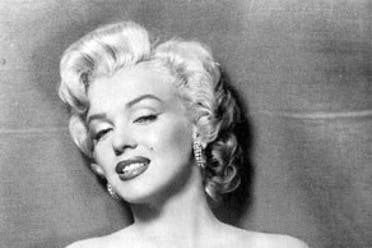 Co-conspirator Lawford learned about Greenson and Monroe's affair from recordings taken from her house by the FBI.
Bobby's final visit to her home was on the afternoon of August 4, 1962, just a day before she died. Lawford was in tow.
Talking together, Bobby and Marilyn began to argue furiously. Marilyn threated to hold a press conference and reveal everything she knew. In response, Bobby declared he was cutting off all contact with her.
Later that evening- according to Marilyn's neighbors – Bobby returned with one of his bodyguards from an Los Angeles Police Department unit notorious for performing illegal activities.
In an attempt to calm her down, Bobby's bodyguard injected Marilyn with intramuscular pentobarbital.
Now that Marilyn was stunned, Bobby and Lawford searched the house for the diary – until she began to wake abruptly.
Dirty deed
"The two LAPD Gangster Squad partners held her down, stripped her clothes off, and gave her an enema filled with broken-down pills containing anywhere from thirteen to nineteen Nembutals and seventeen chloral hydrates," according to the book.
Bobby, Lawford and the bodyguards left the house at 10:30pm. Monroe's housekeeper, Eunice Murrary, and her son went to check on the star, concerned about the constant barking of her dog.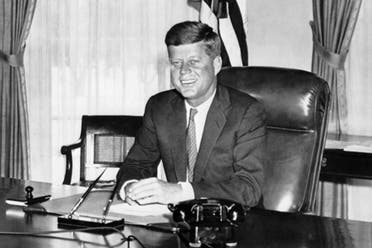 They found Monroe lying on the bed and called an ambulance – suspected she had had an overdose.
When the ambulance arrived on the scene, they found Marilyn still alive, yet unconscious with very shallow breathing. A close chest heart massage failed to revive her.
Hall, the ambulance attendant, managed to restore her breathing and put her on a resuscitation device, when Greenson, stating that he was her doctor, told the attendants to take her off the device.
Greenson then injected her with a syringe with a long needle directly to her heart, delivering the fatal blow that would kill her, according to the book.
The whereabouts of her red diary are still unknown.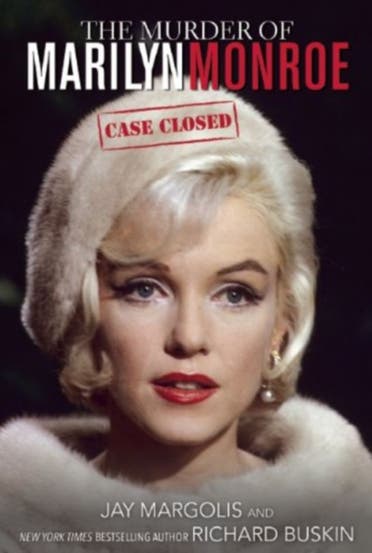 The ensuing cover-up by authorities led the death to be eventually be ruled a suicide.
J. Edgar Hoover, the director of the FBI and a known enemy of Bobby Kennedy, used his knowledge of the murder to blackmail him into securing his own position, according to the book.
While Monroe was the first in the sometime-ménage a trois to meet an untimely death, just one year later, JFK was killed by a sniper in Dallas, Texas, whilst riding in his presidential motorcade, while Bobby was shot and killed in 1968 after delivering a speech in a Los Angeles hotel during the early stages of his presidential campaign.