Two Arab films make the grade at Cannes
While this year saw many Arab applicants, nearly all were rejected
Two Arab films have been officially selected at this year's prestigious Cannes Film Festival in France – out of a total of 8 to be screened.
Every year, thousands of films are submitted to the Cannes Film Festival, where they are watched by the selection committee. Of all the films submitted, only about 80 films are included in the Official Selection, the main body of work that the festival focuses on.
The first Arab film that was selected, by Egyptian director Omar el-Zohairy, is entitled The Aftermath of the Inauguration of the Public Toilet at Kilometer 375 – marking the first time an entry from Egypt made it to the Cinefondation section - a category specifially designated for student films.
The second film is Syrian direct Ossama Mohammad's Silvered Water, Syria Self-Portrait, which will be screened outside the competition - making it a work that Cannes selection committee wishes recognize but does fit the Competition criteria.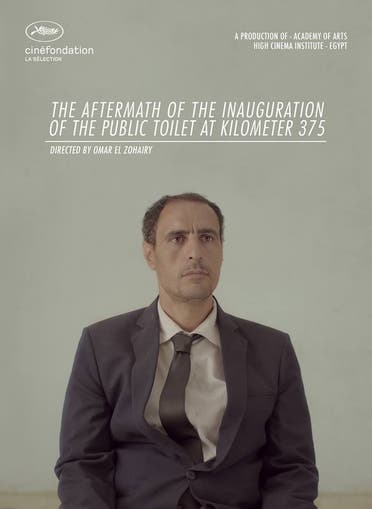 No Arab film made it to the four main Cannes sections, which are titled The Official Competition, Un Certain Regard, Director's Fortnight and Critic's Week.
Last year, Arab films fared better - with one - Palestinian drama film Omar, directed by Hany Abu-Assad - being screened in the Un Certain Regard section where it won the Jury Prize.
Mass rejection
But why do so few Arab films make it to Cannes?
While this year saw many Arab applicants, including high-profile movies from Morocco, Egypt and Algeria, nearly all were rejected, leaving filmmakers with no choice other than to submit their projects to less famous festivals in Venice, Locarno and San Sebastian.
"Cannes does not only stress artistic loftiness. Like any festival in the world, it craves big stars, big publicity, big hype and glamor — factors still lacking in Arab cinema," an article published this month in Middle East affairs site al-Monitor said.
Other factors include a lack of "universality and themes," "censorship" from often authoritarian governments, and lack of finance to help propel ambitious projects to the top, the article noted.