Watch trailer for MH370 movie unveiled at Cannes film festival
The Vanishing Act which is being pitched by Indian director Rupesh Paul is set to be released in the fall
Has the missing Malaysia Airlines plane been found? No, but a movie about the mysterious disappearance of the Malaysian plane has been unveiled at this year's Cannes Film Festival in France.
The film, titled "The Vanishing Act," is being pitched at the 2014 Cannes Film Festival by Indian director Rupesh Paul, according to the British daily news website The Mirror.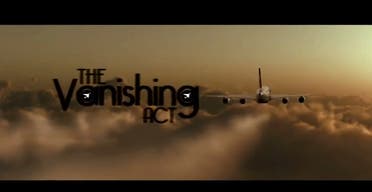 On Saturday, Paul presented the trailer of his new movie which features a hired cast of terrified passengers aboard an aircraft similar to the real-life Malaysian Airlines Boeing 777 that went missing two months ago.
Until today, authorities have not been able to locate Malaysia Airlines Flight 370, which was carrying 239 people from Kuala Lumpur to Beijing on March 8 when it went missing.
The fictional film's trailer was shot over six days in an Aerobus in Bombay, India.
Paul, who worked on the screenplay for almost three weeks, plans to shoot the film between the United States and India.
The tragic movie, which will cost about $3.5 million, is set to be released in the fall.