U.S. censor cuts new Sin City poster over risqué 'nudity'
Find out what irked the U.S. motion picture censor board about this provocative poster
An advertising poster for the upcoming Hollywood sequel to the movie Sin City has been banned by the Motion Picture Association of America for depicting its sultry leading lady with more to be desired in terms of covering up her assets.
The movie, Sin City: A Dame to Kill For, stars French actress Eva Green who appears in the poster wearing a revealing thin, white gown and holding a gun.
Scroll down to watch the movie trailer
The censor board said the poster had been banned "for nudity — curve of under breast and dark nipple/areola circle visible through sheer gown."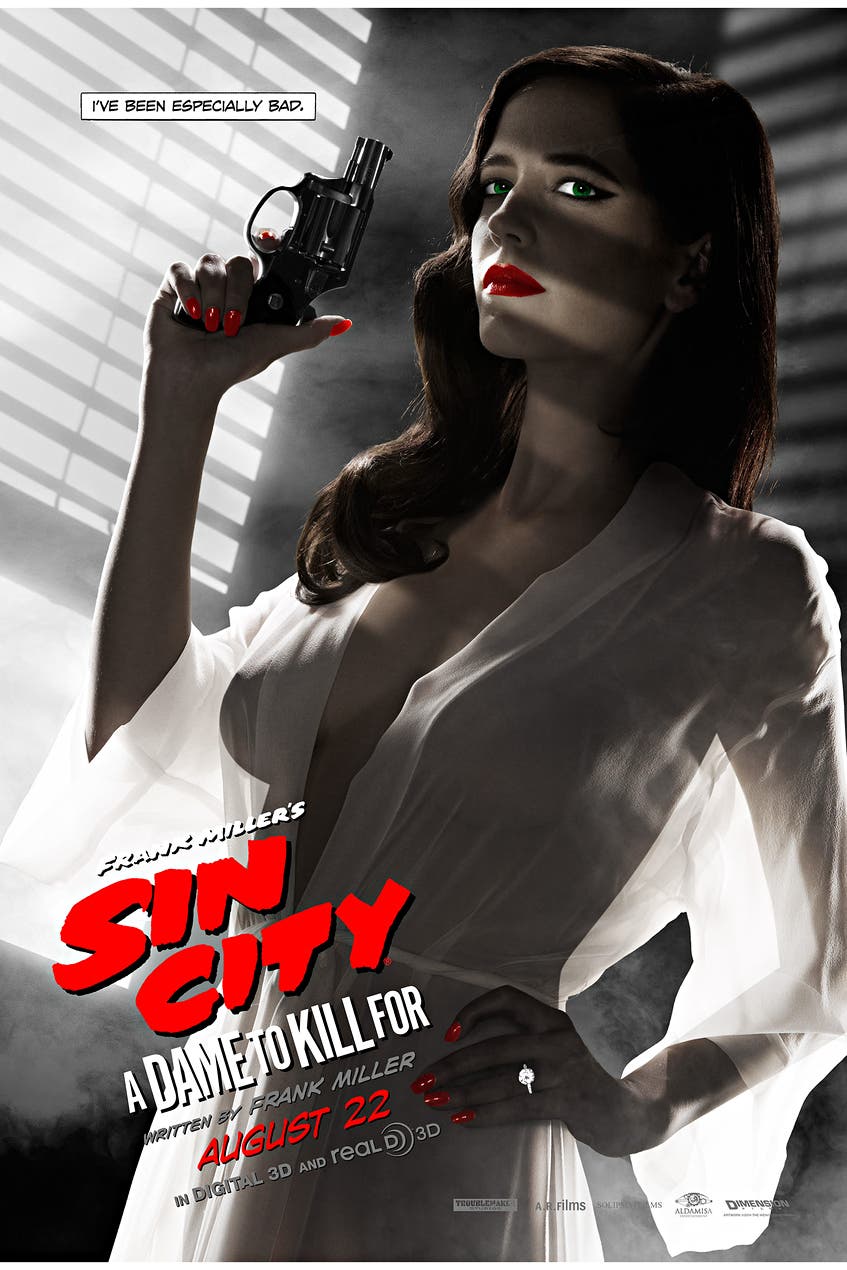 The Guardian newspaper reports that it is a "fittingly controversial image" for a film that has "became notorious for its ultra violence."
The first film of the now two-part series starred Bruce Willis, Jessica Alba and Clive Owen in an ensemble cast shot in the style of a gritty, crime-laden comic book by Frank Miller.
The sequel is based on the second of the books in Miller's series and centers on a dangerous love triangle between Green and her co-stars.
The film is co-directed by Miller and Robert Rodriguez, who shot it in 3D. He told Entertainment Weekly recently that "there's something about the way Sin City works that I thought would lend itself very well to 3D because the images are so stripped down and abstract … you almost can see it better in 3D. It'll be really cool."