Fifty Shades of Grey 'trailer of the year' sparks controversy
The trailer received 1.2 million Likes, shares and comments on Facebook only 24 hours after its release
The first trailer of erotic drama "Fifty Shades of Grey" has become the most viewed trailer of 2014. Along with the success, it prompted several reactions, mostly criticising the daring film, which heavily portrays Bondage, Domanatrix, Sadism and Masochism (BDSM) in its plot.
It was also named the year's most popular on Facebook, after receiving 1.2 million Likes, shares and comments only 24 hours after its release on July 24, according to Variety magazine.
Based on the BDSM novel of El James, the trailer finally provided that sneak peek introducing novice reporter Anastasia Steele, a timid shy introvert, who yells out "holy crap" too many times – in the book.
Many were also awaiting the trailer to finally meet the enchanting character of Christian Grey, the young powerful billionaire who lures Steele in and introduces her to his big secret, and becomes her dominatrix. On her part, Steele willingly becomes his submissive slave.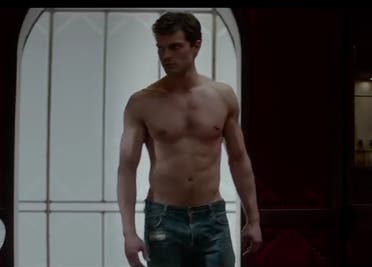 Sarcasm and conservative attacks
The transformation and adventures in Anastasia Steele's life might have given a misonception about how involved and intimate journalists get while at work.
Joyce Wadler of the New York Times commented on this.
"[To] people have been asking me, 'Is journalism really like that?' and I say, "Absolutely," Wadler wrote sarcastically.
"This is why you see so many limos idling in front of The New York Times building, waiting to take us all to the Hamptons," she added.
The debut trailer was also met with vicious attacks and criticism by conservative groups such as Morality in Media.
"The Fifty Shades of Grey series promotes torture as sexually gratifying and normalizes domestic violence, particularly violence against women," the anti-pornography non-profit organization said it a statement, in response to the trailer's release.
"We must oppose the continued promotion of BDSM in our society. We will go after all public leaders that propagate the lies that torture and violence are normal and healthy sexual templates," it added.
Meanwhile, NBC came under fire for airing and edited version of the trailer on its morning Today program.
"We know parents are probably going to be watching while their kids are in the room is also very troubling," Melissa Henson, director of the Parents Television Council told The Hollywood Reporter, in reference to the morning show.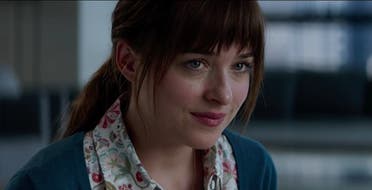 On Valentine's Day
The kinky movie will premiere on Valentine's Day 2015, to compete with a Christian production romantic flick, "Old Fashioned," the Daily Mail website reported.
"A former frat boy and a free-spirited woman together attempt the impossible: an 'old-fashioned' courtship in contemporary America," IMDB describes the movie, asserting that it will stand against the sex, bondage, domination and "singular" fetish, as Mr. Grey likes to call it.