Kiss and make up? Scarlett's on-screen smooch with Egypt actor draws gasps
The video went viral on social networking sites in Egypt immediately after it was posted.
"Egyptian men are known for their charisma", "Egyptian and proud", "if I were him I'd end my acting career at this point," and "he must've been in the clouds." These are some of the comments that followed the 16-second video in which Egyptian actor Amr Waked, known for his role in the Jan. 25 revolution, kisses American actress Scarlet Johansson in the new movie "Lucy."
The video went viral on social networking sites in Egypt immediately after it was posted. Some have made fun of Waked's performance, while others expressed disapproval of the scene, in particular the kiss, which has been the subject of press interviews.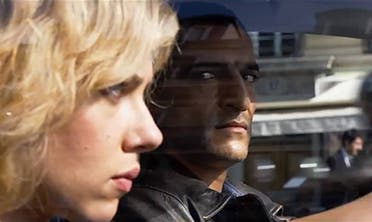 "The police officer [Waked] does not decide to help Lucy [Johansson] because she kisses him, but because she manages to overcome all his team and he realizes that she possesses superpowers," he told the Egyptian independent daily Al-Masry al-Youm. "This is why he surrenders to her, not because of the kiss."
Media reports have pointed to the kissing scene being given precedence over the movie's ability to secure top spot at the U.S. box office, and to outdo popular hits such as "Hercules."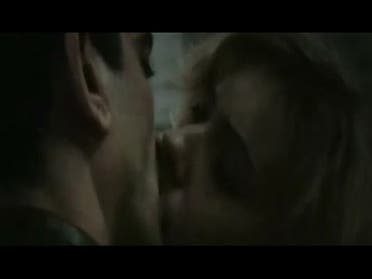 Boycott calls
There has been controversy surrounding Waked and Johansson in relation to Israel. Johansson's participation in a commercial for Israeli company SodaStream, a drink produced in the occupied Palestinian territories, has stirred heated debate. Calls for her to ditch her association with the company, including from Oxfam, resulted in her resignation as a global ambassador for the charity.
"While Oxfam respects the independence of our ambassadors, Ms. Johansson's role promoting the company SodaStream is incompatible with her role as an Oxfam Global Ambassador," said an Oxfam statement issued after her resignation.
Waked stirred controversy in 2008 for his role in the BBC mini-series "House of Saddam," in which Israeli actor Yigal Naor played the late Iraqi President Saddam Hussein. The Egyptian Actors' Syndicate ordered an investigation into the matter, on the basis that Waked violated the syndicate's stance against normalizing ties with Israel. "Members of the syndicate have to abide by its rules," said syndicate head Ashraf Zaki.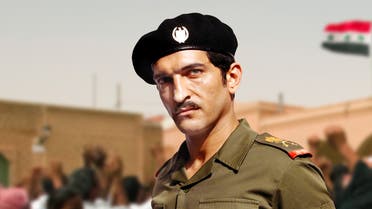 Film critic Ashraf Bayoumi argued at the time that the mini-series would tarnish the image of Arabs, like many works in which Naor, who is of Iraqi origin, took part. "Naor played several Arab characters in American and Israeli movies, and must have made sure to tarnish the image of Arabs," Bayoumi said.
Waked denied that the series was biased against Arabs, adding that he was not the only Arab actor in the series. "Actors from 12 Arab countries took part... including Palestinians, Egyptians, Algerians, Tunisians, Moroccans and Syrians," he said.
"I have no authority to choose who to act with. I signed the contract with the BBC and we shot the series in Tunisia. I'm not required to do more than that. Plus, there are penalties for unilaterally terminating a contract" he said.
The normalization debate
The attack on Waked triggered criticism from intellectuals who found the syndicate's threat to revoke Waked's membership unfair. "So the Arab world solved all its problems and now needs to focus on Amr Waked's acting with an Israeli?" asked journalist Salwa al-Labbani in her article. "It is very likely that Waked turns out to have been the reason for the 1967 defeat."
Labbani said the syndicate should also take disciplinary action against those who act with British and French actors. "Wasn't it Britain and France that divided Iraq and the Levant through the Sykes Picot agreement?"
Journalist Khaled Mahmoud underlined the difficulty of defining normalization when it comes to the film industry and similar cultural activities. "Who decides the definition of normalization? Does cultural and artistic normalization have specific characteristics?" he asked.
Egyptian scriptwriter Wahid Hamed said the campaign against Waked was "inhuman, illegal, and unconstitutional." According to Hamed, if Waked neither went to Israel nor signed a contract with an Israeli company, he cannot be accused of normalization with Israel. Even though Waked was not kicked out of the syndicate, several members called on producers to not give him any more roles.
Journalist Alaa al-Din Taha said the campaign against Waked gained momentum again when "House of Saddam" was shown on Israeli TV in 2010, but all this changed with the Jan. 25 revolution. "It was at that time that Waked turned from an alleged supporter of Zionism to an icon of the Egyptian revolution," Taha wrote.
Waked later accused the regime of Hosni Mubarak of orchestrating the campaign against him. "Official media outlets made sure to spread misleading facts, and when I tried to explain my stance against Israel on Egyptian state TV, they refused to allow me to do so unless I talk about the peace treaty between Egypt and Israel," he said. According to Waked, the Mubarak regime wanted to give an impression to the world that Egyptian actors support normalization with Israel.
Film critic Emam Omar expressed his wish that Waked's international success would not tempt him to take part in Israeli movies "like he did before," in an inaccurate reference to "House of Saddam." Actors "have to bear in mind that they are, first of all, Egyptians."
Instead of the kissing scene in "Lucy" and the normalization issue, film critics are focusing on Waked's acting skills, his roles in international films such as "Syriana" and "Salmon Fishing in Yemen," and how he may become the new Omar Sharif.
Film critic Magda Maurice said "Lucy" is not the film that secured Waked a place in international cinema. "Lucy was just another movie among several others in which Waked shot to stardom on the international level," she wrote. "It is not unlikely for him to achieve successes similar to those of Omar Sharif."
Social media is still, however, replete with criticisms of Waked, calling him a "traitor to the Palestinian cause" and "an Israeli agent." Users have called for revoking his Egyptian citizenship and cite, in addition to the normalization issue, Waked's criticism of the current Egyptian regime and the results of the presidential elections that brought former army chief Abdel Fattah al-Sisi to power.