Lady Gaga's Israel message sparks Arab reactions
'Shalom, Israel,' the pop superstar said in the brief greeting, 'I'm so excited to perform my new tour in Tel Aviv'
A video released by Lady Gaga in which she greets her Israel fans with a "Shalom" has provoked mixed responses from Arab fans and social medial users.
"Shalom, Israel," the pop superstar said in the brief greeting. "I'm so excited to perform my new tour in Tel Aviv," she added in reference to her concert scheduled for Sept. 13.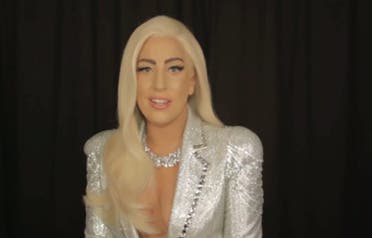 The short video message has gone viral online, with many Arab users labeling her as "disgusting" and devilish" and having "no sensitivities" amid the recent Israeli offensive on Gaza which resulted in the deaths of more than 2,000 Palestinians and more than 65 Israelis.
"She is disgusting and I never liked her because her values are nonexistent. Now she has validated everything I have ever thought of it," one Facebook user wrote.
Another seemingly non-Arab user wrote: "The lack of sensitivity is, in my opinion, the worst of the sins!"
But other users expressed anger at the negative reactions to Gaga's message.
"I'm no fan of hers, and I doubt her intentions are humanitarian, but the reactions here seem disproportionate to what she said in the video. If you think that a performer shouldn't visit or perform in any country which is occupying another country/land and causing unnecessary suffering for those who are occupied, then let's hope you were equally disgusted by any non-American artist performing in the United States between 2003 and 2011 for the exact same reasons," one user wrote.
Gaga's announcement came as a number of artists canceled or postponed their shows because of the recent conflict, which ended last week in accordance with a ceasefire agreement.
Among the artists who canceled were Neil Young, America, the Backstreet Boys and Lana Del Rey.
Before playing in Israel, Gaga's ArtRave: The Artpop Ball Tour will come to Dubai on Sept. 10, in wat will be her first concert in the Arab world.
The tour is in support of her fourth studio album Artpop.