UAE's 'Freshly Ground Sounds' looks to launch local musical talent
The gap between musicians, music-lovers and community venues in the UAE is being bridged
The gap between musicians, music-lovers and community venues in the UAE is being bridged with the help of locally-based grassroots movement, Freshly Ground Sounds.

The group of musicians and music aficionados are on a mission to launch young musical talent here in the UAE and are well on their way to starting a music revolution in the country.

Freshly Ground Sounds offers local musicians a chance to gain exposure. By providing platforms musicians need in order to exhibit their talents, the non-commercial music initiative has brought a community together as well as inspired the creation of other small communities within the field. The support that this collective offers has given many locally-based artists, such as Josh Monteath and Peter Martin, the opportunity to showcase their sound to a larger audience while demonstrating how vibrant and active the musical scene in the UAE really is.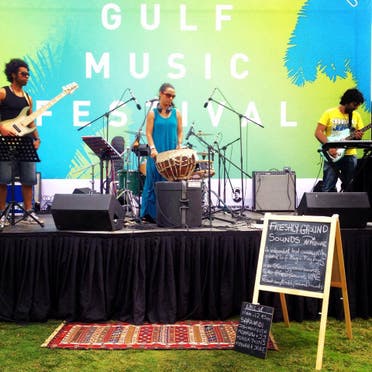 "The growth has been purely organic, 100 percent just by word of mouth. The atmosphere we've created encourages musicians to come forward and to have faith in this supportive community," the founder, Ismat Abidi, told Al Arabiya News.

According to Abidi, a previous lack of attention given to the local music industry proved a stumbling block for emerging talent. Although the UAE has been known for hosting some of the hottest concerts in the Middle East, the independent scene of locally-produced music and home-grown artists has been largely left out of the limelight in the past.
That is until Freshly Ground Sounds-style initiatives brought together the scattered musical community.

Abidi stated: "The commercial sphere here in the UAE has hotels, concerts and similar venues, but what we didn't have was a platform for musicians to come together to promote opportunities and for fans to enjoy local music. That's what Freshly Ground Sound has done."

The non-commercial initiative was established in November 2013 by Abidi. She was soon joined by school friend Tareq Khorsheed, a sound engineer who is actively involved and joins Abidi at all events. Freshly Ground Sounds has now evolved into a team of 6 people with around 100 musicians.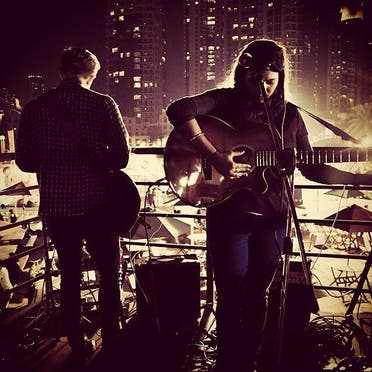 Abidi has a longstanding experience in the music world, as she was previously involved in London's acoustic music scene.
On moving to the sunny sands of Dubai, she launched the initiative by starting a Facebook page and asking musicians to play at various venues in the city.