Pink Floyd pick Egyptian teen's album design
After checking his work in online galleries, the band approached the 18-year-old Egyptian to design the cover
An 18-year-old Egyptian artist designed the cover of Pink Floyd's first new album in 20 years, The Independent reported.
Cairo-based Ahmed Emad Eldin created an image of a man navigating a "river" of clouds towards a glowing horizon to adorn the cover of "The Endless River."
Storm Thorgerson, who designed some of the most iconic covers to the band's albums, died last year sparking a search for someone who could create art work that compliments Pink Floyd's music.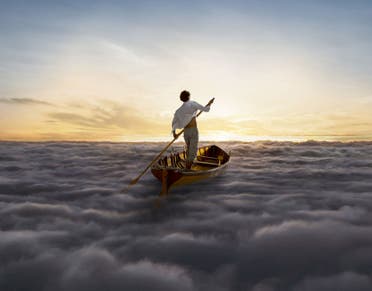 "When we saw Ahmed's image it had an instant Floydian resonance. It's enigmatic and open to interpretation, and is the cover that works so well for The Endless River," Aubrey Powell, Thorgerson's partner in the Hipgnosis design studio, told The Independent.
After checking his work on online galleries, the creative agency approached Eldin to design the cover, he told the British daily.
As to what inspired the imagery he created for the album, he said that "thinking about life and nature and what is beyond the world of charming factors we have never seen is enough to create millions of different amazing feelings."
"First, I draw a sketch for what is in my mind, then I start to simulate the sketch and the idea with real images, and that's called photo manipulation," Eldin explained.
While fans are more likely to see Eldin's creation on a small thumbnail next to digitally displayed tracks of the album, the artwork will also decorate a double-album vinyl record with a gatefold sleeve, The Independent said.
Additionally, the image has already graced an 8 meter illuminated cube installation in London's South Bank complex and was also displayed in busy spots of New York, Los Angeles, Paris, Berlin and Milan.