It's official! Clooney marriage certificate revealed
The document was revealed the same day the couple shared more pictures of their wedding with Vanity Fair Italy
The marriage certificate of George Clooney and Amal Alamuddin has been revealed this week, UK daily The Telegraph reported on Saturday.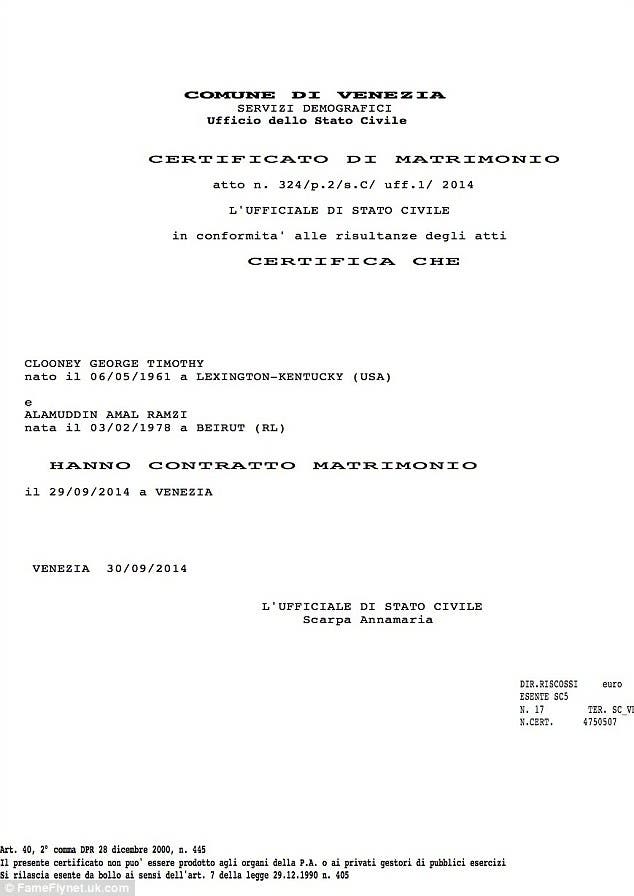 Issued by the state office of the city of Venice, the "Certificado di Matrimonio" shows that that George Timothy Clooney and Amal Ramzi Alamuddin were officially pronounced man and wife on Sept. 29, 2014.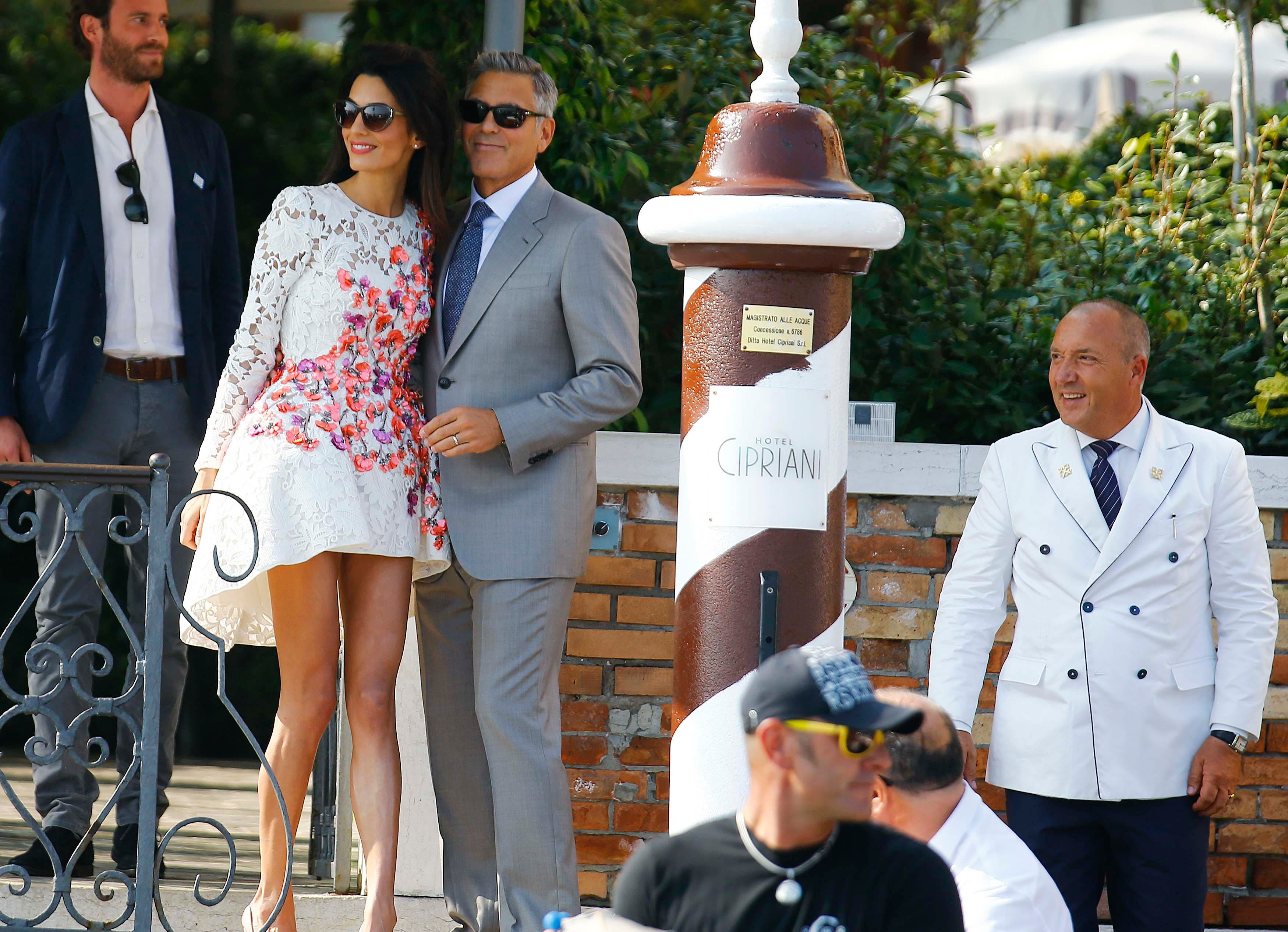 The document, which was typed in Italian, also listed the city of the marriage as well as the place of birth of the newlyweds.
It was revealed the same day the couple shared more pictures of their wedding with Vanity Fair Italy, meaning their official wedding photos are now on three different magazine.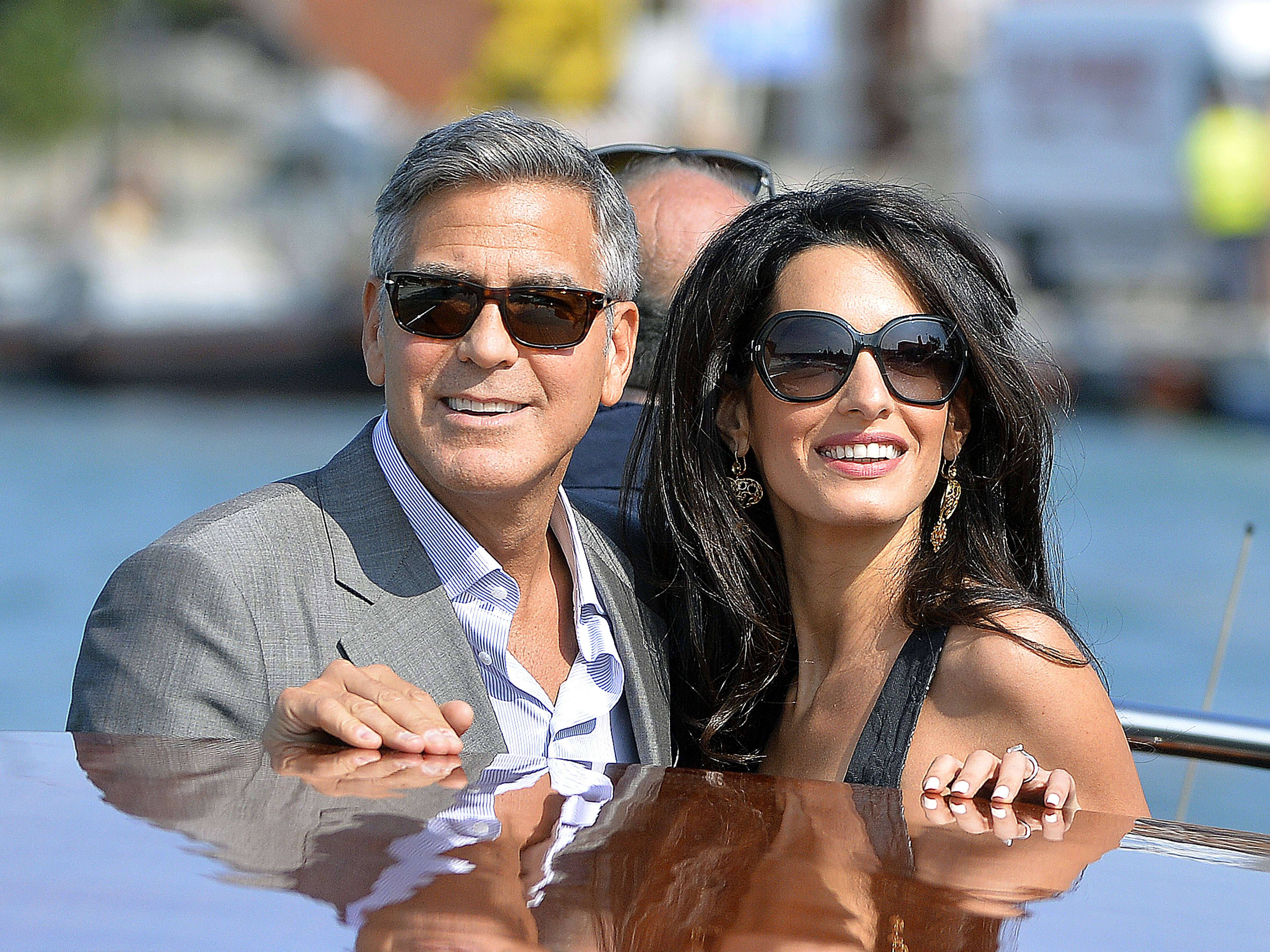 The newlyweds have revealed their exclusive wedding pictures to Hello! and People magazines.
The couple, who exchanged vows at the seven-star Aman Canal Grande Hotel in Venice, are reportedly celebrating their honeymoon in the Seychelles.
The ceremony was conducted by their close friend and ex-mayor of Rome, Walter Veltroni.