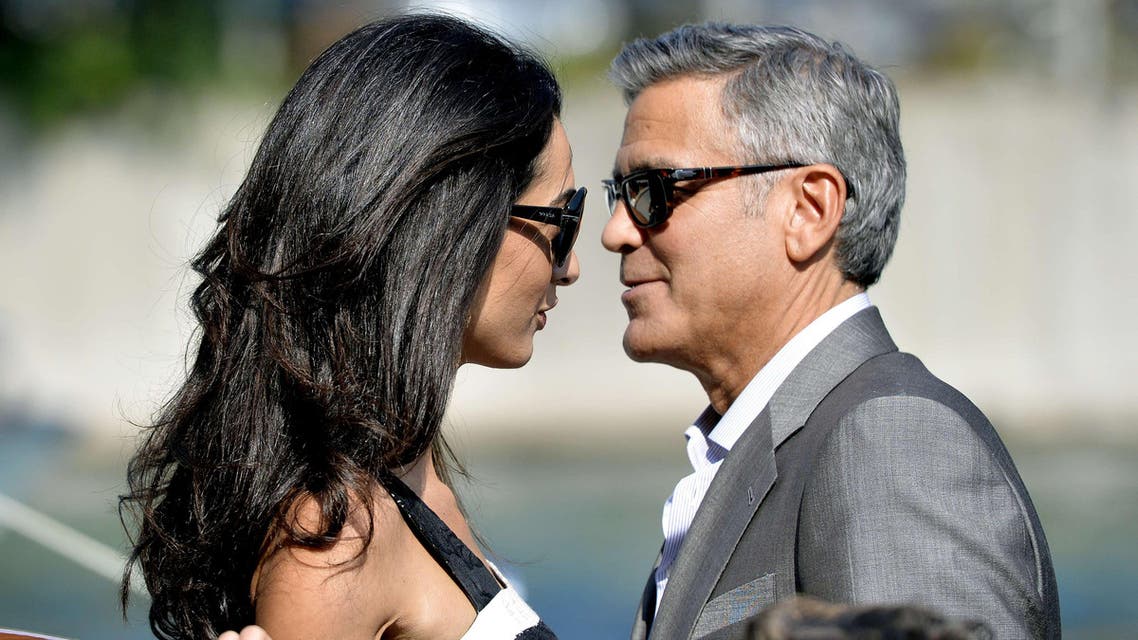 Clooney at Comic Con, wife gets back to work in Greece
Amal 'was as confused as you all were,' Clooney tells Comic Con panel when asked about the surprise appearance
The honeymoon of married couple George Clooney and Amal Alamuddin seems to be drawing to a close, with the U.S. actor surprising fans at Comic-Con in New York on Thursday and the lawyer set on advising the Greek government in its battle to repatriate ancient statues from Britain later this month.
Clooney, who married human rights lawyer Alamuddin on Sept. 27 in Italy, walked on stage during a panel discussion for the upcoming Disney fantasy film, "Tomorrowland," in which he plays a hermit inventor.
"It's not lost on me that I'm spending my honeymoon at Comic-Con," Clooney told the crowd to thunderous applause.
Panel moderator Chris Hardwick then asked the actor, "So what did you say, 'Honey we're going to Comic-Con.'"
"She was as confused as you all were," Clooney said.
Before walking on stage, Disney showed the crowd a 2-minute trailer of the film, which is set for release in May.
"We've been waiting on this for a year and a half and that's it," Clooney told director Brad Bird. "I'm barely in the teaser."
Later, Clooney introduced an exclusive clip from the film that prominently showed him and Britt Robertson in an action sequence.
Clooney called the experience larger than anything he's ever done.
Alamuddin
Alamuddin will meet Greece's Prime Minister Antonis Samaras and Culture Minister Konstantinos Tasoulas alongside her boss Geoffrey Robertson, their Doughty Street Chambers said on Thursday.
"Mr Robertson and Mrs Clooney were first asked to provide legal advice to the Greek government on this matter in 2011. They will be holding a series of meetings with government officials during their stay," the chambers added in a statement.
The pair will be in Athens from Oct. 13 to 16.
The Marbles are a set of ancient Greek sculptures taken to London after being removed from the Acropolis in Athens by a British aristocrat, Lord Elgin, while Athens was under Ottoman control in the 19th Century. Greece has sought their return from the British Museum for decades, to no avail.
In March, George Clooney backed their return to Greece while promoting his film "The Monuments Men."
The Trustees of the British Museum maintain that the marbles legally belong to the museum. Greece says it is no longer an issue of ownership and that it would accept them back as a permanent loan.
To do so, the Greek government would first have to relinquish its claim to them, the British Museum says.
(With AP, Reuters)