'Game of Thrones' starts shooting at historic Islamic fort
Real Alcazar palace is a masterpiece of Islamic architecture in old Seville, Spain, packed with columned courtyards and elaborately tiled halls
Film crews on Friday began shooting part of the fifth season of popular U.S. fantasy television series "Game of Thrones" in the southern Spanish city of Seville, delighting local authorities who expect a tourism boost.

Onlookers held up umbrellas to protect themselves against driving rain as they tried to look over a pastel colored synthetic canvas set up around the gardens of the Real Alcazar palace. The barrier was set up to keep plot details of the Home Box Office series secret.

The palace, a masterpiece of Islamic architecture in old Seville packed with columned courtyards and elaborately tiled halls, said on its website that it would undergo "partial closures" until the end of October during the filming of the series.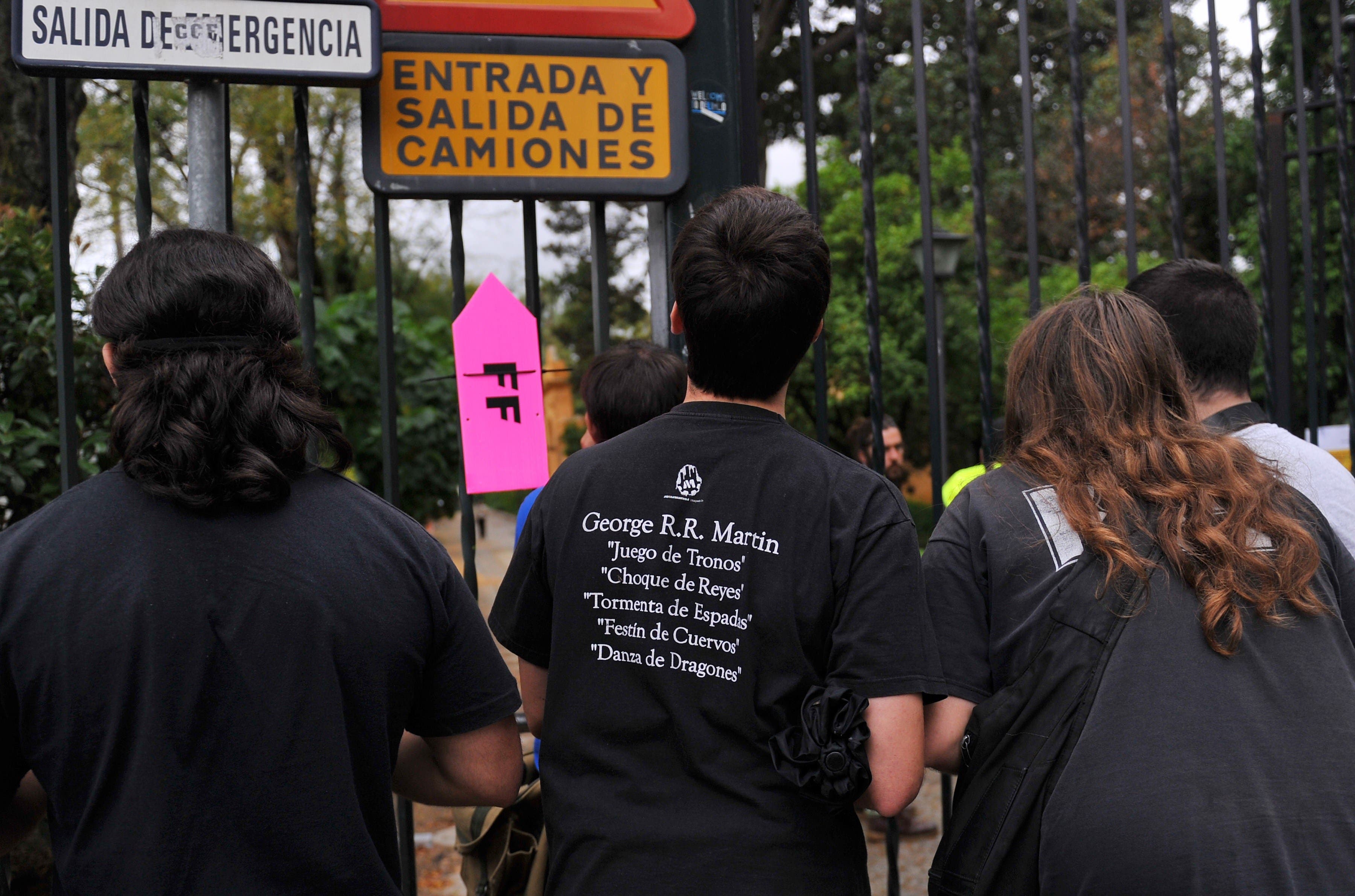 Producers have reportedly obtained special permission to tint the waters of the pools of the palace's courtyard gardens dark blue for one scene of the fifth season of the series, which started being filmed in Northern Ireland earlier this year.

They will use an eco-friendly product that evaporates several days after being used in the water, according to daily newspaper ABC.

Seville, with its picturesque alleys, hidden plazas and flower-decked patios, already draws about two million tourists a year and local officials are optimistic that the series will draw more visitors.

"We will have to endure some inconveniences, taking into account the possible generation of jobs and the impact on tourism that this will have," Seville mayor Juan Ignacio Zoido told reporters earlier this week.

Season four of the series, a tale of battles and betrayal mixed with a generous helping of sex and bloodshed, averaged 18 million weekly viewers in the United States, making it one of the most watched series on television.

After filming wraps up in Seville, the crew will later this month move on to Osuna, a small hilltop town surrounded by olive groves located some 80 kilometres (50 miles) away which will reportedly serve as the backdrop for a battle scene.

As Spain grapples with an unemployment rate of 24.5 percent, the second-highest rate in the European Union after Greece's, producers did not struggle to find extras seeking a few days work on the set.

Producer Fresco Film services based in Malaga said it received over 86,000 applications to audition for extra roles.

The company selected 4,000 people to come to auditions and will hire 550 people to work as extras per day over 17 days of filming, said the company's executive producer Peter Welter.
DATELINE:*SEVILLE, Spain, Oct 10, 2014 (AFP) -