Emirati movie launches Abu Dhabi Film Festival
The movie is director Ali Mostafa's second full-length feature film
"From A to B" kicked off the eighth edition of The Abu Dhabi Film Festival on Thursday, the first Emirate-produced movie to ever launch a film festival.
Produced by companies Image Nation and TwoFour54, "From A to B" features Saudi comic Fahad al-Butairi, and is director Ali Mostafa's second full-length feature film, his first being the award-winning "City of Life."
"From A to B" is a comedy about three young Westernized Arab men on a mission to complete a road trip from Abu Dhabi to Beirut in honor of their deceased friend.
They find themselves in several ruts along the way, including being jailed in Saudi Arabia and captured by rebels in Syria.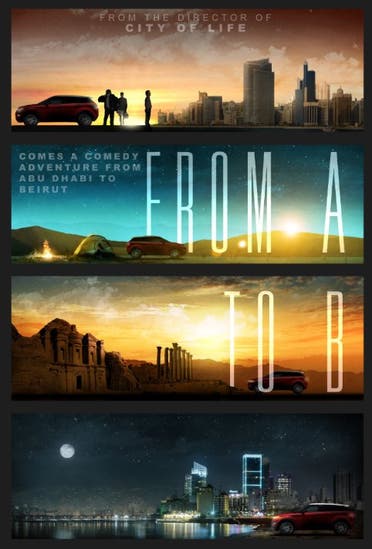 The film previews the diverse cultures, issues and landscapes of the Middle East, presenting the Arab way of life to the West by juxtaposing comedy and tragedy.
World premiere
"It's a privilege to celebrate the world premiere in our capital, and a matter of pride that an Emirati film will open the festival," said Mostafa.
"This is another testament to our growing industry, as the festival has proven to be a great platform for showing Arab films to an international audience."
One audience member said: "The movie had me on the edge of my seat from laughter during certain moments... I think everyone just loved how it was so relatable, and I'm very proud that Arab cinema is well on its way to being modernized."
American producer Ed Pressman and French-Algerian director Rachid Bouchareb were both presented with lifetime achievement awards.
Pressman told the audience that his 90th film was now complete. "The Man Who Knew Infinity" is about an Indian math genius, starring Dev Patel, Jeremy Irons, Toby Jones and Stephen Fry.