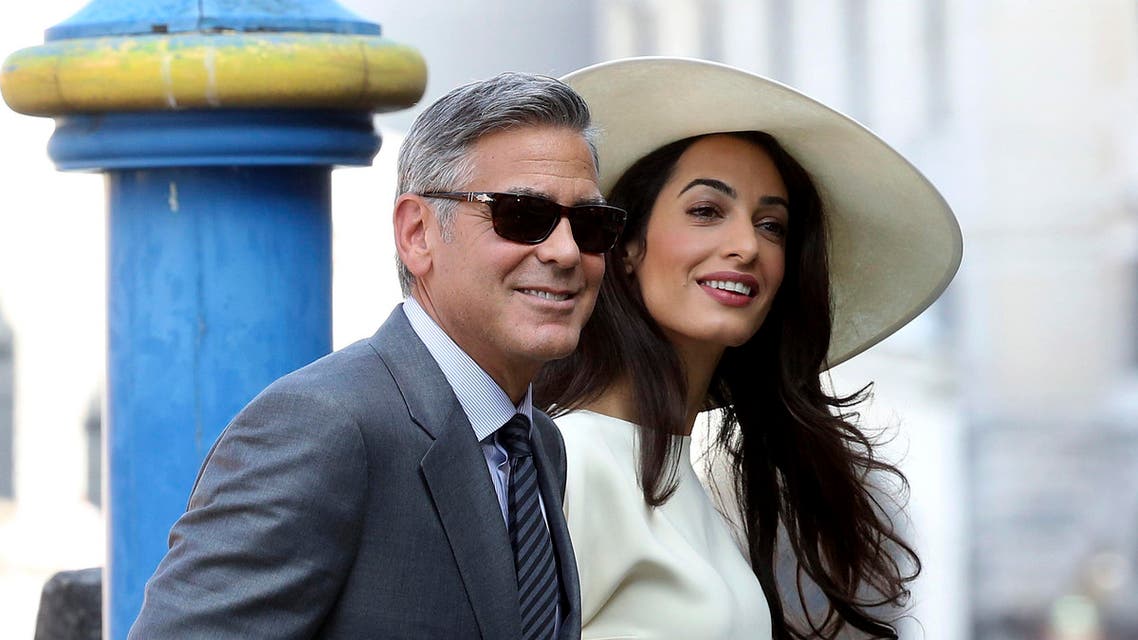 Clooney's in-laws host follow-up celebrations
Alamuddin's parents, Ramzi and Baria Alamuddin are hosting a soiree on Saturday in honor of the newlyweds
Nearly a month after a lavish star-studded wedding that set the world's eyes on the Italian city of Florence, George and Amal Alamuddin Clooney continue to celebrate their matrimony.
Alamuddin's parents, Ramzi and Baria Alamuddin are hosting a soiree on Saturday in honor of the newlyweds at the Danesfield House Hotel and Spa in Marlow-on-Thames, in southeast England, E! News entertainment news website reported.
The 17th-Century estate turned Michelin-starred hotel overlooks 65 acres of lush green gardens and a view of the River Thames.
In a copy of the invitation obtained by E! News, the bride's parents "invite you to celebrate the marriage of Amal Alamuddin & George Clooney. Please join us for dinner on Saturday, The Twenty Fifth of October at 8 p.m. in the evening. Danesfield House Hotel in Marlow-on-Thames. Please RSVP by October Tenth."
Almost immediately after their Italian wedding extravaganza earlier this month, the pair jetted off to opposite sides of the world as part of their work schedules.
Alamuddin, a world-acclaimed international human rights lawyer of Lebanese origin based in London, flew to Athens to advise the Greek government on reclaiming the Parthenon Marbles from Britain.
While husband Clooney flew to New York to attend the Comic-Con Festival to promote his new film, "Tomorrowland."