Shah Rukh Khan attends Bollywood film premiere in Dubai
Bollywood icon Shah Rukh Khan, who played the main character, described the picture as 'a happy film.'
Indian director Farah Khan's "Happy New Year" premiered on Wednesday in Dubai, where almost half of the film's scenes were shot.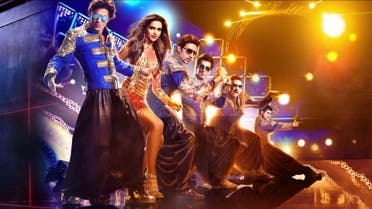 Released on the Indian festival of Diwali, the action-comedy-drama is packed with opulent costumes and intricate dances, basic components to a Bollywood production.
Bollywood icon Shah Rukh Khan, who played the main character, described the picture as "a happy film."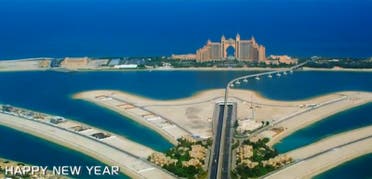 "It's a film about hope," he said that was "shot on a very big scale in Dubai," he told Al Arabiya News Channel.
"Essentially it's a very happy film,"Abhishek Bachchan, who plays Nandu in the movie, said.
"I think everybody is going enjoy it," he said, adding that it was "the quintessential Bollywood film."
"I have to thank the people of Dubai who made it possible for us to shoot here."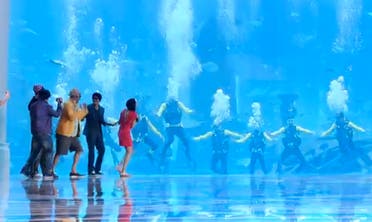 The film has been dubbed in Hindi, Tamil and Telugu and has reportedly cost more than $22 million to produce.
The cast expressed how much fun they had shooting the film.
"I really hope the fun and excitement we made this film with I hope that energy translates on screen and the audience enjoys it," Deepika Padukone, who plays Mohini Joshi, said as she walked the red carpet at Dubai's lavish Atlantis Hotel.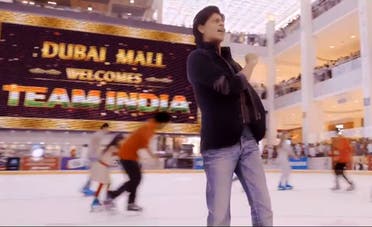 The film tells the story of five men who have come across several blunders in their lives. They decide to turn around their luck and steal diamonds being displayed at Dubai's the Atlantis Hotel for which they plan an intricate heist.
The film was shot in several landmark locations through Dubai such as the Burj al-Arab, Burj Khalifa and the Atlantis Hotel in the Palm Island.
Emirati singer Ruwaida al-Mahrouqi also took part in one of songs featured in the movie.
Official Trailer: