Breaking into the UAE's underground music scene
For Sham Maskari, the UAE's music scene has been a tough market to break into.
Dubai-based underground rapper Sham Maskari has high hopes to revamp the UAE's music scene, in what he says is an attempt to bridge the gap between local musicians and the music industry.

For Maskari, who is originally from Oman, the UAE's music scene has been a tough market to break into, due to the difficulty of having a platform to showcase his talents. And to most musicians, the common complaint seems to be that most local artists are bound to hit a plateau.
"Dubai has been known to bring the hottest artists for concerts and festivals, but it always seems to overlook its own talent," Sham told Al Arabiya News.
For Maskari, finding the local music market at a standstill, coupled with a lack of local support – motivated him to head over to Los Angeles, the music capital of the world, in hope of fresh opportunities.
Breaking out
"After being in Los Angeles and New York City to launch my new album [I then came back to] Dubai only to realize that it will take a lot for an artist to break out in the UAE," he told Al Arabiya News.
"Many always say we support local talent but when it actually comes to it they really don't… if you have an amazing song or album they take you as a local artist and in their minds we are not good enough.
Having returned from Los Angeles, with his skills sharpened, Sham currently hopes to re-enter Dubai's market. He is eager to see a local talent association backed up by the Dubai government to be established sometime in the near future.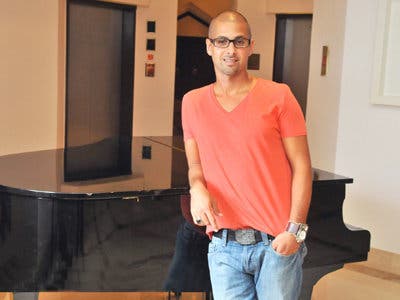 "Time and money need to be invested in talents because if that talent gets noticed outside Dubai, that means more publicity for the country which is exactly what every country wants," said Maskari.
"I also want to hear more local artists on the radios… that never play music from local artist that sings in English. When I am being interviewed in America I constantly mention Oman and Dubai which always shocks them to hear that there are rappers and singers in the Gulf that are very talented," he added.
Background
Maskari is the first artist from the Middle East to have signed a deal with U.S.-based label Get Real Records. He is back by Omani business partner Abdul Munim bin Qais al Zawawi.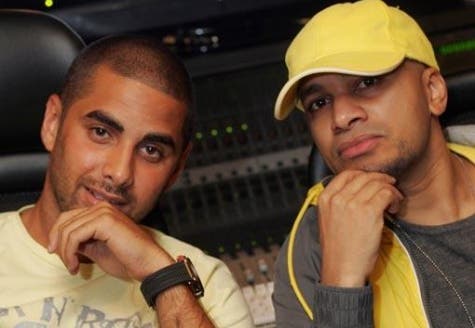 He has previously performed alongside international big-shots across genres such as Akon, Ne-Yo, Sean Paul, Jay Sean, Shaggy, Omarion, and Lloyd.
Being an Omani, Sham said he has always tried to connect the world through his music. "I come from a country that promotes peace and love. I love incorporating that into my music. I loved the positive energy in my childhood growing up and that's why I call my music 'feel good music'… it has that positive vibe to it."
Sham is currently promoting his new single, "Miss You," which he released two months ago.