Thousands mourn at Iranian pop singer's funeral
Official Iranian media covered the beginning of the funeral, which showed the Iranian flag covering Pashaei's coffin
Thousands of people attended the Sunday funeral of an Iranian pop singer who died of pancreatic cancer late last week, in a gathering the New York Times reported as one of the largest since the protests over the disputed 2009 election.
Morteza Pashaei, popular for his song "Negarane Mani" or "You Are Worried About Me," was 30-years-old when he died.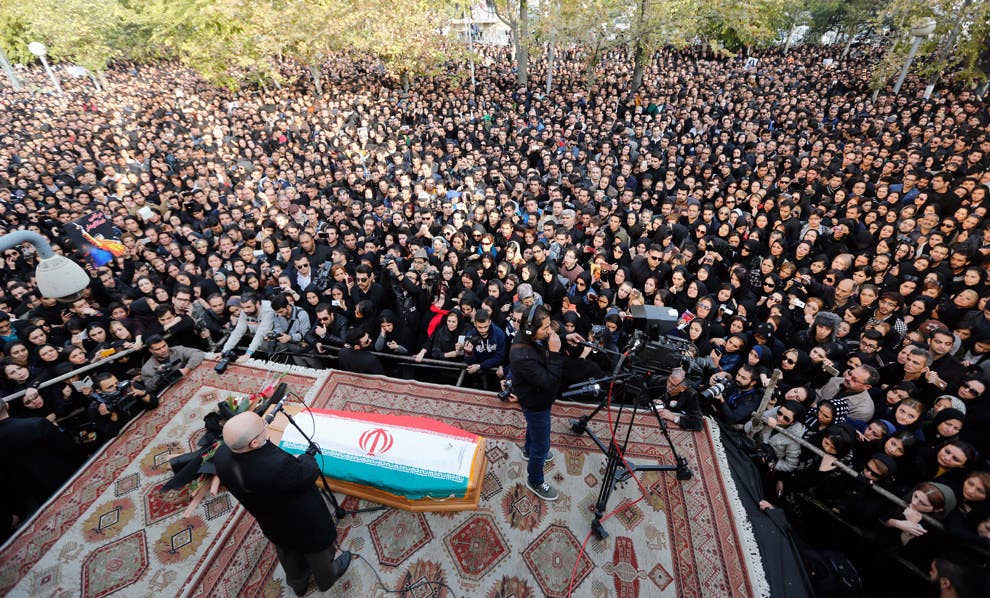 "It was so overcrowded that some planned services had to be cancelled. Repeated pleas for cooperation from Pashaei's father had no effect," said the official IRNA news agency, according to Reuters.
The large turnout came after Iranian authorities previously tried to gather people to mourn one of Iran's leading clerics, Ayatollah Mohammad Reza Mahdavi Kani, but the turnout was disappointing, according to the New York Times.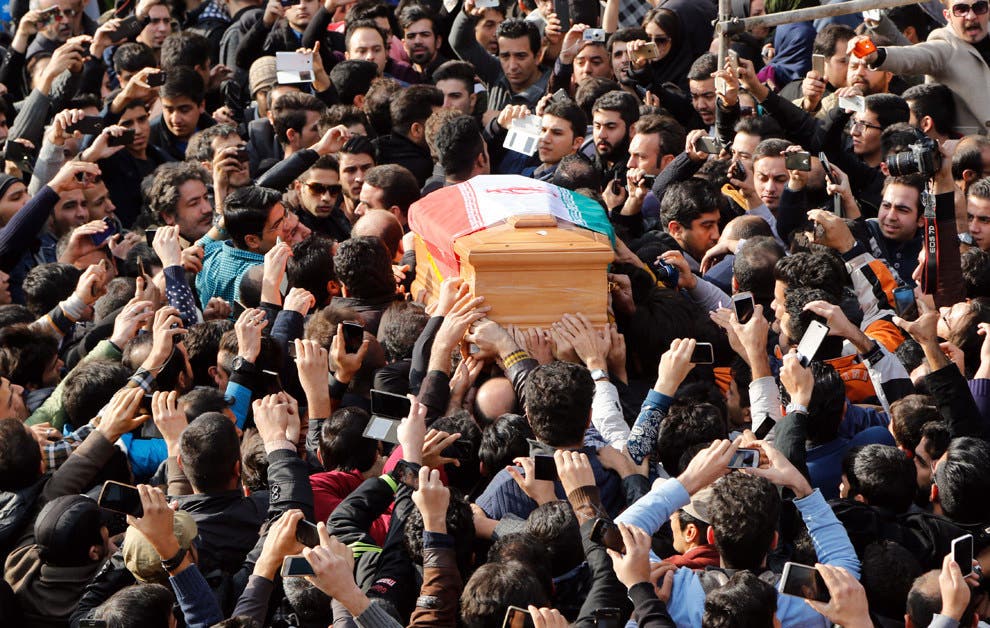 Official Iranian media covered the beginning of the funeral, which showed the Iranian flag covering Pashaei's coffin. Mourners gathered together and waved pictures of his album while singing his songs, according to Reuters.
Government aligned media tried to give a spiritual spin to Pashaei and his work, showing him in acts of prayer or during pilgrimage, Reuters reported.
Buzzfeed reported that the singer's songs had not been broadcasted on Iranian state TV because they were considered to be too romantic.