Computer engineer? Not without a man: 'Sexist' Barbie book under fire
Amazon reviewers have reacted harshly to the book, with comments attacking the apparent "misogyny" at play
She has been a princess, a swimsuit model and never stops smiling. However, a Barbie book is coming under heavy fire in the media for seemingly insinuating to preteen girls that Barbie must rely on men to do her work for her.
The book, written by Susan Marenco and published by Random House, is called "Barbie: I Can Be a Computer Engineer" and sees the plastic protagonist inadvertently plague a friend's computer with a virus and add that she needs a man's help to code a computer program.
An excerpt from the book reads: "'I'm designing a game that shows kids how computers work,' explains Barbie…'I'm only creating the design ideas,' Barbie says, laughing. 'I'll need Steven's and Brian's help to turn it into a real game!'"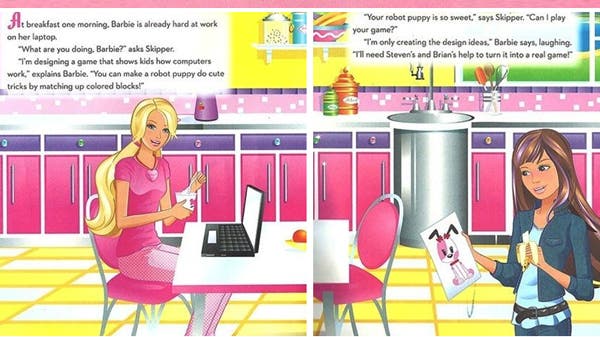 Amazon reviewers have reacted harshly to the book, with comments attacking the apparent "misogyny" at play.
"I just read this book and it's incomprehensible how misogynistic it is. I wouldn't be surprised if it got removed from the shelves soon," Amazon user Burl Owens wrote.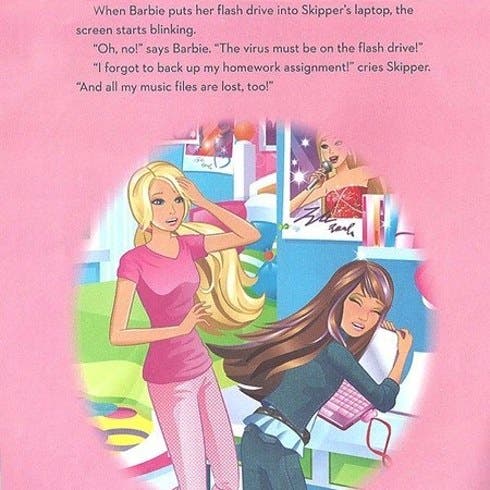 "I found the sexist drivel that this book conveys to be especially inflammatory," user Jaylin commented.
A user by the name of T wrote: "This is possibly the most irresponsible children's book ever published. The title should really be a question: 'Can I be a computer engineer?' and the answer, according to this book, is no! silly Barbie, take all that hard programming stuff to the boys! it will be faster if they just do it for you.
"Once again, women programmers are shafted by the toy industry who insists computers are toys for boys. This has already put generations of women in challenging situations when they enter university computer science programs. This book could do something to change that. but, no.