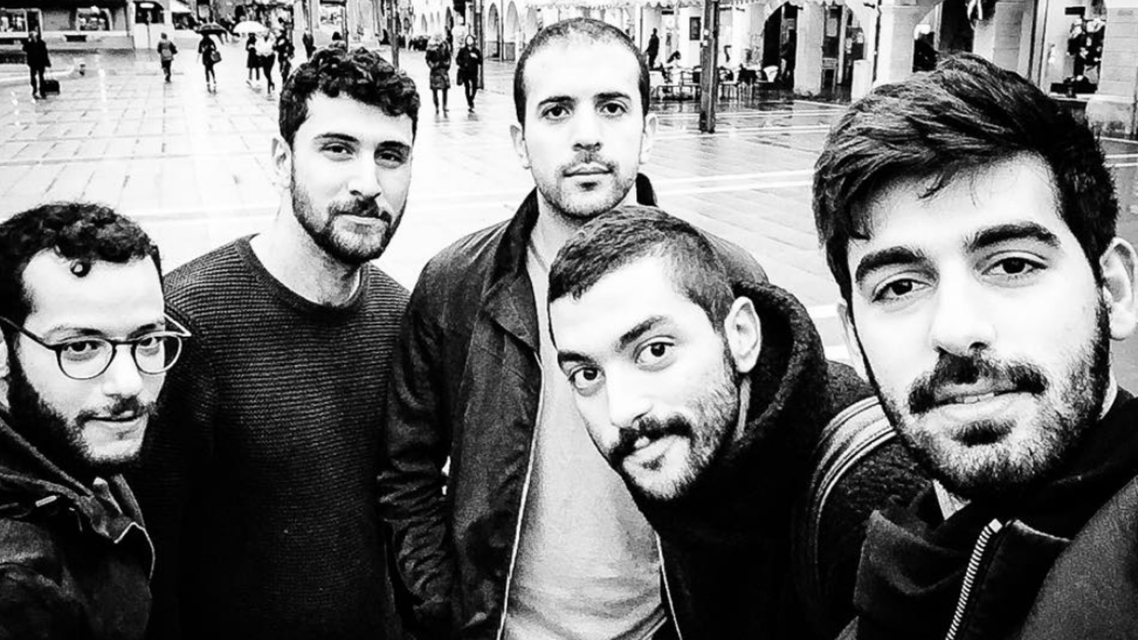 Lebanese rockers Mashrou Leila serenade Dubai
The group's five members flew into Dubai after performing in Istanbul, Cairo and London, among other world major cities
Lebanese alternative rock band Mashrou Leila gave an electric performance in Dubai on Sunday night to a venue packed with fans from all over the world.
In addition to songs from their new album, the group performed some of their classic hits such as the nostalgic "Shim al-Yasmine" (smell the Jasmines).
Now a favorite in the independent music movement, the group's five members flew into Dubai after performing in Istanbul, Cairo and London, among other world major cities, where they sang to a sold-out arena.
The group's name, which literally translates to "one night's project" or "Leila's project," is a source of debate for fans, who continue to struggle to understand which translation is accurate.
The band's music is about "problems that could happen in any strata of society, which they present in a colloquial language while maintaining a poetic meaning, which resonates really well with their audience," said Haia Machfij, a Dubai-based expat.
"They are using a language everyone speaks," while maintaining their skill in Arabic poetry, Machfij told Al Arabiya News.
One of the most notable features of the band's success is their popularity across different parts of the Arab world where dialects of Arabic different from Mashrou Leila's native Lebanon are spoken.

The band is one of 17 groups to receive funding from organizer the Arab Funds of Arts and Culture (AFAC), a institute that aims to support Arab culture and independent art.
AFAC bases its decision to give grants on the findings of an independent jury whose members are usually "specialists in their field," its executive director Oussama Rifai told Al Arabiya News.
"We have funded projects across arts, literature and music," Rifai said.
One fan, Zain Masri, a Dubai-based media executive said that this was her third time to see Mashrou Leila.
"Their music broke cultural barriers," she said.