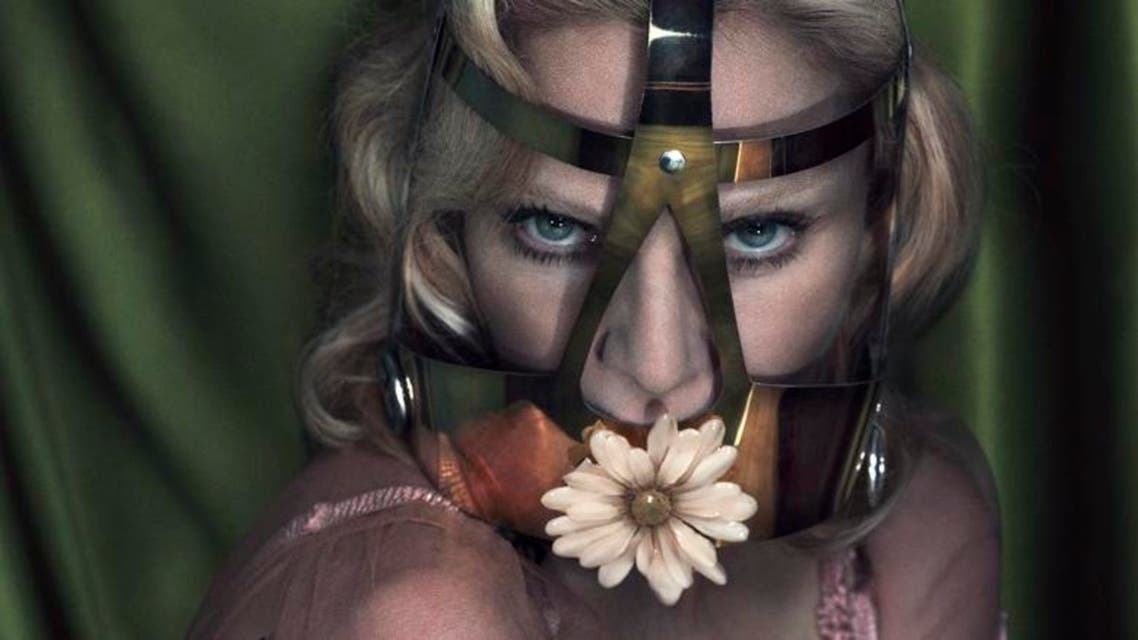 Madonna goes topless in Interview Magazine, talks drugs and death
Always one to shock, Material Girl Madonna has posed in barely-there black lingerie
Always one to shock, Material Girl Madonna has posed in barely-there black lingerie for a new spread in Interview Magazine.
The 56-year-old pop star appears on a bed, dressed in a nipple-exposing strapped bra accented with black rubber gloves and suspenders.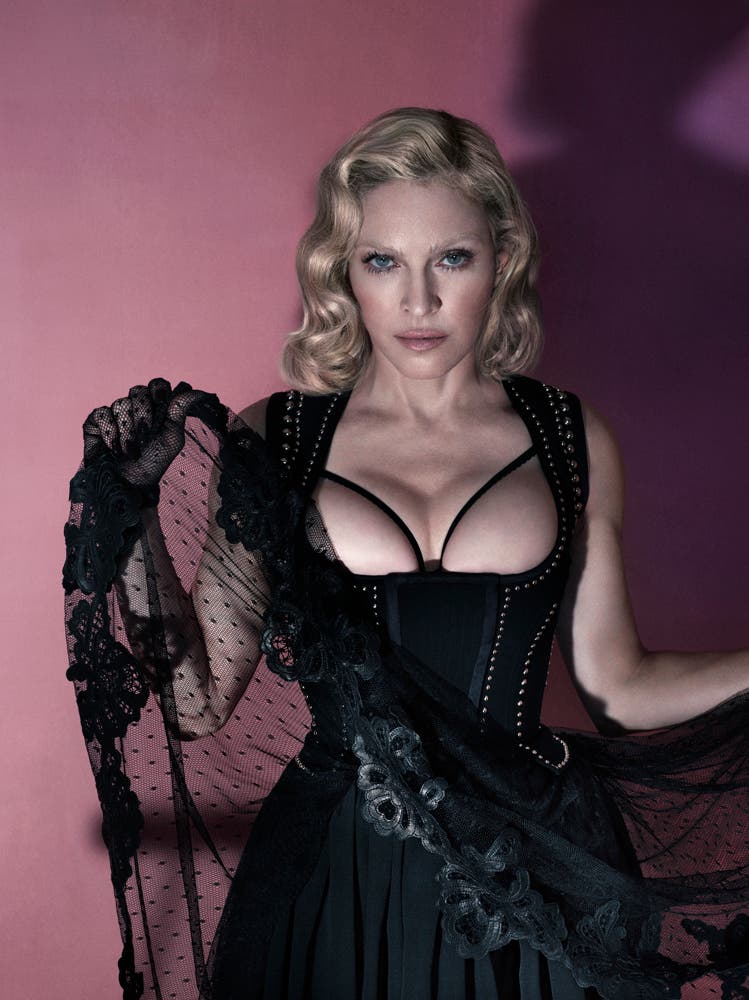 In another snap she dons a pair of hot pink gloves, reminiscent of the Material Girl video, and also wears a push-up corset which leaves little to the imagination. A PVC one-piece, lace up black boots and a cold helmet with a flower in the middle complete her repertoire of racy looks for the shoot.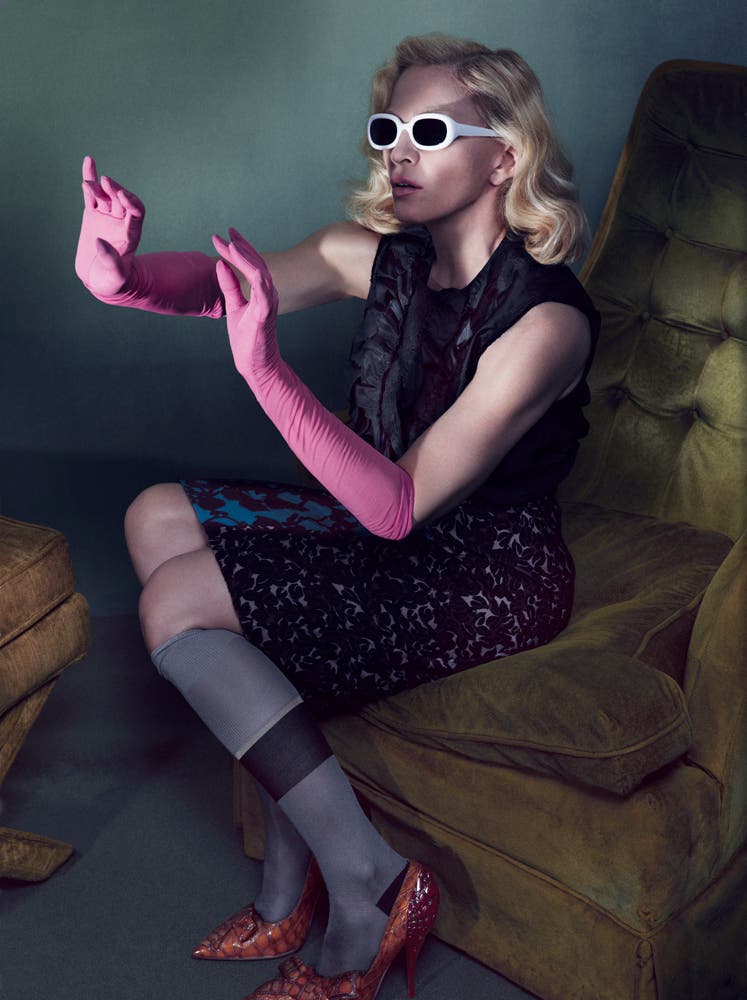 In the interview, conducted by magician David Blaine, Madonna talks candidly on drugs, prostitution and her attraction to creative people.
Discussing drug use, she said: "It's about how people take drugs to connect to God or to a higher level of consciousness. I keep saying, 'Plugging into the matrix'…If you get high, you can do that, which is why a lot of people drop acid or do drugs, because they want to get closer to God.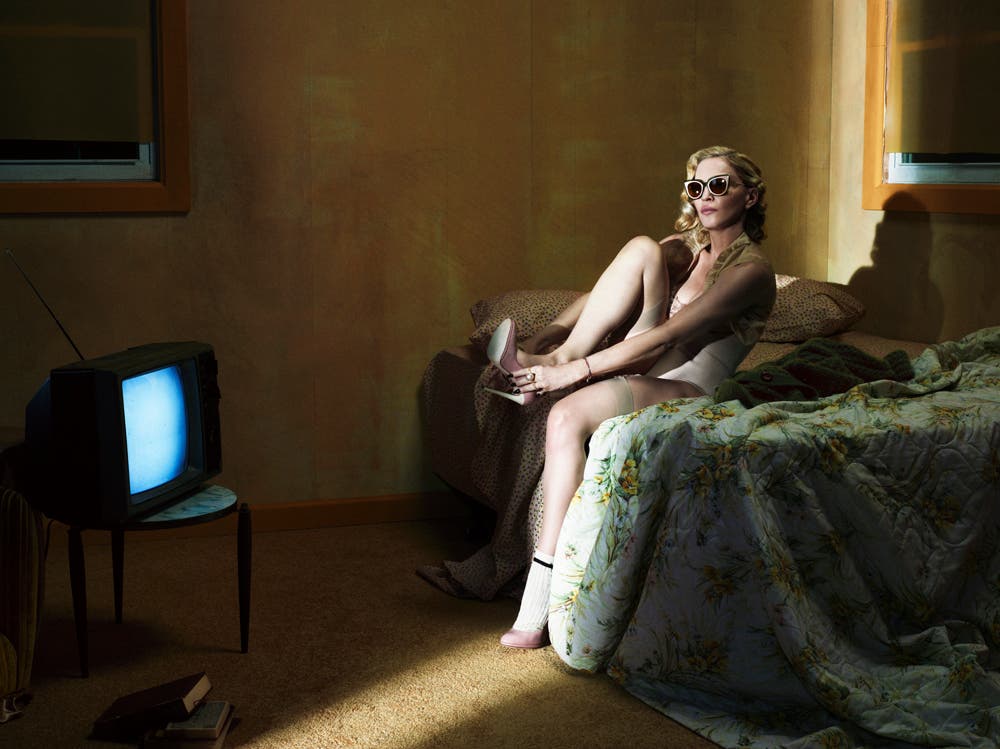 "But there's going to be a short circuit, and that's the illusion of drugs, because they give you the illusion of getting closer to God, but ultimately they kill you," she added.
"I mean, I tried everything once, but as soon as I was high, I spent my time drinking tons of water to get it out of my system. As soon as I was high, I was obsessed with flushing it out of me. I was like, Okay, I'm done now."
When the pop icon was asked what she thought the most important profession was, she replied: "Prostitution, of course."