Egyptian actor faces legal woes over 'protests'
Actor Khaled Abu al-Naga had a legal case filed against him for apparently encouraging protests against President Abdel-Fattah al-Sisi
An Egyptian lawyer has filed a legal case against heartthrob actor Khaled Abu al-Naga and singer Mohammed Attiyah with the Cairo prosecutor-general over their alleged incitement of violence and protests against President Abdel-Fattah al-Sisi.
The lawyer, Hisham Ibrahim, filed case number 24604 against Abu al-Naga for his supposed protest against the Egyptian army cleansing of the restive Sinai Peninsula of its terrorist elements.
Ibrahim filed another legal case against Attiya for protesting against the "innocence" of toppled President Husni Mubarak in the iconic Tahrir Square in Cairo, epicenter of the 2011 revolution that ousted him.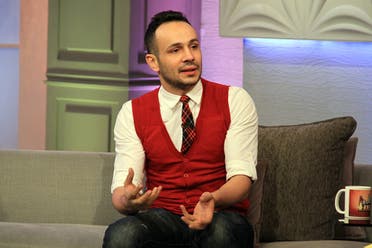 Mubarak was recently cleared of graft charges including a case that was about to indict him for the killing of the 2011 revolution demonstrators, protests ensued in Tahrir Square.
The lawyer also claimed Attiyah was cooperating with foreign intelligence agencies through nonprofit organizations that aim to destabilize the country's security.
Another lawyer, Samir Sabri, filed legal action with the military prosecutor-general against Abu al-Naga for defiling the armed forces and allegedly helping to start a coup against Sisi, the country's former armed forced chief and current president.