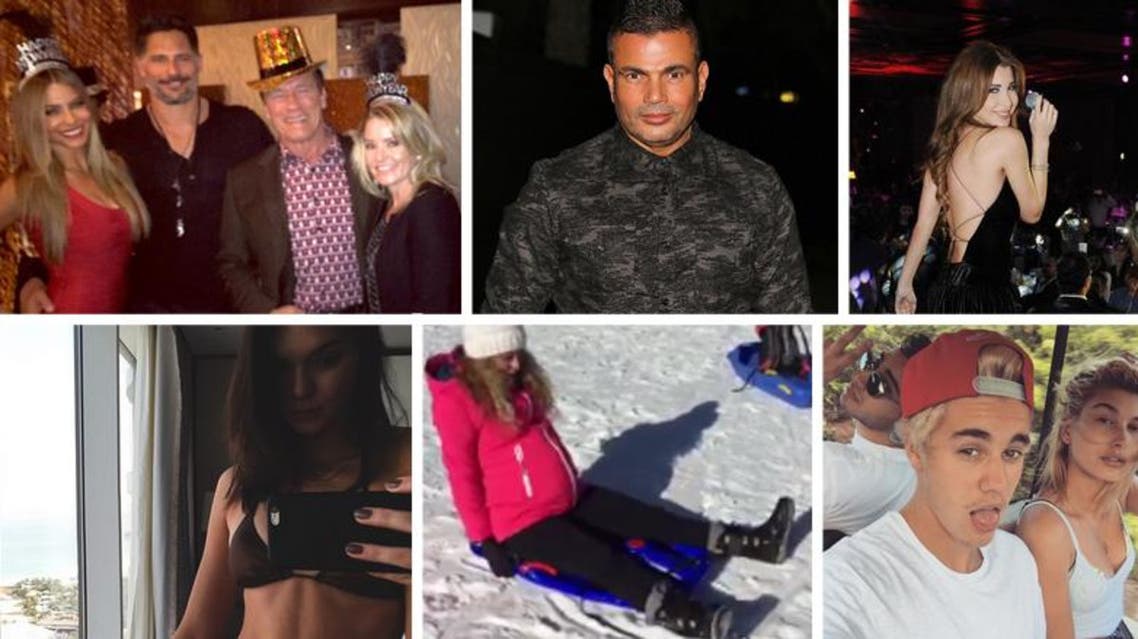 Concerts, bikini selfies: celebs ring in 2015
Kim Kardashian, Amr Diab and Nancy Ajram were just a few of the celebrities with New Year plans
From mountain sledding to posing in a bikini in an upscale hotel, celebrities worldwide celebrated the New Year with a variety of different activities.
U.S. reality TV star Kim Kardashian used to the New Year to quash rumors that her seven-month marriage with Kanye West was on the rocks – and that she was not pregnant again.
lets clear up some rumors before the new year.... I'm bored looking online and seriously don't know where they come up with this stuff!

— Kim Kardashian West (@KimKardashian) January 1, 2015
Kanye & I are not having marriage problems. Were literally obsessed with each other!

— Kim Kardashian West (@KimKardashian) January 1, 2015
Columbian actress and model Sofia Vergara was seen in an Instagram post with her fiancé Joe Manganiello - with "Terminator" star Arnold Schwarzenegger and his girlfriend Heather Milligan in tow.
U.S. model and TV personality Kendall Jenner posted a selfie of her next to a Dubai hotel window wearing a black bikini.
Meanwhile, Lebanese pop songstress Nancy Ajram was hard at work on New Years Eve, singing to an adoring crowd in another Dubai hotel.
In another New Year's eve concert in Dubai, Egyptian pop prince Amr Diab posted a picture of himself before going on the stage.
U.S. popstar Lady Gaga continued her "Cheek to Cheek" tour with veteran crooner Tony Bennett.
U.S. pop queen Beyonce posted a short video montage on Instagram of some of her favorite moments of 2014.
Justin Bieber, meanwhile, celebrated the New Year on holiday with rumored girlfriend Hailey Baldwin on the Turks and Caicos Islands.
However, some celebrities chose to celebrate the New Year with a more muted response.
Wishing her fans a happy 2015, Columbian pop superstar and mother-of-one Shakira uploaded a short video on social networking site Twitter showing her sledding down a small snow-covered slope.