Giuliana Rancic talks Amal Clooney, surprise Dubai pop-up shops
Giuliana, 40, and her husband, Bill Rancic flew into Dubai last week to co-host a New Year's Eve concert
With Hollywood awards season just around the corner, there are plenty of A-list actors, singers and performers that E! News presenter Giuliana Rancic is gearing up to interview live on the red carpet. But when it comes to who she is most excited to meet, there is a certain Lebanese lady who has captured her attention.
"I love George Clooney and I always love seeing him on the red carpet," Giuliana tells Al Arabiya News. "But I have never met Amal [Clooney]. Every time I interviewed Clooney, he would be on the red carpet with one of his girlfriends, and they're all very lovely women, but I think Amal is obviously very special and I am excited to meet her.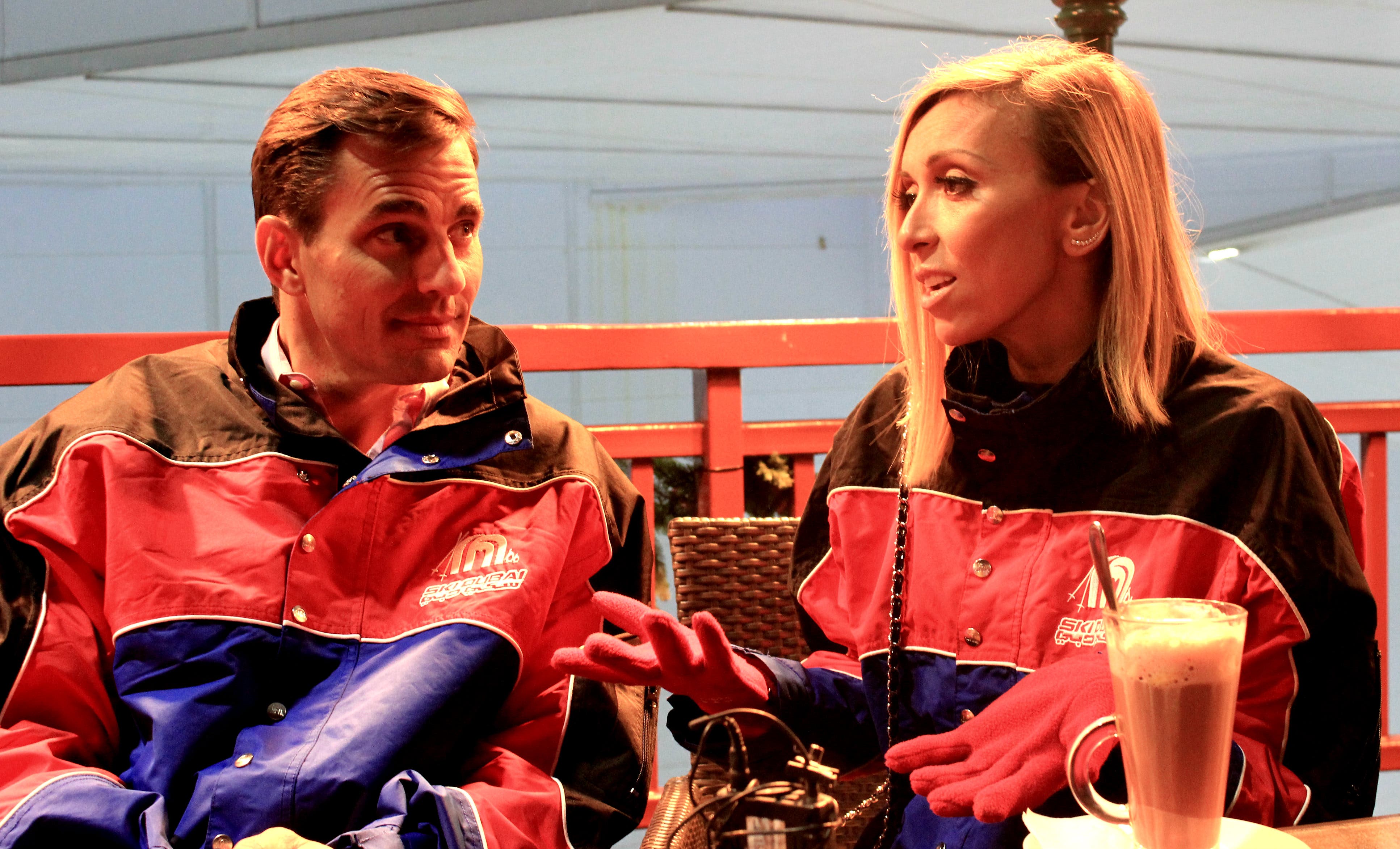 "I think she is incredibly intelligent and she's so accomplished. He picked an incredible woman. Usually, I am excited to see Clooney, but I actually want to meet her. I am more excited to meet her than to see him. I mean, she was named Barbara Walter's Most Fascinating Person of 2014!"
Giuliana, 40, and her husband, Bill Rancic flew into Dubai last week to co-host a New Year's Eve concert headlined by Pharrell Williams, before launching the 20th Dubai Shopping Festival (DSF) on January 1. While this isn't Bill's first trip to the region, as he made an appearance in Kuwait two years ago, it marks Giuliana's first and the Italian-American TV personality has been quick to take in the emirate.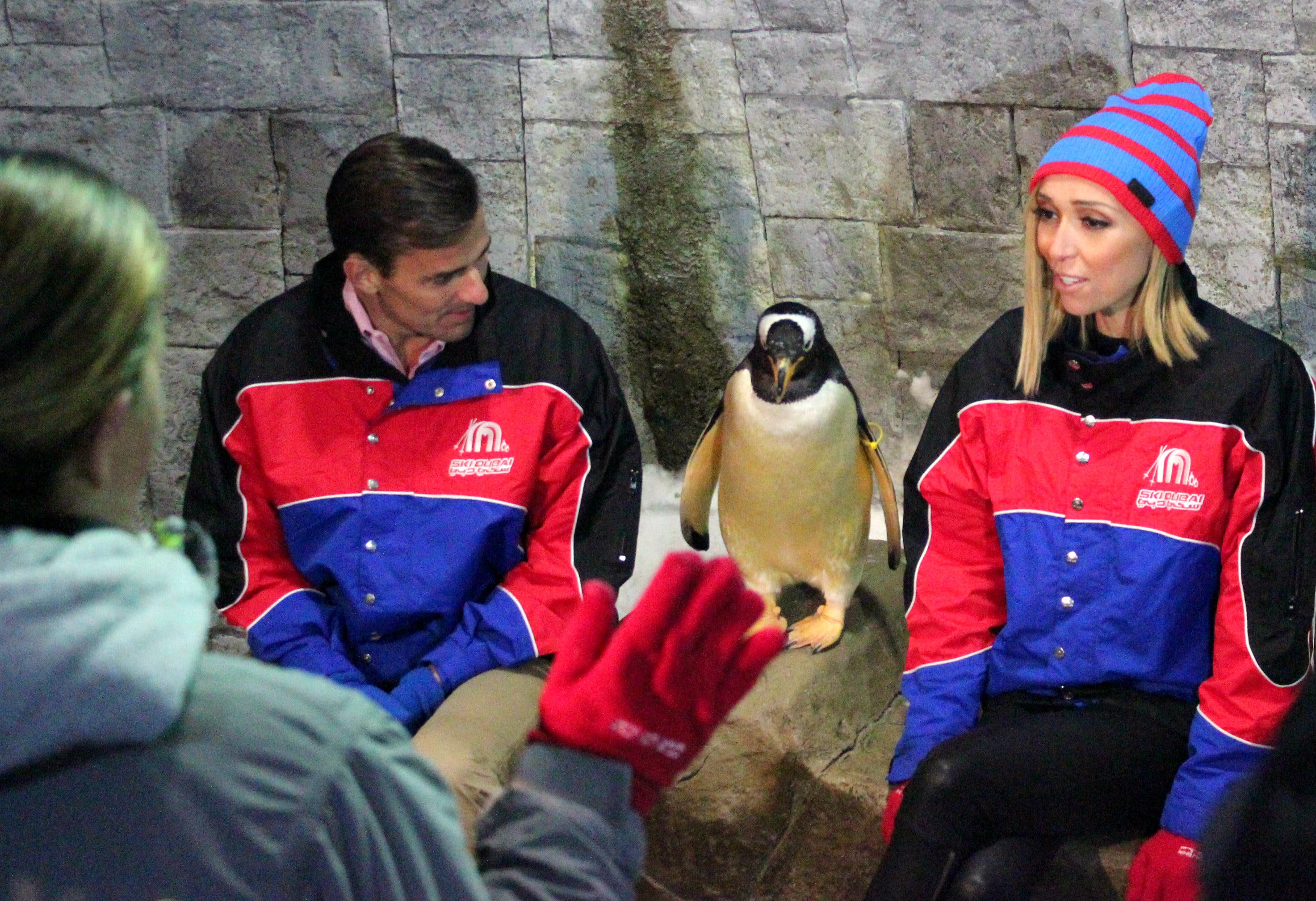 "I expected Dubai to be more focused on buildings, construction and architecture. I didn't realize there was so much to do – there are so many great restaurants; the beaches are amazing; and there are so many activities," she said. "[Dubai is] modern in so many ways, yet it still has a traditional element to it. Especially the women, they love fashion, the women have great fashion sense. They're very chic. I didn't realize how into fashion people were here in Dubai."
That has probably come in very handy for Giuliana, who also runs her own fashion label. To coincide with the launch of DSF, organizers suggested that she launch a pop-up store during her time in the city. The "G by Giuliana Rancic" clothing line will be available at The Beach at JBR until Jan. 17.
Her collection is yet to be made available in stores outside of the U.S., so this project offers fashionistas in the region the exclusive opportunity to bag some of her latest items.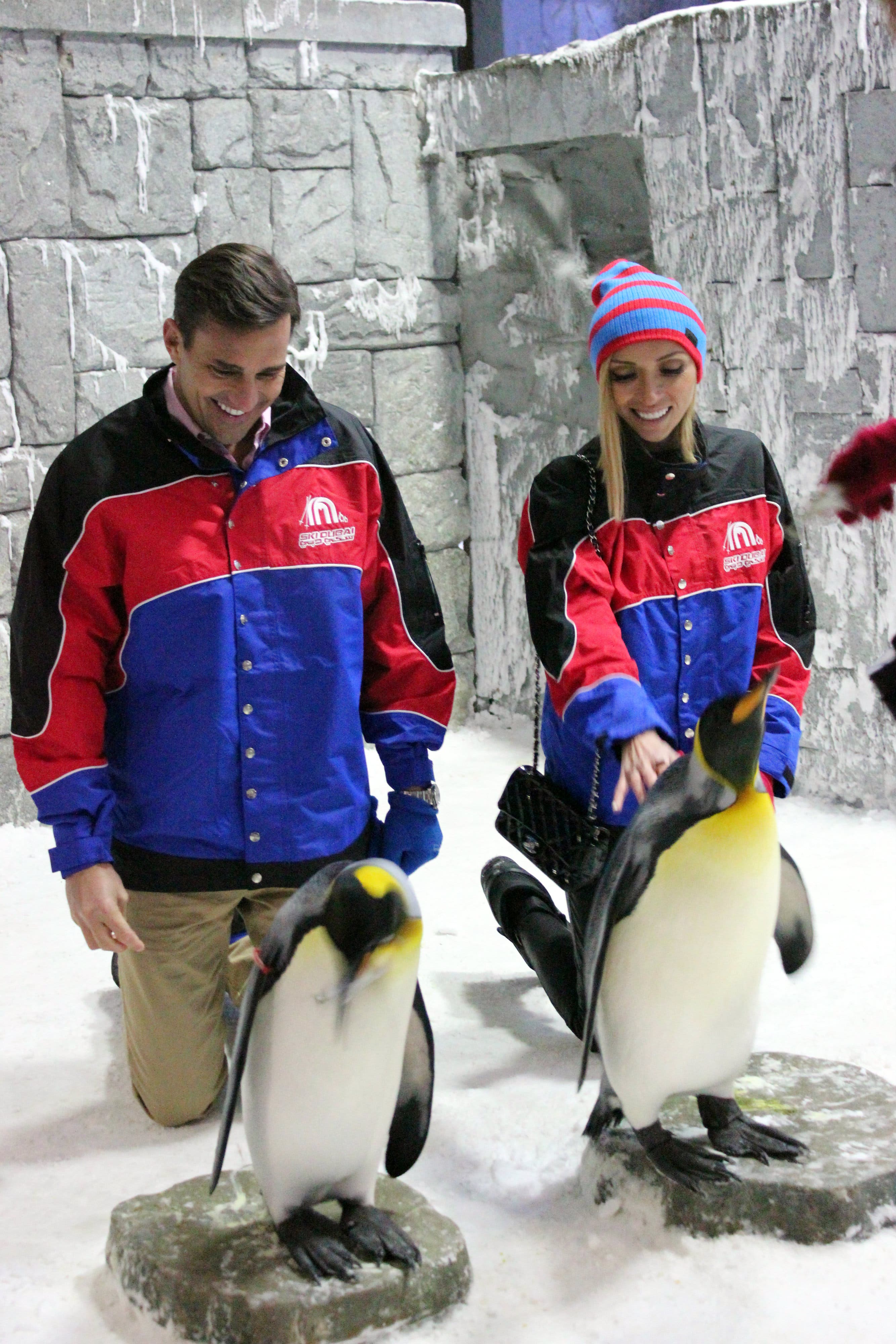 Speaking of the brand's success, the presenter explains: "I started the line about three years ago in the U.S., and knock on wood, it has been doing very well. I am from Italy… I moved to America as a little girl, so I have a very international mentality and I've always wanted to expand the brand.
"Dubai would be great as the first place to possibly expand. The fact that they thought to bring a pop-up shop here is a really cool idea… I mean those are relatively new in the U.S.. Dubai is also becoming more important in terms of fashion. It's going to be a leader like Paris or New York in 5 to 10 years' time."
And that's not all the power couple have set their sights on. Bill, 43, and a star in his own right having won the very first season of The Apprentice, is also very business oriented and is looking to expand in the region.
"There's a big food scene which is impressive, and we're in the restaurant business in the States, so we may see an RPM Italian restaurant in Dubai," he reveals. "We were talking with some folks who have showed interest in bringing RPM over here; I think it is definitely a possibility. RPM Italian Dubai would do really well."
The couple is now preparing to head back to the U.S. as Giuliana gets ready for E!'s red carpet series, which starts off with the People's Choice Awards, followed by the Golden Globes, the Grammys and the Oscars.
Giuliana is also preparing for the return of E! show "Fashion Police" on January 12, which went on hiatus following the death of lead presenter, Joan Rivers.
"I think it was important for everyone to step back and take that break," she says. "It was important even for the producers. Joan's daughter Melissa is executive producer, and with her blessing we are returning with a new co-host [Kathy Griffin], so it's going to be interesting to see what happens."
And how do celebrities react to being on the show?
Giuliana reveals: "Celebrities come up to me all the time, and we'll do an interview live on the red carpet, and it's all happy and friendly. And then in the end, sometimes they'll grab my arm and go 'Do you really like my dress? Am I going to end up on Fashion Police? Don't be mean to me - be nice!' I'm always very honest, I tell them: 'Let's see what happens, tune in tomorrow'.
"And I am honest, if the dress looks amazing, I tell them 'You look unbelievable, I'm sure we'll talk about it tomorrow night'. If it doesn't look great, I just say 'Tune in. Tune in tomorrow'. But you know, I used to be nervous about running into celebrities doing Fashion Police every week, but now I'm not nervous at all, because it is just fashion. We're talking about a piece of clothing. So most celebrities get it; and they're just happy to be on the show. They like being on Fashion Police."
Despite the couple's crazy schedules, their aim is to slow down a little this year. Health is also important to the duo. In 2011, Giuliana was diagnosed with an early stage breast cancer, for which she underwent a double mastectomy.
She concludes: "I used to work out a lot more, but I am so busy now with work and the baby, so the big thing for me, I just try to walk. I used to run but it had a lot of impact on my body. So now I walk 30 minutes four times a week. Even though we are so busy, we make sure we go to bed early, and that is actually incredibly important. It affects your mind, your body, it affects everything. So sleep is very, very important.
Bill told Al Arabiya News: "We've definitely been working a lot the last ten years, and so 2015 is the year of living. We're going to really enjoy it and slow down a little bit, and savor our son which we do every day," with Giuliana adding: "My New Year's resolution is that to not deny myself of anything at all, and just do everything in moderation.
"I think we put a lot of pressure on ourselves, especially during the New Year. And I don't think that is the answer - when you put all of these restrictions on yourself, it only makes it worse because you are constantly thinking about it. So the most important thing is to not to deny yourself anything - do it in moderation. Then you live a more balanced life."