Madonna, AC/DC to play Grammys ceremony
Other musicians chosen to play at one of the year's most-watched concerts include Ed SheeranAriana Grande
Pop icon Madonna and veteran hard rockers AC/DC will join younger stars in performing at the Grammys on February 8, organizers of the music industry's premier awards show announced Tuesday.
Other musicians chosen to play at one of the year's most-watched concerts include the English singer and songwriter Ed Sheeran, whose "X" is up for the Grammys' prestigious Album of the Year, and the child star turned pop singer Ariana Grande, who is nominated in two categories.
Madonna, who has won seven Grammys over her three-decade career, is scheduled in March to release a new album, "Rebel Heart," in which she goes further in a hip-hop direction. She abruptly released six songs from the album in December after versions leaked on the Internet.
Madonna also played the Grammys last year. AC/DC will take the stage after tumult among the veteran Australian hard rockers as drummer Phil Rudd faced allegations of hiring a hitman in New Zealand and founding member Malcolm Young retired to a special care home as he suffers dementia.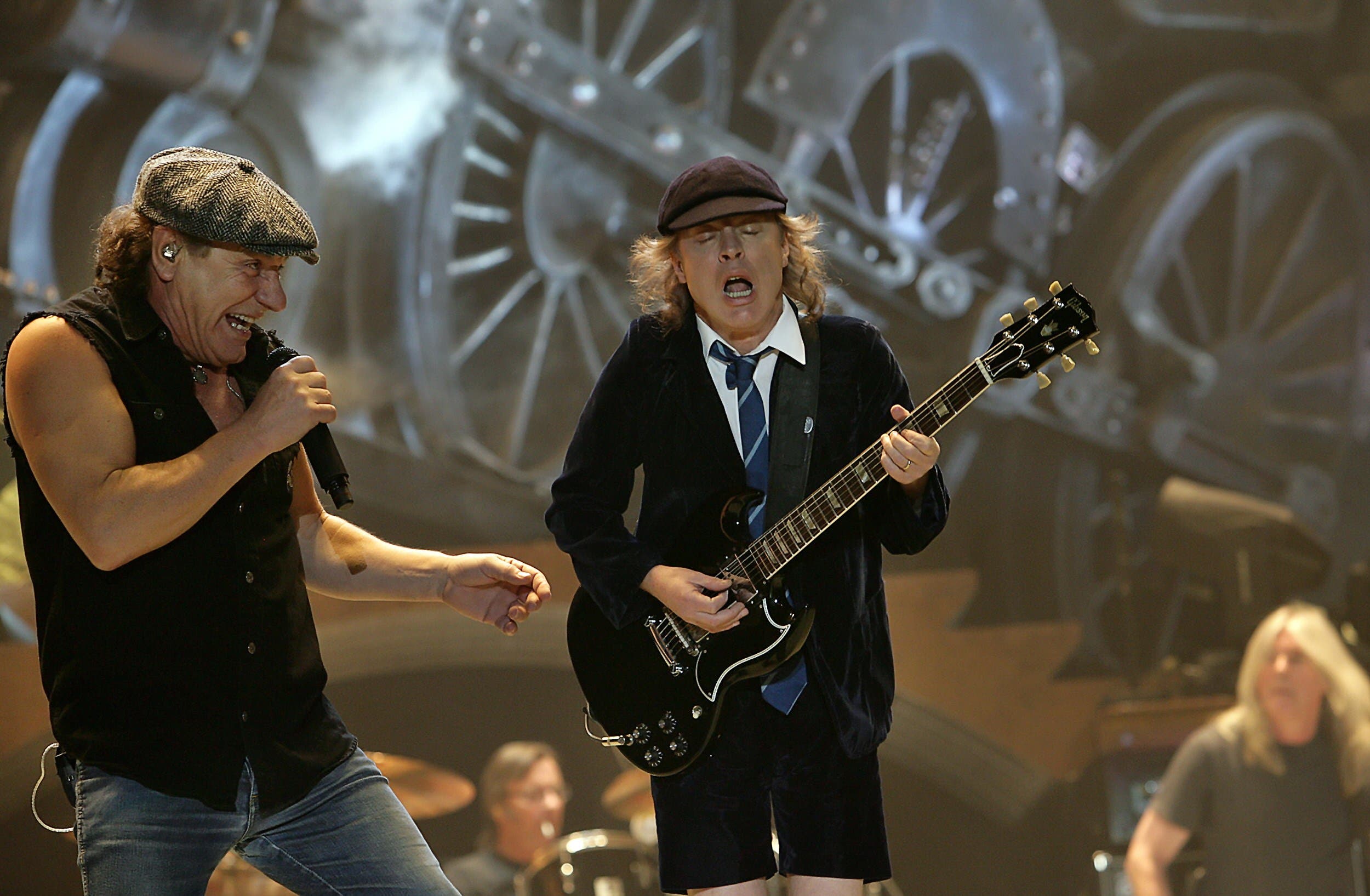 AC/DC, who released a 15th solo album, "Rock or Bust," last year, is due to play at the Coachella music festival in southern California two months later.
The Grammys also tapped heavy metal veterans last year with a performance by Metallica, who played the 25-year-old song "One" with classical pianist Lang Lang.
Another musician scheduled to play this year's Grammys is the country star Eric Church, who is in contention for four awards.