'Lady of Arab screen' Faten Hamama dies
Hamama starred in almost 100 films and worked with masters of Egypt's massive film industry
Iconic Egyptian film star Faten Hamama, who was dubbed the "lady of the Arabic screen," passed away on Saturday, Al Arabiya's correspondent reported. She was 83.
The state-run MENA news agency said she had in recent weeks suffered from a health condition that required hospital treatment. She was discharged from hospital only to be re-admitted because of a sudden illness before she passed away on Saturday.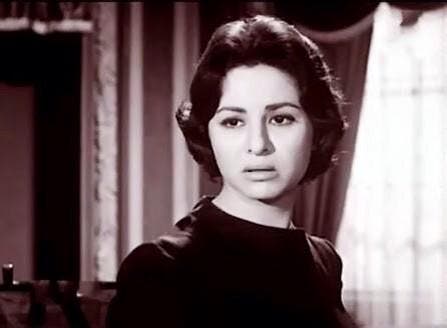 Hamama – who was once married to Egyptian actor Omar Sharif – starred in almost 100 films and worked with masters of Egypt's massive film industry, including Youssef Chahine.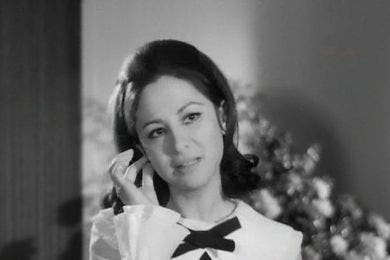 Beginnings
Born in the city of Mansoura in 1931, she studied at acting school and graduated in 1947 at the early age of 16. But her acting career began much earlier – she made her screen debut at the age of 10.
She often cited Assia Dagher, a widely acclaimed actress of the day, as her role model.
Some of her most famous works on the silver screen include "Struggle in the Valley" (1954), "The Nightingale's Prayer" (1959), "The Empire of M" (1972), "I Want a Solution" (1974), and "The Night of Fatima's Arrest" (1985).
After a break from acting, Hamama returned in 2000 for a role in Arabic miniseries "Face of the Moon." It was her final role.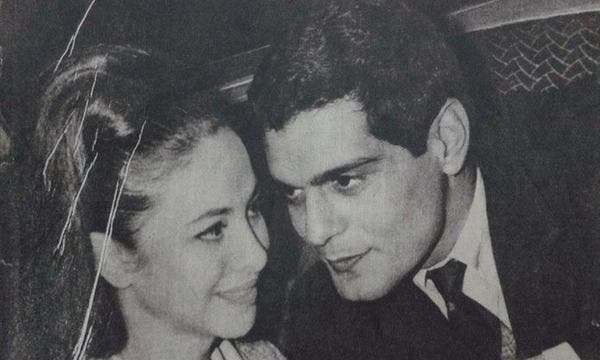 Arab 'love story'
It was in "Struggle in the Valley" that Hamama consented to her first ever kiss in a feature film. The receiver of the now famous kiss was Michel Demitri Shalhoub, her future husband, better known today as Omar Sharif.
A year after divorcing director Ezzel Dine Zulficar in 1954, Hamama married Sharif and often starred with the actor who would gain international recognition for his role as the macho Sharif Ali in David Lean's 1962 British epic "Laurence of Arabia."
Born a Christian, he converted to Islam to marry Hamama and described her as the only love of his life.
The two were considered one of the Arab film industry's hottest couples. They divorced in 1974.
Last interview
In her last interview, Hamama said she felt optimistic about the state of Egypt, which has seen turbulent times since the 2011 uprising that led to longtime President Hosni Mubarak stepping down.

She also said she had plans to visit the new project to expand the Suez Canal, one of the world's strategic waterways and a key source of income for Egypt.
Hamama is survived by her daughter, Nadia Zulficar, son, Tarek Sharif, and husband, Dr. Mohammad Abdel Wahab Mahmoud.
(With AFP)