Desi Rascals: 'Unscripted' series on British Asians hits UK screens
Desi Rascals tells the stories of a modern, dynamic and aspirational group of characters across a range of ages
Since hit British shows like 'The Only Way is Essex' (TOWIE) and 'Made in Chelsea' have made structured reality television a regular fixture on UK screens, the appetite for the genre remains unabated. A new reality series centered on British Asians from West London called 'Desi Rascals' is to hit UK screens next week.

The show, which is to air on the UK channel Sky Living, will follow the lives of a group of British Asian families located in West London suburbs Southhall, Harrow and Gerrards Cross, home to a rich muticultural population. Shot just days before transmission, Desi Rascals tells the stories of a modern, dynamic and aspirational group of characters across a range of ages as they navigate their social, professional and family lives in a fast changing community.
Tony Wood, who is responsible for launching the hit series TOWIE onto British screens has teamed up with award winning film director Gurinder Chadha to instil a desi twist to the latest 12-part TV series. For a filmmaker whose film credits include international hits like 'Bend it Like Beckham' and 'Bride and Prejudice', the unscripted natured of the show is unprecedented, as Gurinder explains:
"It's unscripted, so different to what I normally do. I haven't written these characters - in Desi Rascals we have real people who have brilliant spontaneous exchanges that I could never write. What Desi Rascals offers is a massive burst of energy, storytelling and characters that would take me years to put together if I was making a movie."
Desi Rascals will document the daily trials and tribulations facing the community. The cast includes a bodybuilder, a beautician and an ex-footballer. Unlike its predecessors, Towie and Made In Chelsea, it will be representing a multi-generational cast of characters, highlights Gurinder.
"It's very important to me that the parents and grandparents are present as much as the kids. Having older generations in our show allows us to show how the pressures on that generation are as important as those of the younger people. Parents sometimes put pressure on their kids, but there's also pressure on them because they want to do the best for their kids as well as upholding certain traditions and values, which is where the tension and drama really comes from."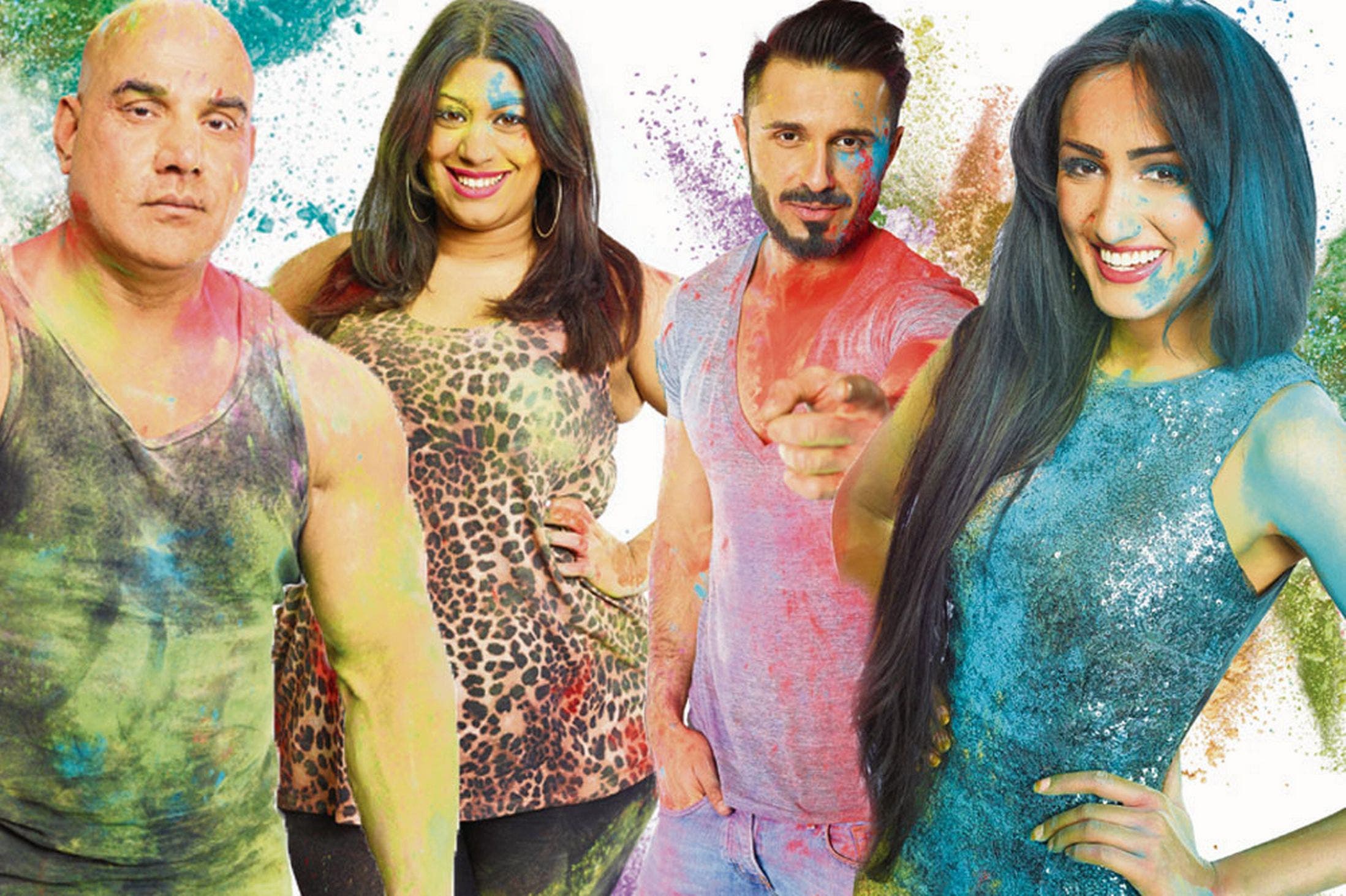 For Tony Wood, who has been at the forefront of the British structured reality boom, Desi Rascal presents an opportunity in television which "moves the genre on and brings the massive tale of young British Asians to a whole new audience."
Soap opera style storylines unfolding to what feels like real-time immediacy, has arguably become a cultural phenomenon for British TV audiences. Whilst the trend of airing dirty laundry and questionable talent of cast members has been met with criticism from TV critics during the recent upsurge of reality shows, especially the inexorable popularity of structured drama, there is excitement ahead of the launch of "Desi Rascals", for its potential to add depth towards the representation of the British Asian community on mainstream British television.
On "why British Asians fare best on reality television", Priya Elan, a commentator at the Guardian writes: "Television drama can be a two-dimensional place for British Asian characters. When they're not diagnosing an ailment from the surgery floor or donning a robe in the courtroom, they're in a dingy basement somewhere, putting together a weapon of mass destruction, angrily ordering an honour killing or attempting to extricate themselves from a loveless arranged marriage."
The opportunity to create a show which allowed Gurinder to "show the British Asian community in a truly three-dimensional way, exploring the relationships between generations and what it means to be British and Asian as values become fluid" excites Gurinder a head of the show's premier. "I am pumped that we'll get to see a show from where I grew up with people talking about their world and lives in their own words - I could never write dialogue as rich as this!"
The show hits screens on Sky Living on Tuesday, January 20 and will be shown twice a week at 8 p.m BST. The series will be rooted in the social media landscape, shot in real time and using social networks so the cast can interact with audiences as their lives unfold on screen.