Obama, Katy Perry in domestic violence push
Toward the final hour of the Grammys, President Obama appeared unexpectedly on an overhead screen
U.S. President Barack Obama and superstar Katy Perry teamed up Sunday to turn the Grammys - for a few minutes - into a campaign against domestic violence.
Toward the final hour of the music industry's biggest night, Obama appeared unexpectedly on an overhead screen at a Los Angeles arena to urge fans to speak out against violence against women.
"Right now, nearly one in five women in America has been a victim of rape or attempted rape. And more than one in four women has experienced some form of domestic violence," Obama said.
"It's not okay. And it has to stop," Obama said.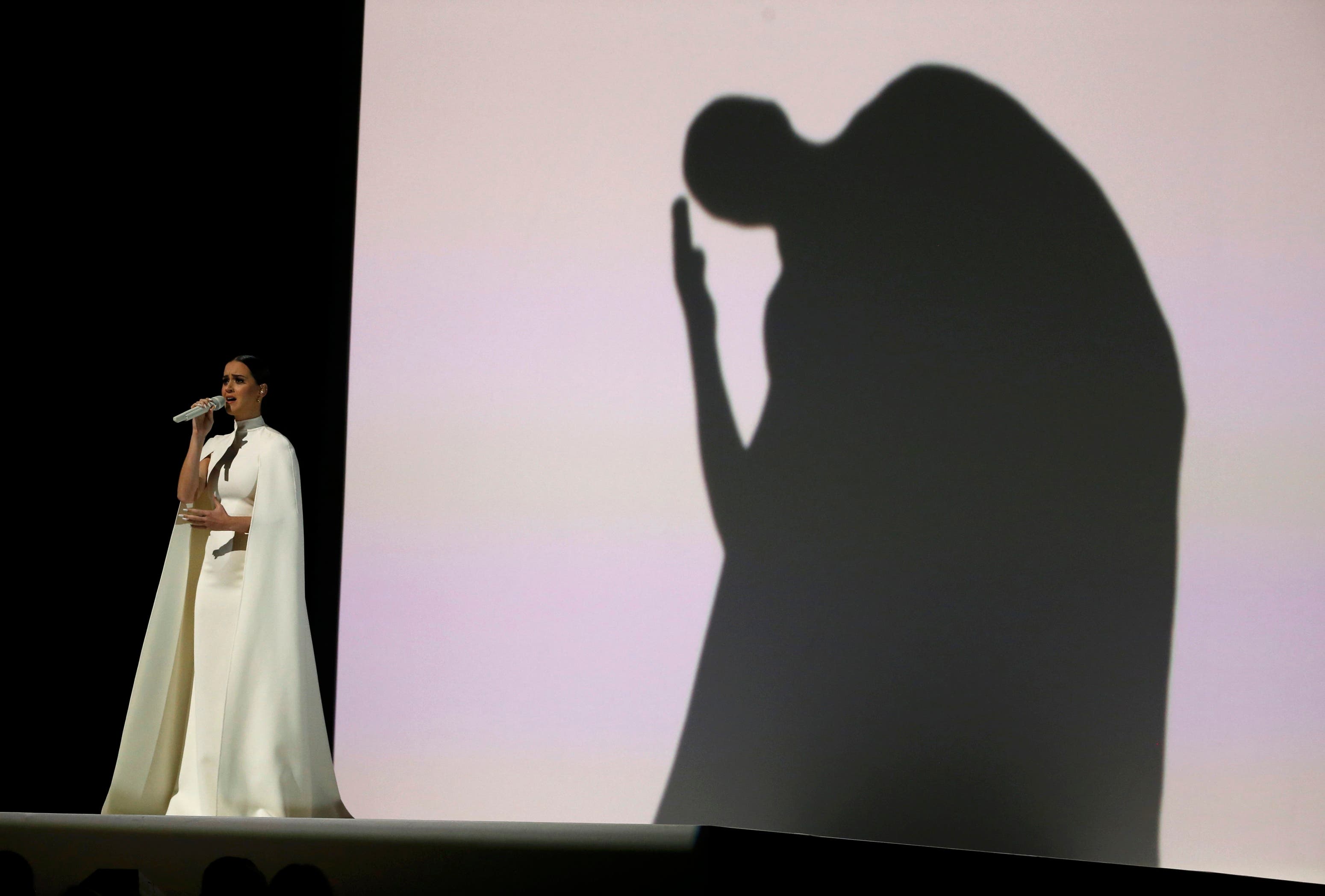 Soon afterwards, domestic violence survivor and activist Brooke Axtell took to the stage and told her harrowing story.
"After a year of passionate romance with a handsome, charismatic man, I was stunned when he began to abuse me," Axtell said.
"I believed he was lashing out because he was in pain and needed help. I believed my compassion could restore him and our relationship. My empathy was used against me.
"I was terrified of him and ashamed I was in this position," Axtell said.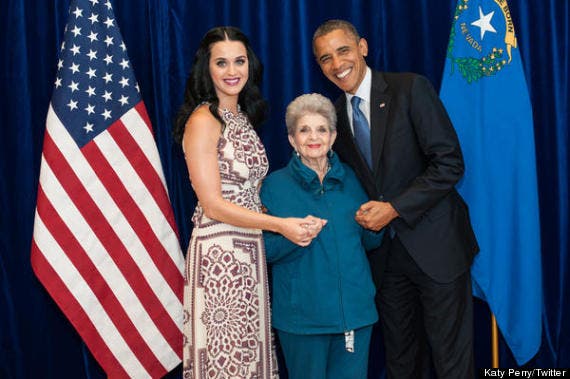 Perry - usually known for her elaborate performances including during halftime of last week's Super Bowl - then proceeded to sing one of her more unadorned songs, the ballad "By the Grace of God."
Attention to domestic violence has been growing in the United States in part due to abuse cases involving prominent athletes.
Obama said that artists "have a unique power to change minds and attitudes."
Moments beforehand, Pharrell Williams performed a rendition of his viral hit "Happy" with the pianist Lang Lang that paid a quiet tribute to a movement to stop police brutality against African Americans.
Williams, one of the most nominated stars of the evening, made a "Hands Up, Don't Shoot" gesture with his dancers, who were wearing black hoodies.