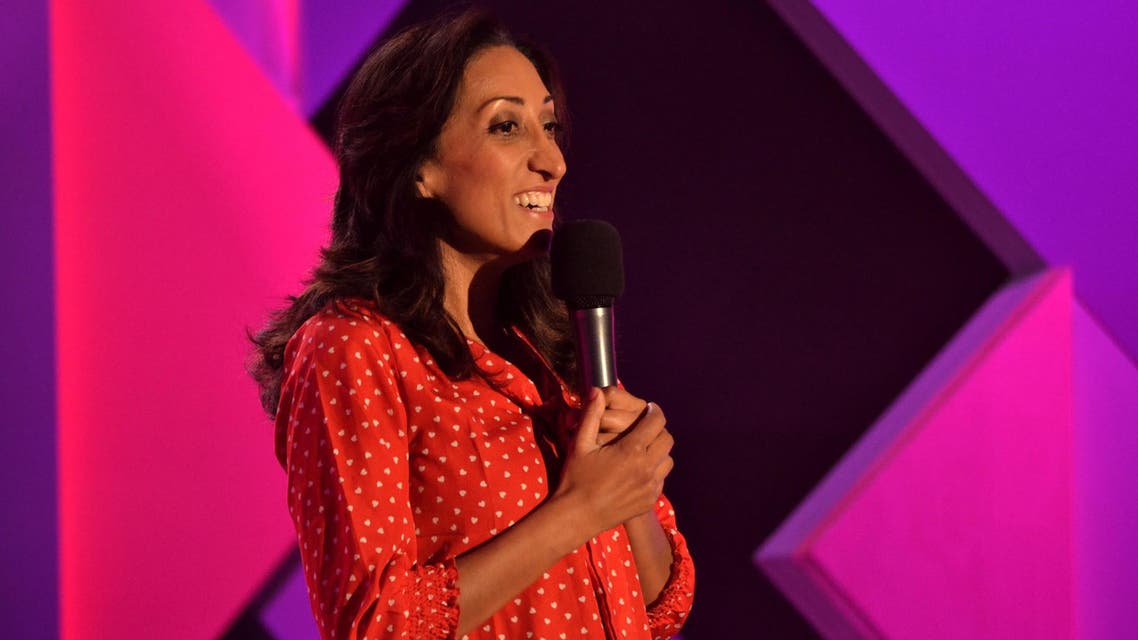 HaLOL! Muslim comedy show to get London laughing
London's Comedy Store will next month host its first-ever Muslim comedy night
London's Comedy Store, the home of British stand-up comedy, will next month host its first-ever Muslim comedy night: HaLOL! Leading the night of laughter, will be a diverse line-up of stand-up talent, that includes Imran Yusuf, Prince Abdi, Tez Ilyas, Shazia Mirza and Nabil Abdul Rashid.
The show has already attracted social media interest not least because of its witty title which is a combination of the words halal and the acronym lol (laugh out loud). "Well, it was either that or Sharia, lol," chuckles Imran Yusuf, who will be part of the event.
Imran Yusuf, who is currently starring in BBC Three's new sitcom FRIED and a regular performer at Comedy Store, explains his motive for conceiving the show HaLOL: "There are Muslim voices of reason that go unheard, I wanted to put on a night of Muslim comics to offer a humanized Muslim narrative, as the current alternative is the multitude of subtly ingratiated bigotry about religious communities that seems to have saturated the comedy world."
Pre-show excitement
With just over two weeks to go before the show hits London, the performers share their excitement at headlining at the Comedy Store that is showcasing a line-up of talent that highlights the diversity of the British Muslim experience.
Prince Abdi, who hails from Somalia and was a finalist in the 2007 Chortle Student Comedy Awards, describes the Comedy store as the "emperors and kings of comedy." He adds, "it's one of the best comedy clubs in the world... everyone wants to perform there."
For Nabil Abdul Rashid, who at the age of 22 became the youngest black comedian to perform stand-up at Hammersmith Apollo, playing at the Comedy Store "is like playing in the NBA as basketball players or fighting in the UFC as a mixed martial artist… It's basically symbol of excellence."
"For me personally, the store is special because they started the alternative comedy movement when political and left wing comedy was in its infancy."
Over the past decade, a snapshot of what it's like to be British and Muslim has slowly started to enter mainstream cultural productions whether it's via the internet, TV shows, live musicals and plays, radio or film. From "The Infidel," to BBC's "Citizen Khan," and the satirical web series "Diary of a Bad Man," British Muslims are using humor and farce to address issues affecting British society today. This night hopes to illustrate how the same has now been achieved for stand-up comedy.
Comedy careers
Birmingham born comic Shazia Mirza, who was recently listed in the top 20 most successful Muslim women in the UK, adds caution to this:
"You could say any profession, needs more women, ethnic minorities, disabled people..... to fill in the gap etc.. Of course the arts need more Muslim voices, but as an artist your work is not defined by being Muslim, your work is defined by you as a person and whatever it is you want to express through your work."
Tez Ilyas started his comedy career in 2010 and since then has participated in eight competition finals, including the prestigious BBC New Comedy Award. He explained what motivates him to cover issues related to the British Muslim community in his stand-up routines:
"The way minority groups, especially Muslims, are portrayed in this country is often very unhelpful, antagonistic and even bigoted. I think it's incredibly important for marginalized groups in any society to have a voice and a platform. I've found stand-up comedy very accommodating in that respect, and luckily audiences have appreciated my subversive take on these issues."
When asked whether there's a need for more Muslims to enter the comedy circuit, he states:
"There are some very good stand-ups who define themselves as Muslims in this country and I hope that some of us can go on to get even more mainstream exposure and success, because this will help create space for other talented performers to breakthrough too."
Diffusing tension
At a time when cultural productions such as satire and comedy are looked upon as mediums to help diffuse tension and fear of the other, there's still a feeling and consensus amongst cultural critics and Muslim audiences in the UK that comedy emerging from British Muslim talent is still a relatively new phenomenon and therefore still has a long way to go.
However, Imran Yusuf feels optimistic about the changes in his industry:
"The British comedy scene is steadily becoming much more diverse, with comics from minority groups now penetrating the mainstream and standing tall amongst the professional class of comics playing at the highest level.
"The Comedy Store is the best comedy club on the planet, it's my home and I wanted to invite a Muslim audience to the club to highlight that it is a place where they should feel welcome to be as much as I feel that I am."
Imran Yusuf will be hosting the first-ever HaLOL Comedy Night on March 9, 2015.