Exclusive: Snoop Dogg reveals movie plans
Snoop said he was a fan of Marrakesh, adding that this was his first visit to the country
U.S. rap star Snoop Dogg talked about his new album and upcoming movie plans, in a one-on-one chat with Al Arabiya News' Simo Benbachir in Marrakesh this week.
"I've got some movies coming out, be on the lookout for them," he said, before revealing his special message to his fans.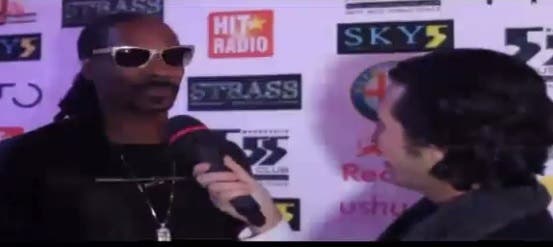 Snoop said he was a fan of the Moroccan city, adding that it was his first visit to the country.
"I'm having the time of my life. I rode a camel today. I just need to get on the stage and do what I do," the rapper said.
Watch the full video here: Interview with U.S. rap star Snoop Dogg