Meet Big Hass, the Saudi hip-hop guru who is turning the tables
After falling in love with Arab hip-hop in 2009, Hassan founded Re-Volt Magazine
It's hard to believe that Hassan Ahmad Dennaoui – better known to his readers and listeners as Big Hass – has only been in the industry for four years. But during that time, the 35-year-old Saudi Arabian has turned himself from an army of one into a force to be reckoned with in the regional underground music scene.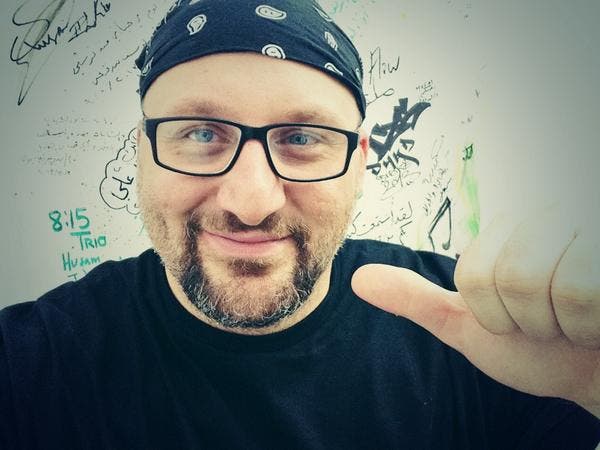 After falling in love with Arab hip-hop in 2009, Hassan founded Re-Volt Magazine, an online outlet that focuses on "real hip-hop culture through its six elements and the richness of our Arab culture in all domains."
Hassan elaborates: "When I heard artists such as Lowkey [UK/Iraq], Omar Offendum [Syria/U.S.A], Shadia Mansour [Palestine/UK] and The Narcicyst [Iraq/Canada], they simply made me believe and realize that hip-hop is a culture. And it made me go back to its roots… its essence, which is power of the word and a voice of the voiceless."
Shortly afterwards, the media mogul also bagged a presenting gig, hosting the Kingdom's first ever FM hip-hop radio show, called "Laish Hip Hop?" Al Arabiya News met Hassan to find out more about his journey so far and what else he has in store.
Tell us a little more about your background. What made you choose a career in music?
I'm pretty much like everyone else; I got into music, simply because it made me feel good and free. I actually learnt the English language from music, as well as from the game of basketball. Being in Saudi Arabia at the age of 16, we as nationals were not allowed to go international schools at the time, and so my father – may his soul rest in power – decided to change that and took us to Sharjah, UAE, where we actually started to learn English. Music lyrics and watching late night NBA basketball games helped me improve my English tremendously.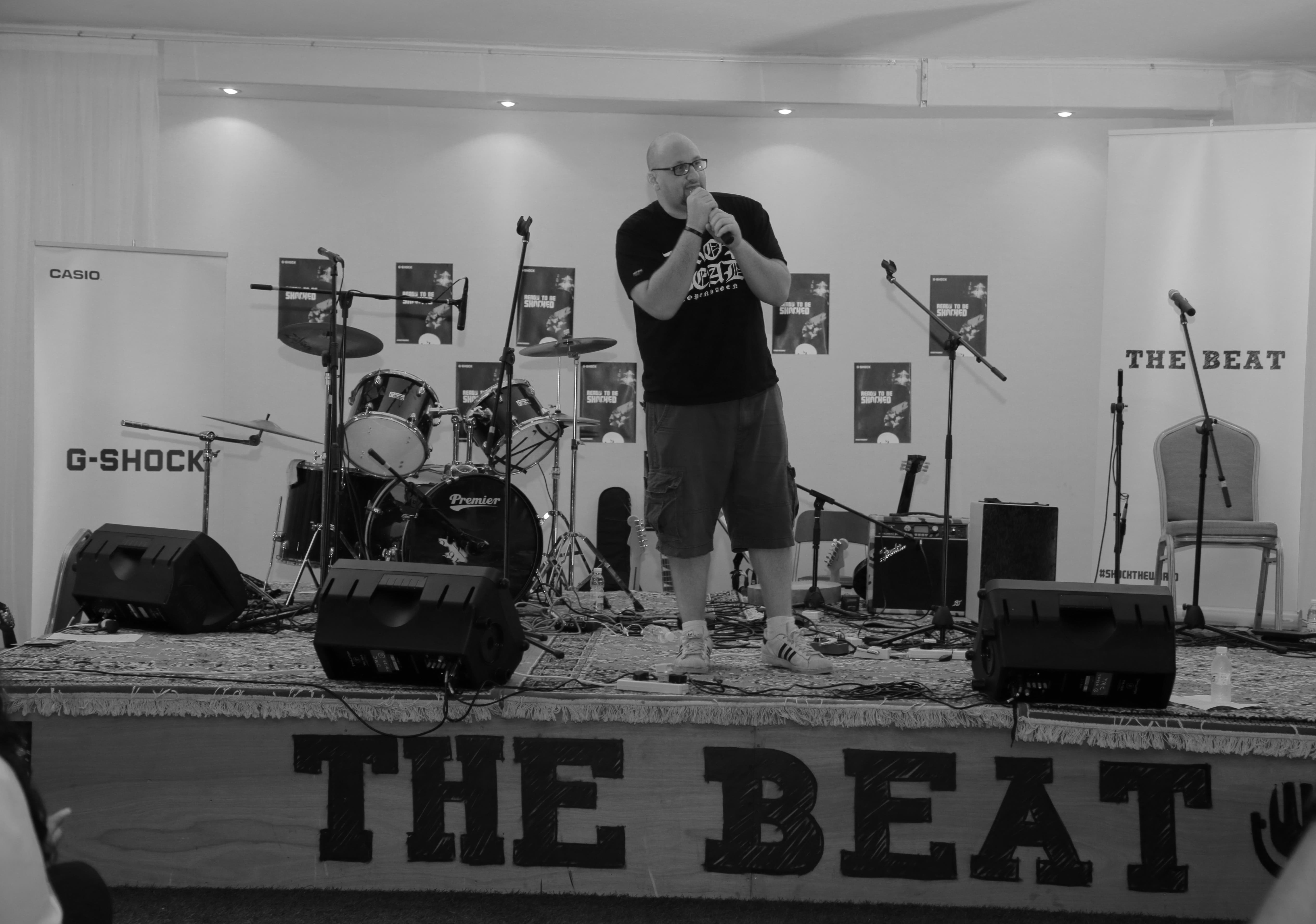 You're considered one of the most influential media personalities in the region when it comes to Arab hip-hop. The ambassador if you will. Was it difficult to carve out your career in Saudi Arabia?
I wish I could take that title, but I believe I'm just a voice; a strong passionate voice about hip-hop in general. Being based in Saudi is a big challenge due to some culture and traditions we have, but that never stopped me because I truly believe that you can take any art-form in the world and adapt it in a way to suit your own culture and your own beliefs. Hip-hop is a genre that is used worldwide by many artists to express themselves and elevate the people using their powerful lyrics.
At the very beginning, what was the reaction to the music you were playing?
At first, people didn't understand what the show was all about, but after being on air now for nearly four years, I managed to establish a database of great listeners from KSA and all over the world. The reaction was shock at first since they didn't know that the kind of music I play existed, because all that they were subjected to on the radio was the same top 10-15 songs that get repeated over and over. But on my show, I don't only play music; I also talk about hip-hop as a culture, as well as interview advocates and artists that impacted the genre.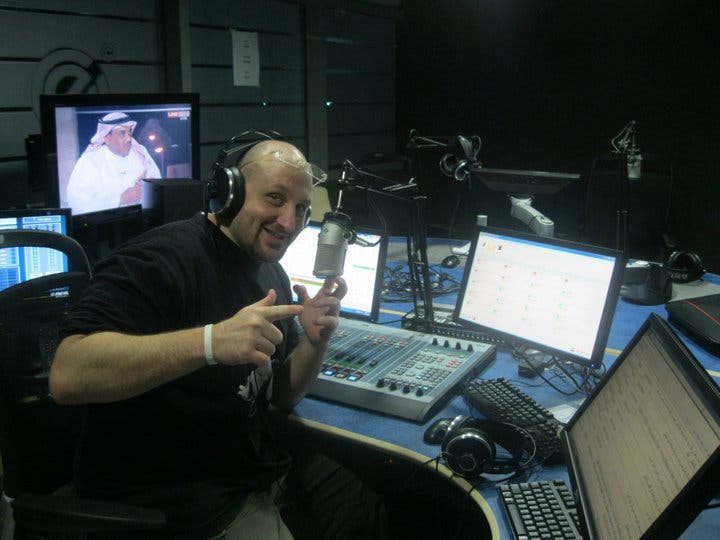 How do you pick the artists you feature? What are the qualities that you look for?
It's based on the work that they have done for hip-hop. Laish Hip-Hop is the only show on the wavelength to support local and regional artists, and I love supporting our local artists! All you need to be is a human with a talent and you will get the shot to be on my show. I do not wait for the artists to be famous to interview them… if I find someone who is talented and I believe they could use the exposure, I am definitely hosting them and having them on-air. Period.
Who are your favorite artists at the moment?
This is a very difficult question; especially because Arab hip-hop is a movement, and has a lot of artists doing great things. Here are some of the artists that your readers need to check out: El Far3i, Boikutt [both from Palestine]; Fareeq Al Atrash, DJ Lethal Skillz [both from Lebanon], and Arabian Knightz [Egypt].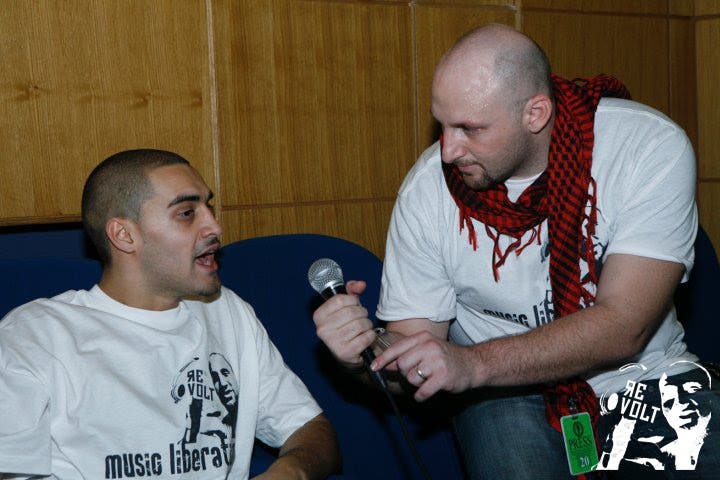 What about upcoming artists? Who do you recommend we should look out for?
This is a big passion for me, supporting upcoming/local artists. A few to look out for include Majeed, Jeddah Fam and Run Junxion, who are all from Saudi Arabia; Moh Flow from Syria; Deep Cipher, who's Armenian/Lebanese; and Feras Ibrahim (Toofless) from the United Arab Emirates.
And what frustrates you the most about the Arab hip-hop scene?
I believe we need more unity in the scene. I know it might sound cliché, but it's important for us to support each other. I would also go on and say that there's no need at all for an Arab artist to copy an artist from the U.S.… Yes, the culture is American, but we have our own ideas, our own struggles and our own traditions… we can take that art-form and adapt it. Be you. Do not divert from the essence because hip-hop at the end of the day is all about being real.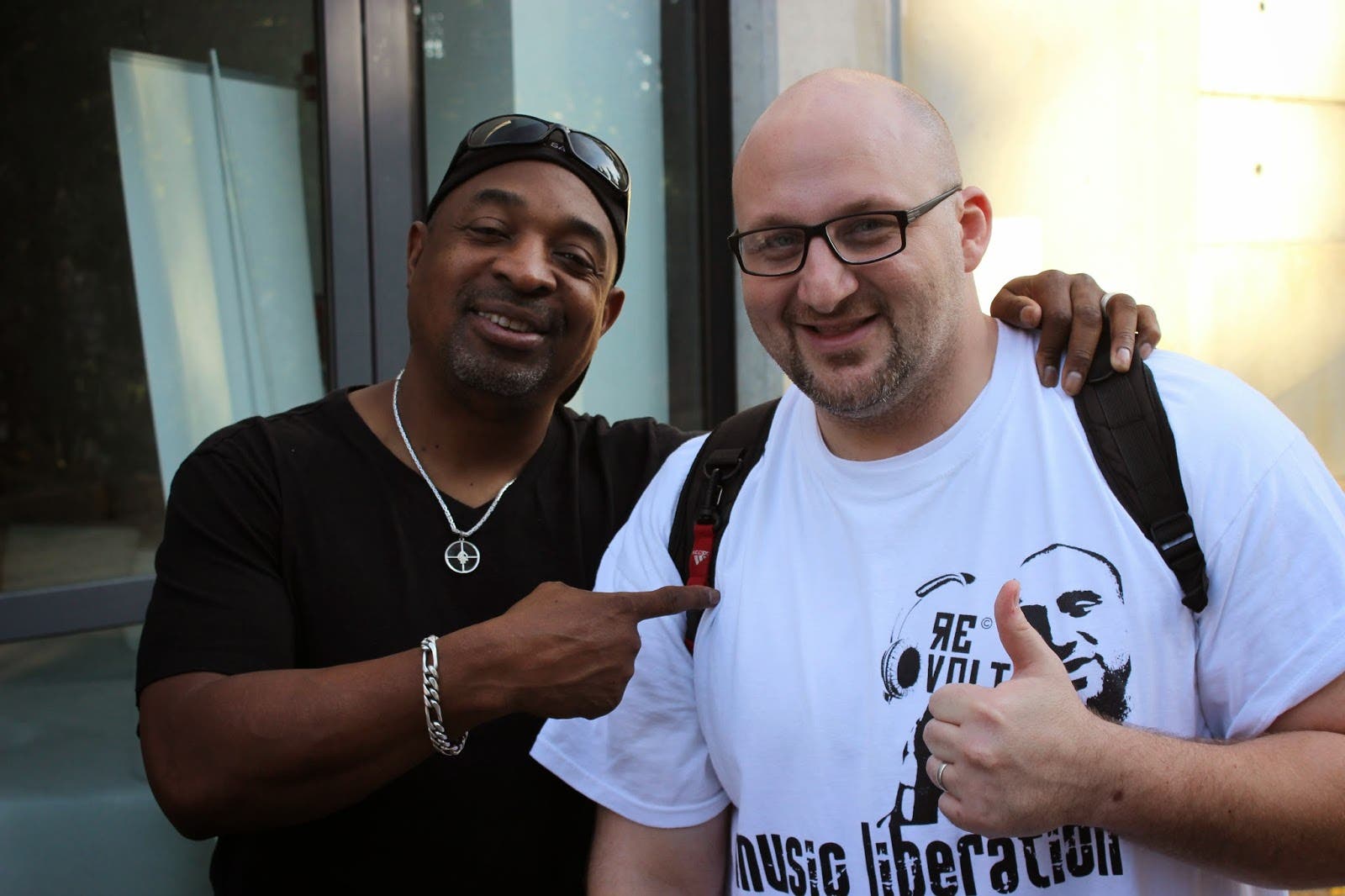 Finally, what's next for you?
I have been supporting artists for a long time, and I believe it's time to focus on myself and make things happen for me. I am getting into MC-ing and hosting local and regional events. I launched #THE_BEAT which is a series of events aimed to support local and regional artists. I have done six events so far, and planning two big ones for 2015: one in Saudi Arabia and one in Bahrain. I am also interested in speaking about my journey from a blogger to a radio host in universities, as well as festivals all over the world.
Where would you like to be in the next 5 years?
I'd like to see myself being able to organize Arab hip-hop festivals on a big platform and be able to connect artists to perform in international festivals all over the world. My biggest challenge is to bring some legendary Arab and U.S. artists to Saudi Arabia for a panel discussion/workshop for the people here to understand why I personally believe hip-hop can elevate minds, can connect us and definitely can educate us.

Follow Hassan on Twitter via @BIG_HASS, or tune in to his radio show every Saturday from 10pm KSA via mixfm-sa.com/LIVE.