Kim Kardashian dons a veil on visit to Armenian monastery
Before entering the chapel, West is seen covering his wife's head with the lace head wear
Reality TV star Kim Kardashian appeared wearing a veil during her visit to the Geghard Monastery in Armenia.
Kim, who was accompanied by her sister Khloe and her husband Kanye West, appeared in pictures posted online wearing a black lace veil over her hair.
Before entering the chapel, West is seen covering his wife's head with the lace head wear.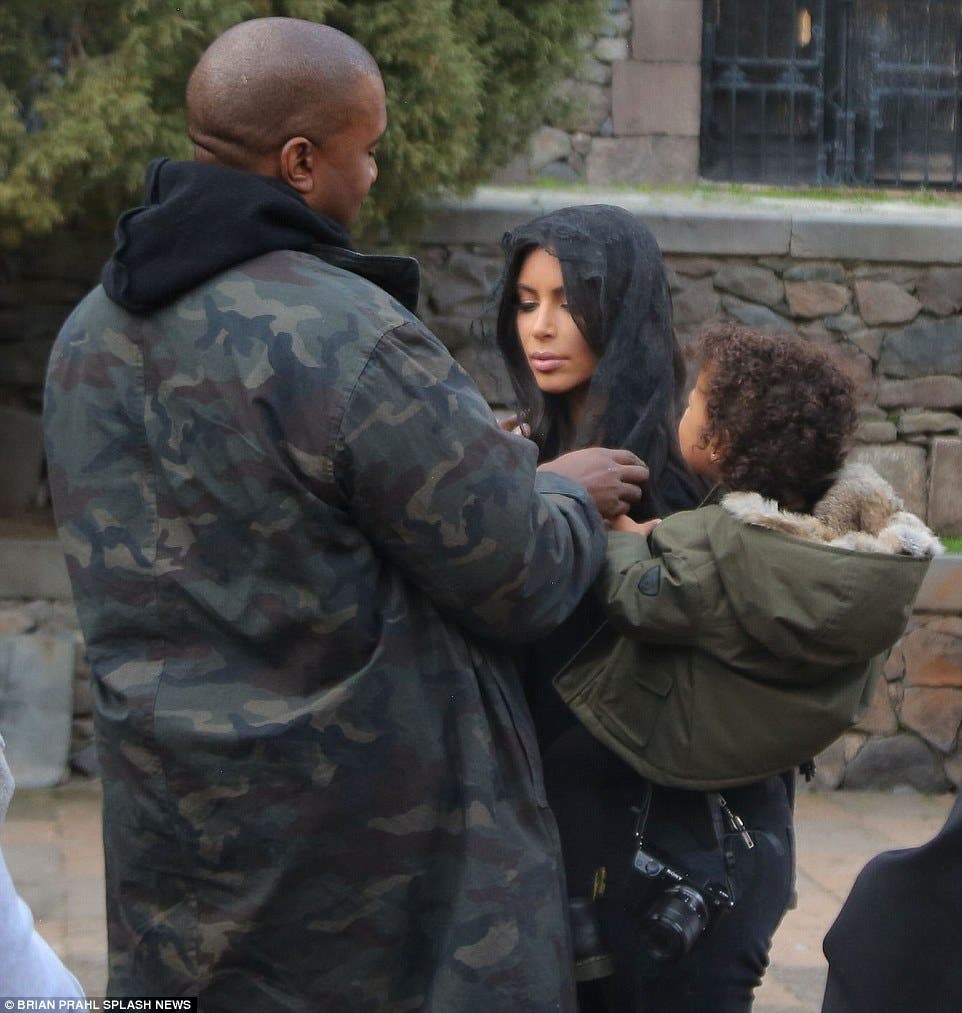 The trio paid tribute to the 1.5 million Armenians that were killed by the Ottoman Empire back in 1915.
They were surrounded by some fans as they walked around the complex.
The 100th anniversary of the Armenian Genocide will be commemorated this year on April 24th.