Kim Kardashian gets pranked by comedian on red carpet
U.S. comedian Amy Schumer stole the spotlight from media darlings Kim Kardashian and Kanye West
U.S. comedian Amy Schumer stole the spotlight from media darlings Kim Kardashian-West and Kanye West at the TIME 100 Gala in New York on Tuesday.
Schumer feigned a fall in front of the celebrity couple, sprawling on the floor as Kanye West looked on seemingly unamused.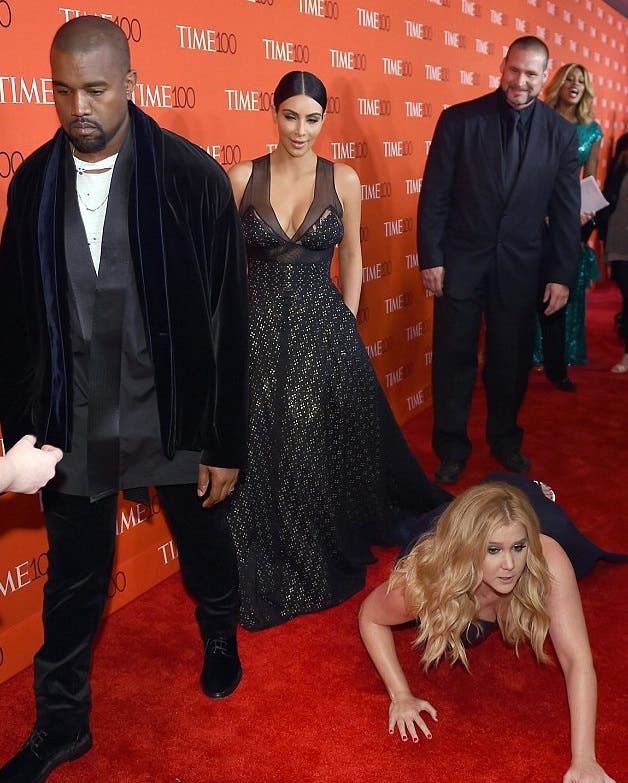 The couple walked on as Schumer jumped up to her feet.
Kardashian-West's bodyguard Pascal Duvier can be seen giggling in the background as Kim and Kanye set out to celebrate their being individually named "Titans" in the weekly publication.
Saturday Night Live creator Lorne Michaels and Apple CEO Tim Cook were also named Titans by the magazine, among others.