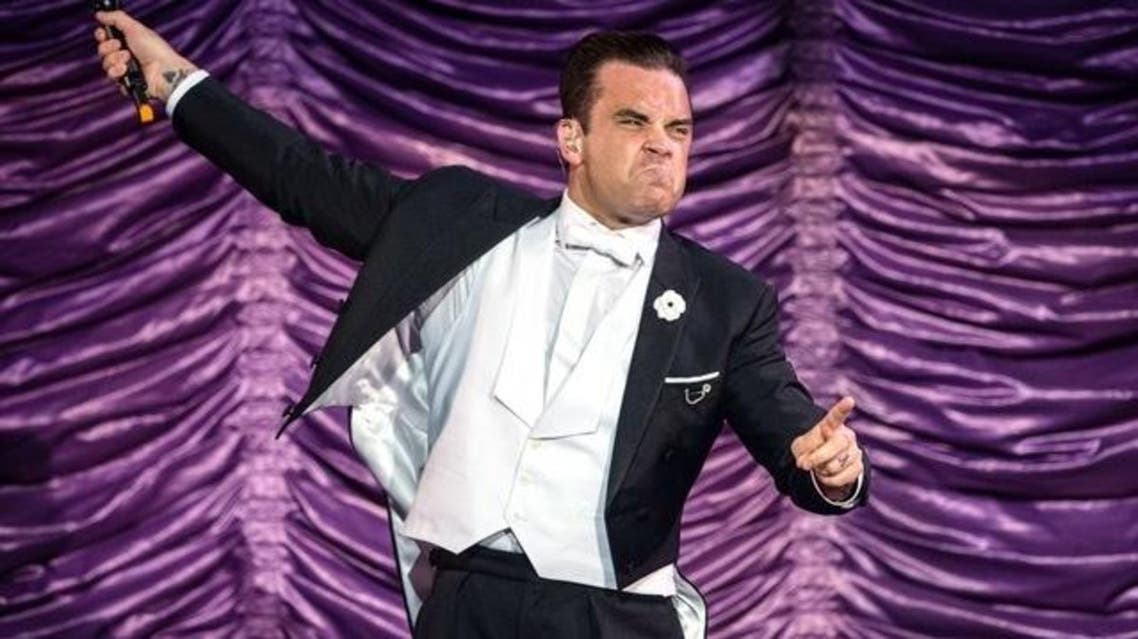 Robbie Williams wows fans on Abu Dhabi pit stop of world tour
The singer, known for his hit song "Angels", performed at the Yas Island's Du Arena
British pop star Robbie Williams brought his "Let Me Entertain You Tour" to Abu Dhabi on Sunday and rocked out in a variety of rather bizarre outfits.

The singer, known for his hit song "Angels", performed at the Yas Island's Du Arena where he sang other hit numbers such as "Let Me Entertain You" and Rock DJ," donning black devil horns for his opening set.

An eight-piece band and four backing singers and dancers accompanied the 41-year-old British icon on stage.
In-between telling the adoring crowd his birthday and full name repeatedly - February 13, 1974 and Robbie Peter Williams respectively – Williams belted out hits such as "Feel" and "Millennium," reminding the scores of middle aged fans that he still has the it factor.
"I saw Robbie Williams last time in 2006 and was absolutely taken aback by the setup and his performance. I just knew that I had to get my hands on tickets for his next tour 'Let Me Entertain You!' I have been a fan since I was young as my father use to blast his music in the car... and I have been counting down the days since tickets went on sale," one Dubai-based concert goer, Razan Katbe, told Al Arabiya News.
The international music sensation will be visiting 13 countries and will embark on his brand new tour and started in Madrid, Spain to end in Tel Aviv, Israel. The tour will visit numerous cities that Williams has yet to perform in.

In 2006, Williams performed his first concert in the region to a sold out crowd in the UAE. More than 16,000 fans turned up to witness the singer perform a 2-hour gig.