First South Asian Performing Arts Festival comes to New York
The festival showcased performances from over 50 artists that provide a glimpse into South Asian and diaspora experiences
The first annual South Asian International Performing Arts Festival (SAIPAF) kicked off this week in New York, showcasing performances from over 50 artists that provide a glimpse into South Asian and diaspora experiences.
On its opening night in Manhattan's Access Theatre, the SAIPAF offered a sneak peek into some of the week's scheduled shows, from musical performances from Ashni Dave and Moon Owl, to stand-up routines by various acts including Siddartha Rathi, Mona Shaikh and Gerrard Labo.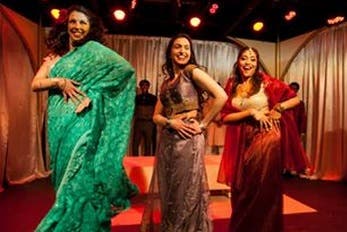 It aims "to re-define the definition of South Asian artist by including a plethora of works, including but not limited to music dance, theatre, stand up comedy performance art and slam poetry" according to its website.
One of the events is the solo performance show "Dirty Paki Lingerie" by New York-based playwright Aizzah Fatima, one of three female artists with solo shows shedding light on the Muslim experience.
"Dirty Paki Lingerie" tells the story of a slew of Pakistani women's lives in the United States.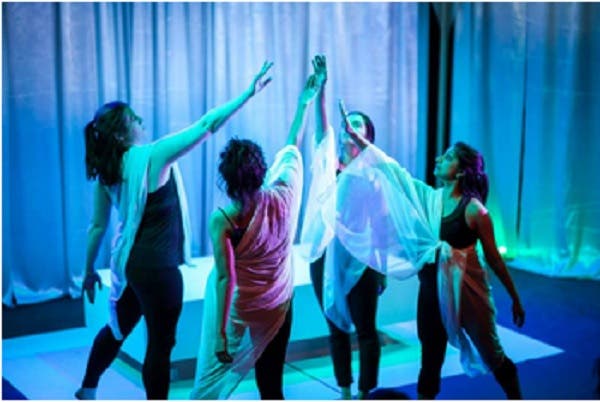 Aizzah told Al Arabiya News how performing at SAIPAF represented a change from her previous stages shows: "It's quite an intimate experience as the artists are really taken care of with free marketing services from free postcards to videos.
"What's more, it's great to have South Asian Artists together to highlight just how much of a contribution we make to the cultural landscape of both the United States and the world."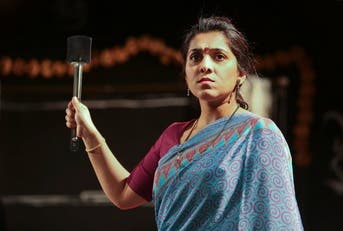 The other two Muslim female solo shows are Nadia Manzoor's "Burq Off," which focuses on her experience of growing up as a young Pakistani woman in South London, and Fawzia Mirza's "Me, My Mom & Sharmila," which deals with her identity as a gay Muslim woman and how that affected her relationship with her family.
SAIPAF chair Arpita Mukherjee said in a statement: "Our moto is 'Making Multicultural Mainstream'. We are bringing this festival to NYC to show that South Asian Arts & Culture as well as artists of South Asian heritage are already part of the American cultural fabric."
The festival ends on August 9. To find out more, visit www.saipaf.org