Pakistani popstar brings her music to the Middle East
Pakistani popstar Komal Rizvi returned to Dubai to perform at the emirate's largest outdoor Global Village bazaar
Pakistani popstar Komal Rizvi returned to Dubai in November to perform at the emirate's largest outdoor Global Village bazaar.
Born in Dubai and raised in England and Nigeria, the actress, singer and songwriter embarked on her career while still at school.
Considered a rising global star, with performances in India, the United States, the UK and Norway, among other countries, Rizvi talks to Al Arabiya English about her success story.
Tell us a bit about yourself.
I've always been a bit of a nomad. My father was a banker, and we got transferred to a new city or country almost every couple of years. I feel very lucky to have not just visited, but also lived and experienced a wide variety of cultures, and received a secular upbringing from an early age.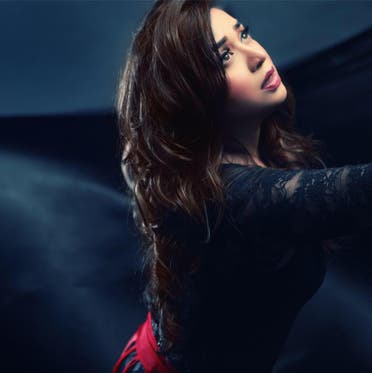 How did you get into music?
I'd wanted to sing from the moment I knew how. I'd follow Madonna, Michael Jackson, George Michael and all the other hits of the time even before I got into my teens. But I never thought I'd take up singing professionally as I hailed from a family of doctors and bankers, and no one had ventured into showbiz.
A few friends of my dad who owned channels in Pakistan insisted I take up singing projects for fun when we moved to Pakistan. As luck would have it, those projects became extremely successful, and there was no looking back after that.
When and what made you move to Pakistan?
My family moved to Pakistan when I was 16 because my paternal grandmother, who was living there, had developed cancer and dad wanted to be with her.
How would you describe your music style, and what inspired it?
I'm a vocalist, and thrive on the challenge of rendering different genres and styles with my own improvisational skills. That said, my own music has evolved along the years from pop to electronic. Nowadays, I'm focusing more on a new Sufi-rock sound. I wasn't inspired as such by anyone or anything. I just sing straight from the heart, and I think my fans realize that and appreciate the sincerity evident in my voice.
Where else have you performed besides Pakistan?
I've performed in over 1,000 concerts worldwide, including in Thailand, Indonesia, India, the United States, the UK and Norway, and in 31 cities in Pakistan.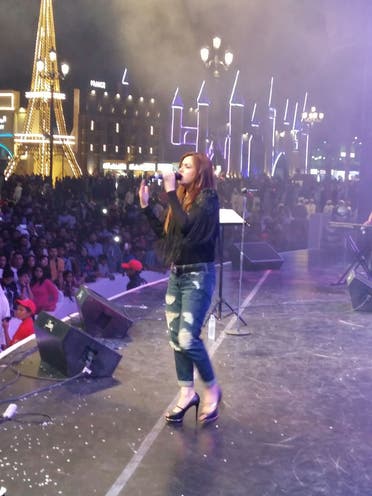 What has your musical experience been like outside Pakistan?
I always prefer to perform outside Pakistan; the audiences are more lively and ready to dance and sing along. Maybe it's the stressful political atmosphere that puts a damper on the environment in Pakistan, although I fervently wish this wasn't the case.
What was your biggest break so far in your music career?
The best judge of that would be my audiences, but I'm proud of my album that was launched worldwide by Saregama HMV India, my Coke Studio Pakistan performances, and the festivals I've performed in around the world representing Pakistan as a female vocalist.
What are some of the obstacles you have faced throughout your career?
My career has followed a very smooth path overall. However, being a woman in Pakistan can be a bit limiting at times. I have to be more careful about the people I work with, the photographs taken, the type of gigs I agree to do, etc.
What do you hope to achieve with your music?
I simply hope to be remembered after I'm gone, as a woman from Pakistan who sang memorable songs and made a difference in the music community.
Do you see yourself more as an actress or a singer?
I'm definitely a singer first and foremost. I do resort to acting and hosting whenever I have time or become fed up of travelling for my frequent concerts. It's sometimes just a nice change from the regular routine, as much as I love it, for the diversion helps rejuvenate me.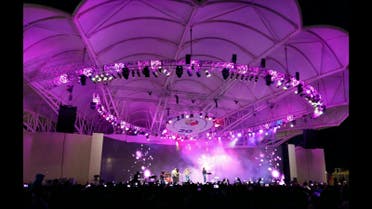 Do you have any passions other than singing or acting?
I love doing up homes, collecting indigenous art, and cooking when I'm relaxed and free. I love exploring new cities, and I'm a certified scuba diver.
If you were not singing or acting, what would you be doing?
I'd most probably be a restaurateur.

What are your future plans?
I have gigs coming up in San Francisco and Seattle, and one in the UK in the first week of December. I also have a collaborative song being released at the end of this year with the international band JOSH.
Where can people access your music?
I have over 800,000 fans on Facebook. I'm on SoundCloud, YouTube, Instagram and Twitter, but I'm most active on my Facebook fan page.