Q&A: Pakistani Oscar-nominated film sheds light on honor killings
Two-time nominee Sharmeen Obaid-Chinoy talks on Oscars diversity, power of Bollywood and why honor killings is still taboo
Editor's note: Since publication, Sharmeen Obaid-Chinoy won her second Academy Award for best documentary short subject film. Below is an interview Al Arabiya English conducted with the winner before the event on Monday night.
Filmmaker Sharmeen Obaid-Chinoy will have a second chance at history when she walks the red carpet at the Oscars representing both her country Pakistan and her documentary "A Girl in the River: The Price of Forgiveness."

The film, which on Feb. 28 could win in the competition's best short subject documentary category, tackles the taboo-topic of honor killings. The violent act is still prevalent in Pakistan and India where perpetrators, most of the time direct relatives, still escape justice.

An average of 1,000 women are killed each year in so-called "honor killings," according to estimates used by many women's rights groups in Pakistan.

The film sheds light on Saba Qaiser, who at the age of 19 was left for dead when her uncle and father shot her in the head, stuffed her in a bag and threw her into a river. They said she had shamed her family when she married the boy of her choice.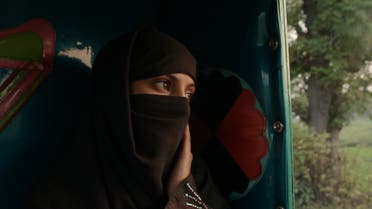 Al Arabiya English interviewed Obaid-Chinoy ahead of the Academy Awards on Sunday.

Can you tell us a little bit about your film - what prompted you to tackle the issue of honor killings in Pakistan?

More than 1,000 women are killed in the name of 'honor' in Pakistan every year. 'A Girl in the River: The Price of Forgiveness' follows the story of a rare survivor who falls in love and lives to tell the tale. I read about Saba's story in the newspapers shortly after the incident took place and I knew I had to share her story with the world.

The unfortunate truth is that most victims of honor killings die. The documentary follows a rare survivor in her journey for justice – with the odds stacked against her. The film provides a unique insight, not only into the issue of honor killing, but also the kinds of pressures that those who survive have to face. It speaks volumes about the kinds of choices women have in the world and how our lives are impacted by the decisions taken by others.

This is your second Oscar nomination after your win in 2011 for "Saving face". One would argue that such an international stage could give voice to the issues you tackle in your films. But does it help in the grass-roots level in Pakistan?

This documentary has been nominated for an Academy Award and now, with the world watching, the film has elevated the issue of honor killings to the national sphere. We have launched a nationwide campaign to push all stakeholders to pass the Anti-Honor Killings Laws Bill 2014 in the Parliament. This would right a long-standing wrong in Pakistani society and ensure that perpetrators are punished and victims are protected.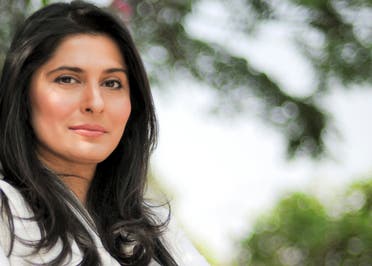 You just started a petition online to gather 5,000 signatures in order to show Prime Minister Nawaz Sharif that Pakistanis are actively asking for the justice system to abolish the practice of honor killings. Why does Pakistan's legislative and judiciary fail the victims so often?

Honor killing is considered an offense against the individual and hence the victim can choose to 'forgive' the perpetrator. If the victim is killed, which is often what happens in such cases, the family of the victim has the right to forgive the perpetrator. Last year, Senator Sughra Imam introduced a bill that aims to make the crime non-compoundable so that those convicted cannot escape culpability by being 'forgiven' by their victims. The bill passed through Senate in March 2015 but lapsed in Parliament later that year.

With this campaign, I hope to mobilize all stakeholders including politicians, members of civil society and the government to help push Imam's bill. We have been taking our message to newspapers, television, radio and social media to garner support from everyone across Pakistan. The passing of this bill would make right a long-standing wrong in Pakistani society and ensure that perpetrators are punished and victims are protected.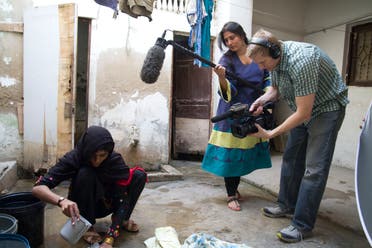 While prevalent in Pakistan, honor killings have also taken place in the Arab world with countries like Jordan, which saw four unrelated cases of honor killings in the span of 24 hours back in 2014.
Do you think your film, although centered on Pakistan, can reach Arab audiences and open up the taboo discussion about the practice and abolish traditional laws such as being able to escape prosecution through "blood money"?

There are over 5,000 cases of honor killing reported annually worldwide and many more go unreported. The practice goes across cultures and across religions. Although it is more common in Pakistan and India, honor killings have occurred in Bangladesh, Britain, Brazil, Ecuador, Egypt, Israel, Italy, Jordan, Morocco, Sweden, Turkey, and Uganda.

The law, in certain countries, is misused to allow perpetrators to escape culpability after giving blood money. But I hope this film will spur more support for the victims of honor killings across the world and send out a strong message that this heinous crime is not a part of any culture or religion.

Do you believe documentaries have the power to effect change compared to scripted films? What does Bollywood and the South Asian film industry need to change in order to bring social issues to the table?

Film can be a powerful tool to convey complex and difficult problems in a way that prompts dialogue and empathy. My aim is to produce content that pushes people to look at the world more critically, thereby creating an environment for social change and development. If there's one thing I've learned throughout my career, it is that this form of storytelling is enough to bring about change.

Pakistan has a nascent film industry and we have very few cinema houses. Most of the films that get shown here are from Hollywood and Bollywood. Our audiences do not have a palate for documentary films, so my work is primarily shown overseas. However, in the past few years, we have screened our films in universities and schools as well as at conferences. We have used television, which is a powerful medium to showcase some of our newer works as well. I would say it is a work in progress and it will take a while before we can cultivate audiences.
What got you into filmmaking and how do you feel ahead of going to Los Angeles in a few days' time to represent Pakistan at the Oscars and potentially winning the coveted golden statue for the second time?

In October 2001, Pakistan witnessed a large influx of Afghans – a result of the war on terror. Many Afghan parents had stayed back but sent their children to Pakistan and now these children were left to fend for themselves. This intrigued me and so I photographed and interviewed them. When I went back to the U.S., I wrote a very lengthy proposal and sent it to almost 70 organizations. I went to the funding agency at Smith, and they gave me a little bit of money. And then one day, I wrote to the president of New York Times Television, William Abrams, who gave me my big break. Shortly thereafter, I made my first film, 'Terror's Children', which was about Afghan refugee children living in Karachi.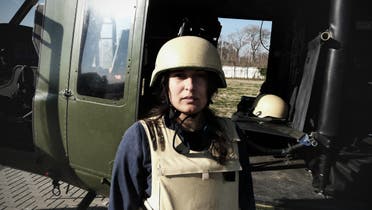 I felt I had a unique voice because I straddled two worlds, born and raised in Pakistan and having studied in the U.S. and that is why I wanted to move from writing into film. The stories I wanted to tell and the voices I wanted to project needed to be visual to have more of an impact.

By bringing the voices of the ordinary people faced with extraordinary challenges to television screens around the world, we can bring about change in one community at a time. When people share their stories and we, as filmmakers, shine light to their struggles, change can happen.

I am so grateful to receive a second Academy Award nomination and I will be absolutely thrilled if I am able to bring home an Oscar for the second time!

I think it will be an even bigger win for Pakistan if we, as a nation, take this opportunity to acknowledge that we have a problem and pass the Anti-Honor Killings Laws Bill 2014. It is time we change the law and stand up for the victims of this heinous crime.

What's your take on this controversy surrounding "#OscarsSoWhite", given that you're one of a couple of Muslim nominees and the only South Asian and Muslim woman to be nominated?

I think we need to take a deeper look into the film industry itself before we look at the Academy Awards. We are seeing Hollywood diversify with its roles but there is still a long way to go because we can talk about equality. As far as foreign films go, there is a lot of great work coming out of countries such a Iran, France, Italy, etc. but there are many artists who still struggle to produce films and get their work out to an international audience because their state does not support them.