'Country for Syria' band uses music to highlight refugee woes
The band members have just returned from a tour of the US where they played in New York
At Istanbul's famous concert halls, more and more people are taking to their seats to listen to an emotional and innovative band. Founded by Bashar Balleh and Owen Harris - who work for NGOs in Istanbul helping refugee families - their new band named "Country for Syria" is making the headlines.
Started with two people - the band now boasts members from Syria, Turkey and Iran. There are Kurds, British, Spanish, Czech, French and American people playing guitar, accordion, ukulele, bass, trumpet, saxophone, violin, percussion and oud at many festivals and events around Istanbul.
The band members have just returned from a tour of the US where they played in New York, North Carolina, Florida, and Washington DC.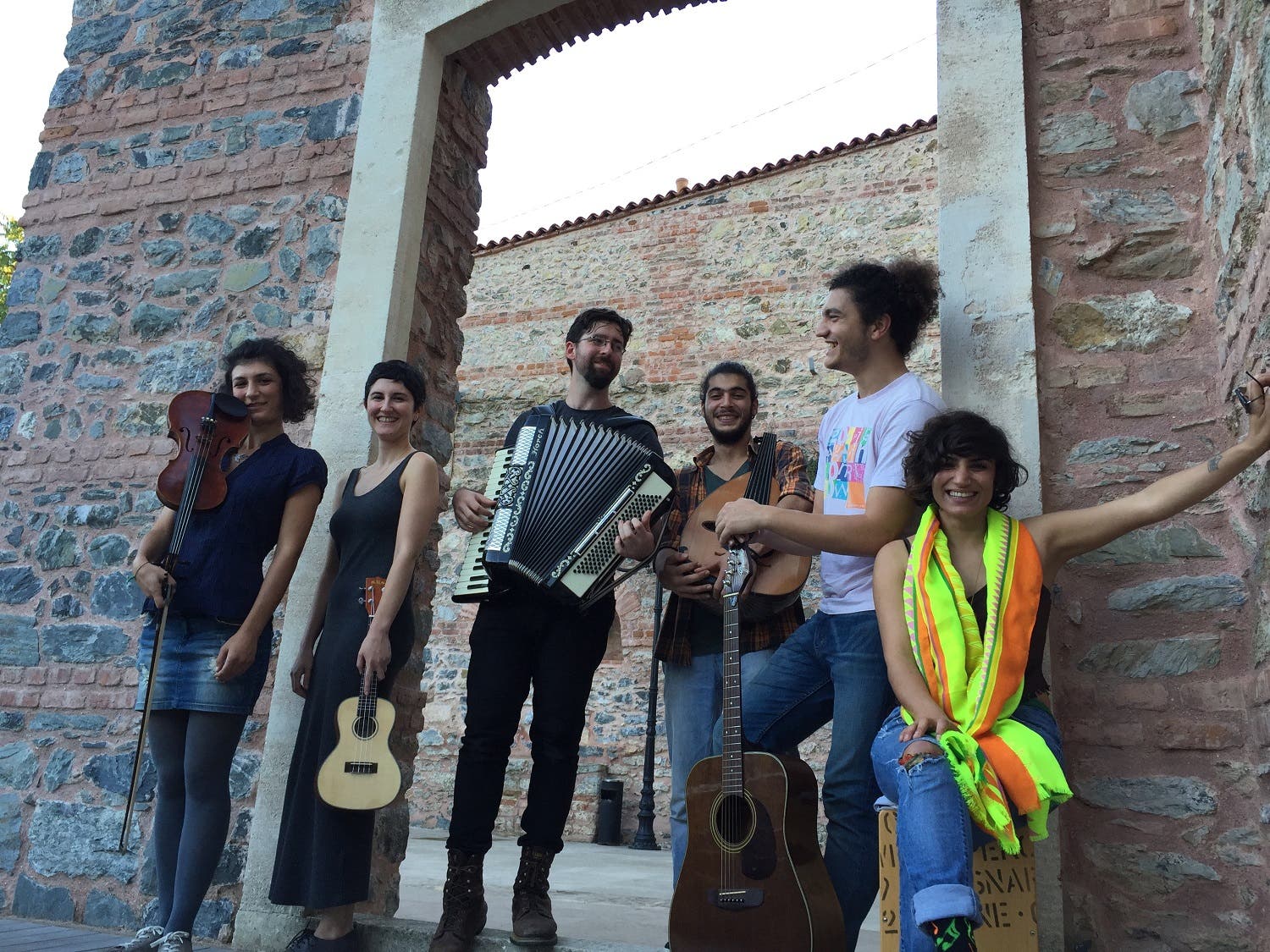 "Country music has its origins in the American Civil War. Now, Syria is in the midst of its own civil war, causing brother to fight against brother. There are also similarities between the two types of music – the relationship with the place, longing for home, wandering, missing those you love," the band members said describing the foundational purpose.
Hopefully, the only cultural disagreement they have in such a multicultural band is what they should eat during their tour or what it means to be "on time".
They blend traditional Middle Eastern tunes with American country music, with the aim of minimizing the gap between the two cultures and informing Americans on the current conflict in the Middle East and on its consequences over the people.
The band's co-founder Harris, who also plays accordion, describes the Syrian refugee problem in three words: "Big but small", in the sense that it is a big problem, but humanity has the power to solve it in one day if people really care.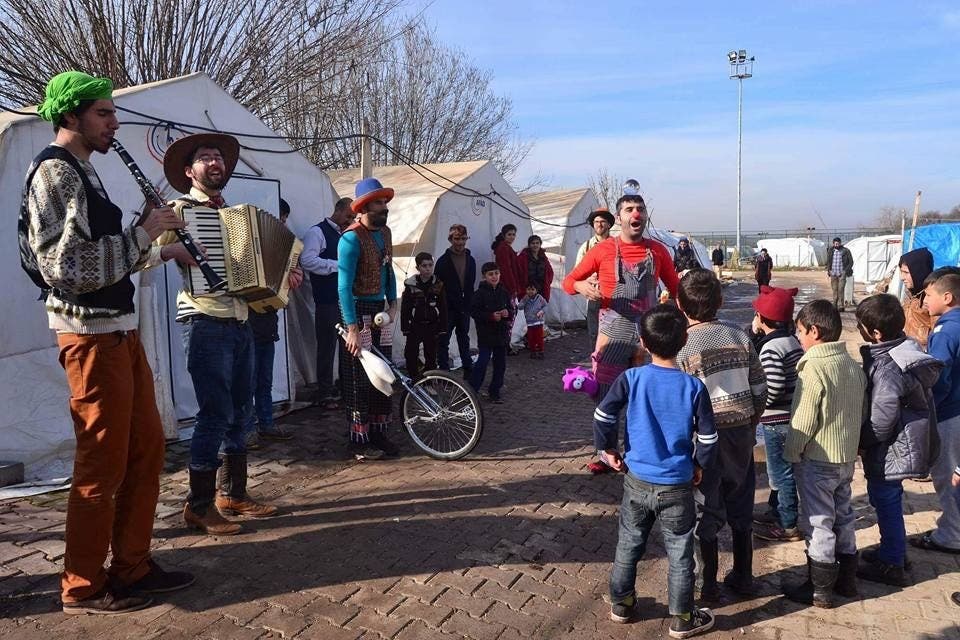 According to Harris, it is the whole world's responsibility, as "there is no one, especially in the West, who does not owe a debt to the Syrian people because of the freedom we are enjoying."
Basak Oktay, the Turkish member of the band who plays ukulele, says the stories and languages that people bring become part of the band's repertoire.
"When we hear a French, Arabic or Czech song, suddenly we are reminded of a country song or a Spanish song and we can freely mix them," Oktay told Al Arabiya English.
They do not only perform music, but they also make trips to refugee camps and conflict areas all over Turkey in order to deliver aid, perform solidarity concerts and help families in need.
At every concert they perform, they also sell products made by Syrian refugee women in Istanbul and pass the cowboy hat to the audience for the benefit of a different family in each concert. The band members also found sponsors for families from their audiences.
"This is a major victory, when we can connect people who are far away from the crisis, with a local family and they end up being friends and helping them," Bashar Balleh, a Latakia native who plays guitar, told Al Arabiya English.
The band's main goal is to provide the global audience with a reference point to understand the problems faced by Syrian people, and how music can bind people together in order to help those in need. To some extent, music helps them to stay positive and keep the nostalgia to a peaceful world.
Many of the people who come to the band's performances are themselves homesick and heartsick Syrians, foreigners who work with organizations that help refugees, and Turks who are sympathetic to their project.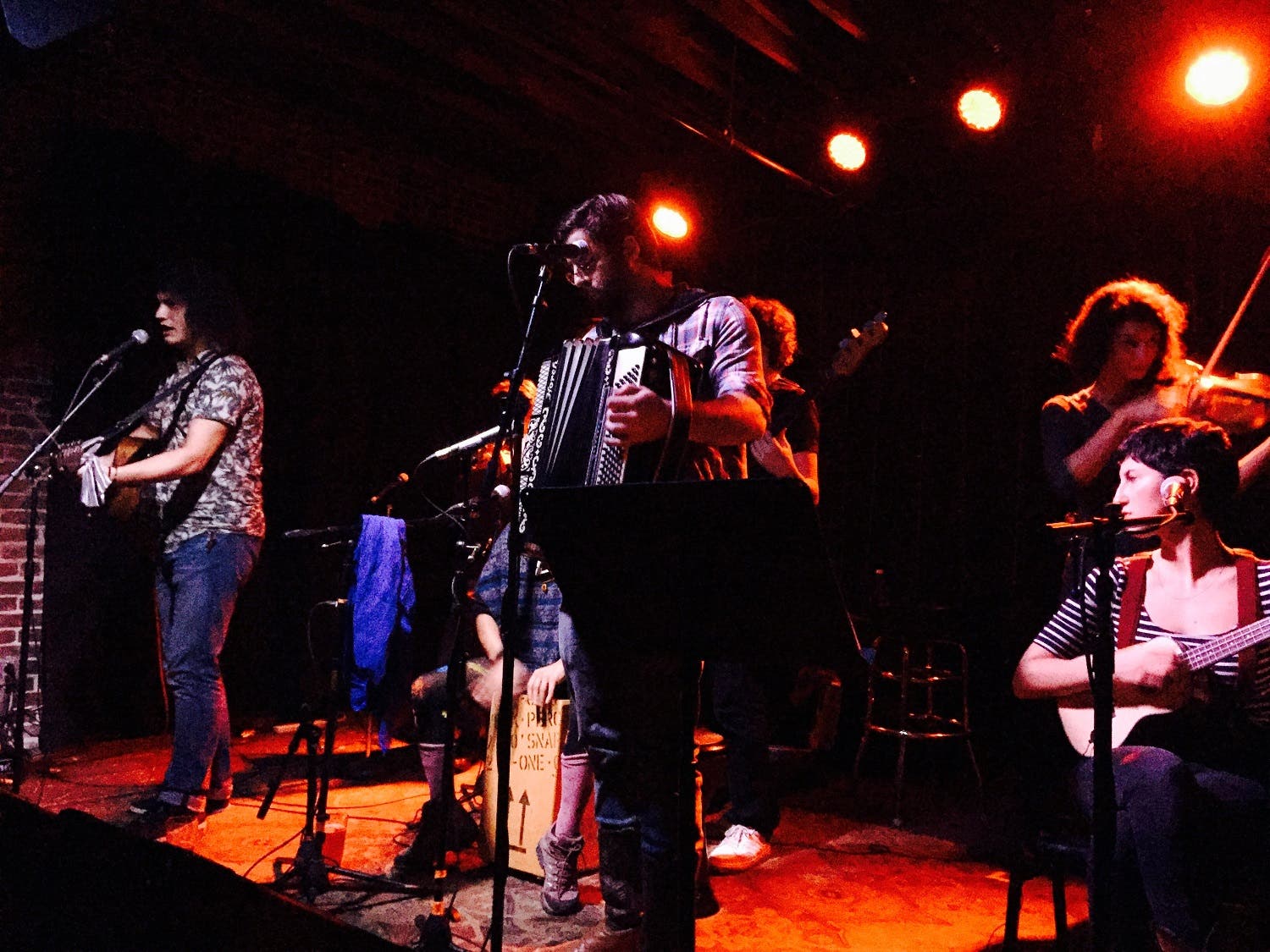 "In the US we had the opportunity to reach a broader audience and conduct workshops and inform people about needs and crisis," Balleh said. "Eventually, we would like to be able to convince people who are skeptical or who don't understand the crisis."
However, even the music can be the subject of some prejudices if it involves refugees.
"When performing for Syrian children here in Istanbul, some people from the neighborhood threw bricks trying to get us to stop. We also received comments online using slurs against Syrians and Muslims both from Turks and from Americans," Balleh said.
However, for the moment these are the rare cases.
In order to support their activities financially, Country for Syria has partnered with organizations such as Humanwire, Project Lift, Giving Hunger the Blues, Clowns without Borders, and Small Projects Istanbul, World Refugee Day, Istanbul Poetry and Literature Festival, and RIF New York.
They are also planning to arrange workshops and Q&A sessions after their concerts to engage their audience with different opinions to talk about the political situation. They are looking for sponsors to do a European tour as well.
The band will perform during November and December at different venues across Istanbul.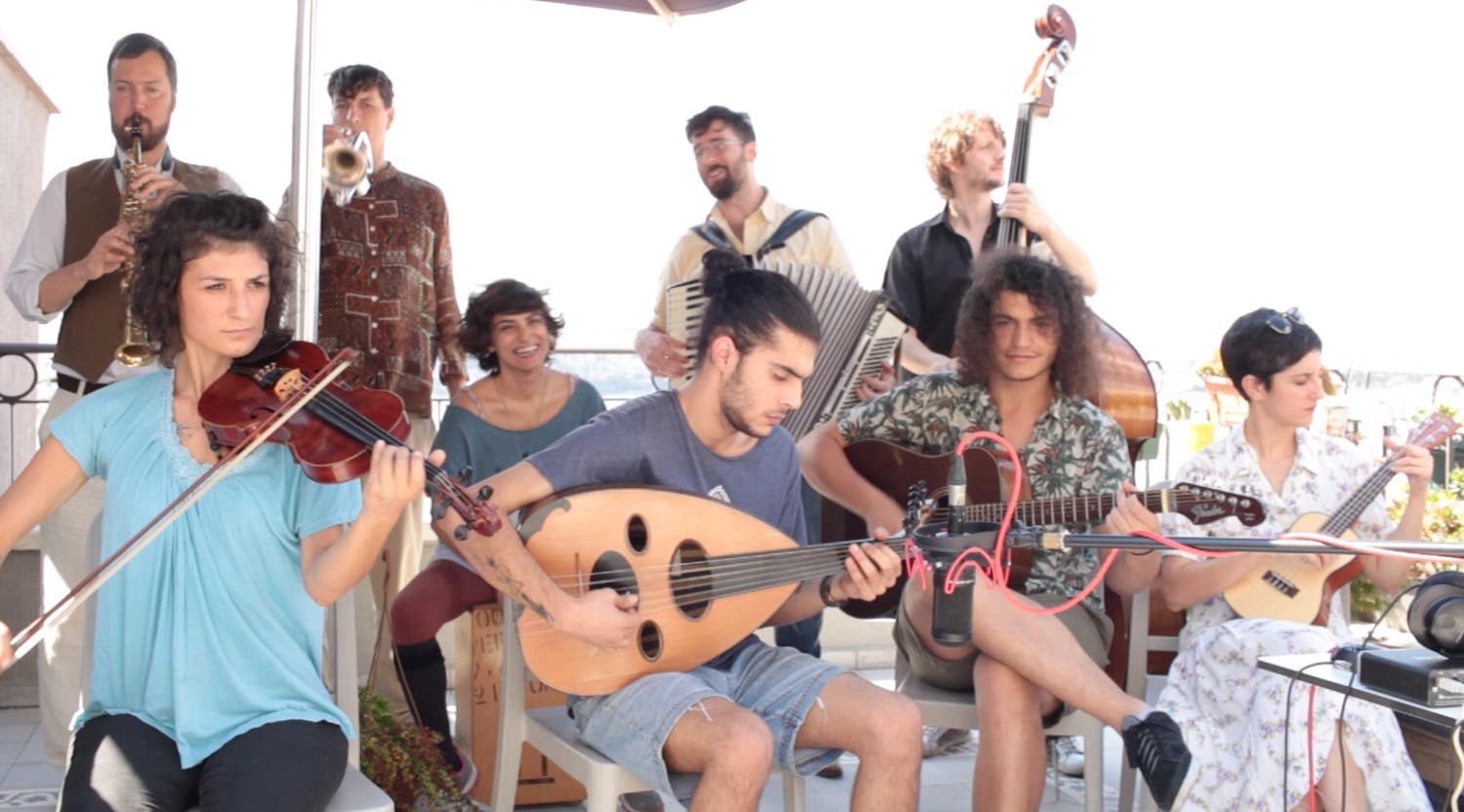 Save
Save
Save