Turkish heartthrob Burak Özçivit talks Arab fans and future projects
Judging by the reaction he received at a public event this week, Burak Özçivit is a pretty big deal in the Gulf
Judging by the reaction he received at a public event this week, Burak Özçivit is a pretty big deal in the Gulf.
The Turkish actor, who found fame in the region with the role of Malkoçoğlu Balı Bey in the hit series "Muhteşem Yüzyıl" – dubbed "Hareem Al Sultan" in the Arab world – was flown in for his very first appearance in the UAE. Along with co-stars Meryem Uzerli and Meltem Cumbul, Burak, he met fans at City Walk Dubai's Hareem Al Sultan exhibition, which features silicone replicas of characters, as well as costumes and other accessories from the hit show. And as you can see from the video he shared on his Instagram page, fans were pretty excited.
We managed to catch 10 minutes with the star. Here's what he had to say about Bali Bey, his upcoming projects and meeting his Arab fans.
You've mentioned you've already visited Kuwait before, but this is your first time in the UAE. You haven't had much time to explore Dubai though, have you?
It's my first time [in Dubai], so I'm really curious about the city.
I haven't had much time to see it, but as soon as I arrived I posted on Instagram that I want to explore it, so I'm excited about being here.
You're one of the most followed Turkish celebrities on social media (at the time of publishing), but you don't follow many. However, who is your favourite person to follow online?
Actually, I don't follow many people myself. I mostly use Instagram to share what I do, because that's what people ask of me. I use it more for my own sharing.
Fans know me from what I do, from the characters I portray and whatnot. But they also want to know Burak outside of the roles I play, so I try to share as much as I can on social media because I think it's important.
My followers on social media are my fans. Fans can connect with the actors through the screen, but sometimes they want to feel special in the eye of the actors. They want to share something with the actors and Instagram is a great platform for that.
You're well-known in the region from your role as Malkoçoğlu Balı Bey in 'Muhteşem Yüzyıl'. Did you ever expect the series to blow up and be so successful?
What's important is to do what you do with the utmost care and to give your best to it. I think this is what happened here [with Hareem Al Sultan].
This doesn't just apply to acting. I think it's relevant to most careers out there, to always do your best. However, it's also important not to plan too much and kind of go with the flow. Too much planning can sometimes kill a project or its success.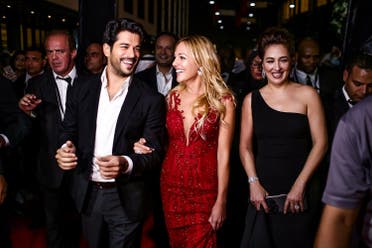 You've played numerous roles over the past decade – one of your most recent being alongside Fahriye Evcen in "Aşk Sana Benzer" – but which character have you personally related to the most?
I find a piece of myself in all of the characters I've portrayed but Balı Bey is unique. He always had a stance, a solid grounding, and I identify with that a lot.
Does Hollywood appeal to you at all? Or even Arab cinema?
You probably know this, as actors we have a very intense work schedule. In fact, I don't know how I managed to come here. I literally didn't sleep to come here.
That's why for me to be able to pursue other projects outside of Turkey, I need to get a little break from my projects in Turkey.
Maybe after this current project there might be other opportunities, but when you have something going on, on a regular basis, it's difficult to think of other projects.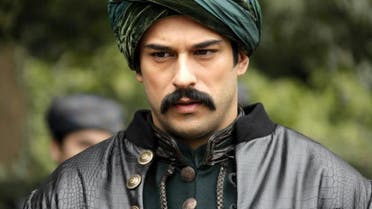 So how do you juggle it all? Do you have a good work-life balance?
A work-life balance is really important. My personal life is important to me. I've been doing this for the past 12 years so I've kind of come to manage this better now.
You've now done Kuwait and Dubai in the UAE. Any plans to visit other countries in the region, like Egypt or Lebanon, for instance?
I've been saying this all day today… I've been really late in coming to Dubai. Why haven't I come here before? I'd love to come back, and I'd like to visit other places as well, such as Lebanon and Egypt, if I can. I've already been to Kuwait and now Dubai.
Save
Save
Save
Save