Top 10 flicks you can't miss at the 2016 Dubai International Film Festival
The 13th edition of the Dubai International Film Festival (DIFF) gets underway on Wednesday
It's one of the most important dates in any UAE movie fan's diary, and things kick off with a feature that's attracting a lot of buzz for its leading lady. The 13th edition of the Dubai International Film Festival (DIFF) gets underway on Wednesday with the international premiere of "Miss Slone." And while the John Madden-directed thriller has so far received mixed to positive reviews, Jessica Chastain's performance is being singled out as award-worthy. DIFF's opening titles usually do well at the Academy Awards; will this premiere bring Oscar luck to Chastain?
And that's just day one. With more than 150 films screening between now and December 14, there's plenty in store from the casual filmgoer to proper movie buffs.
"We are thrilled to present DIFF audiences with an eclectic mix of standout films from a new generation of filmmakers and acclaimed cinematic talent destined for award success," said DIFF's managing director, Shivani Pandya. "Our 2016 slate has the power to move and inspire film fans representing the richness of life from every corner of the globe. We are increasingly proud of our 'Muhr' competition selection which shows Arab cinema to be in great shape."
With 156 films from 55 countries, there's certainly a lot to get through. To start you off, here are the premieres you must not miss this week.
BEKFIRE

World Premiere | Country: India

Directed by: Aditya Chopra
Known for his nineties Bollywood classic, "Dilwale Dulhania Le Jayenge," Aditya Chopra is hoping to revive some of that romance magic with "Befikre." Here, Indian heartthrob Ranveer Singh plays Dharam, a quintessential Delhi boy, who's on his way to Paris for work. On his journey, he bumps into the wild and carefree Shyra (Vaani Kapoor), and fiery chemistry ignites between the two.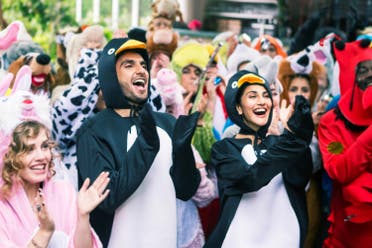 YOM LEL SETAT
GCC Premiere | Country: Egypt

Directed by: Kamla Abu Zekry
Kamla Abu Zekry's sixth directorial effort received high praise at the 2016 London Film Festival in October and DIFF 2016 tickets are selling out fast for this drama produced by and starring Elham Shahin.
Also featuring Nelly Karim, Ahmad Al Fishawy and Nahed El Sebai, "Yom Lel Setat" ("A Day for Women") explores community, co-existence and freedom for women in modern-day Egypt.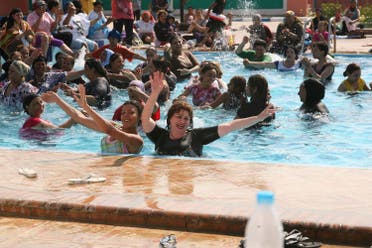 THE WORTHY
MENA Premiere | Country: United Arab Emirates

Directed by: Ali F. Mostafa
Back with this third full feature, Ali F. Mostafa (of "City of Life" fame) has teamed up with actors Ali Suliman, Samer Almasri, Rakeen Saad and Mahmoud al-Atrash for "The Worthy." This dark thriller centres on a group of survivors left abandoned due to dire circumstances. What ensues is a dog-eat-dog tale of survival of the fittest.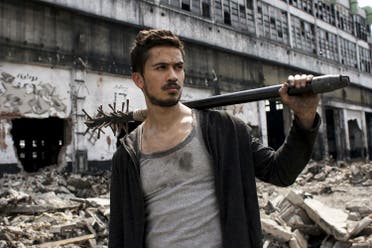 LA LA LAND
MENA Premiere | Country: USA

Directed by: Damien Chazelle
If we could predict which film will sweep the 2017 Academy Awards, we would choose "La La Land" (we predict it will win Best Picture, Best Director, Best Actress in a Leading Role and Best Original Score).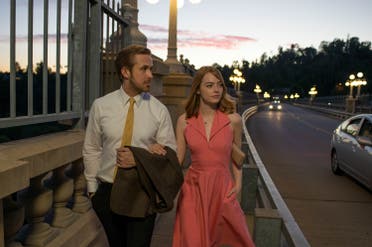 Following his 2014 hit "Whiplash," screenwriter/director Damien Chazelle returns with this romantic musical starring one of the best Hollywood pairings of our generation – Ryan Gosling and Emma Stone – and it's spectacular.
But don't take our word for it; here's a little teaser trailer:
LOVING
MENA Premiere | Country: USA and United Kingdom

Directed by: Jeff Nichols
Another Oscar contender is "Loving," a biographical drama starring Ruth Negga, Joel Edgerton and Michael Shannon.
Set in the 1950s, this real-life story explores the relationship of Mildred Jetter (Negga) and Richard Loving (Edgerton), whose years of legal and social battles led to the nationwide overturning of laws preventing interracial marriage in the United States.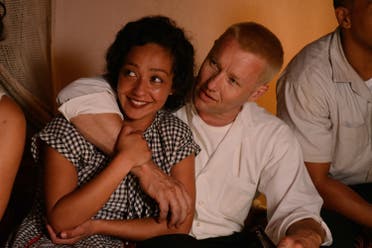 MAWLANA
World Premiere | Country: Egypt

Directed by: Magdy Ahmed Ali
Another hot ticket at this year's DIFF is the world premiere of this drama starring Amr Saad and Dorra. Saad plays an imam who stands out in a society influenced by fundamentalist opinions due to his celebrity and non-traditional views.
However, it soon begins to impact his personal life and relationships.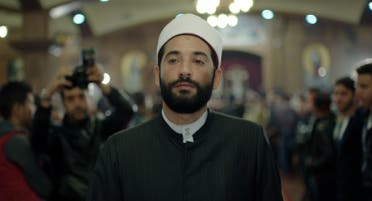 SWALLOWS AND AMAZONS
MENA Premiere | Country: USA

Directed by: Philippa Lowthorpe
Leading the "Cinema for Children" program is the new film adaptation of the much-loved classic set in 1935 in Lake District, England.
"Swallows and Amazons" centers around the pre-World War II adventures of children from two families, and their Uncle Jim who's secretly a spy being chased by evil Russian villains.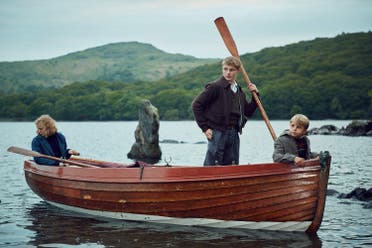 MAHBAS
World Premiere | Country: Jordan, Lebanon and Egypt

Directed by: Sophie Boutros
Exploring cross-cultural relationships in the Arab world, this comedy follows the story of Therese, who's eagerly waiting for the day her daughter brings a suitor home. When the day comes, however, the daughter chooses a man from Syria. Will the marriage go ahead?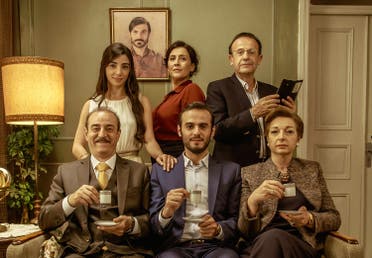 NERUDA
MENA Premiere | Country: Chile, France, Spain and Argentina

Directed by: Pablo Larraín
Part of DIFF's "Cinema of the World" programme, this drama blends fantasy with real-life moments from the life of acclaimed poet and politician Pablo Neruda. Luis Gnecco plays the lead role.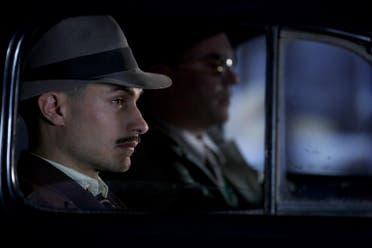 ROGUE ONE: A STAR WARS STORY
MENA Premiere | Country: USA

Directed by: Gareth Edwards
No DIFF 2016 Top Ten list would be complete without this closing film. Premiering in Dubai before anywhere else in the region – as well as a few other territories – "Rogue One: A Star Wars Story" is set to become one of the biggest releases of the year.
Set before the events of 1977's "Star Wars: Episode Iv – A New Hope," Felicity Jones plays criminal-turned-Rebellion fighter Jyn Erso, who goes up against dangerous forces to steal the plans for the Death Star.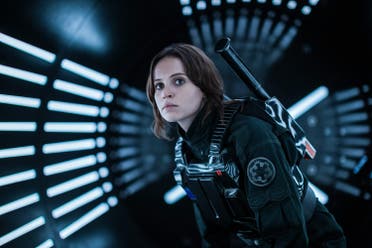 Save
Save
Save
Save
Save
Save
Save
Save
Save
Save